3-way fights loom as PSP unveils plans to contest 15 constituencies, with several eyed by other opposition parties
SINGAPORE — The plan by Progress Singapore Party (PSP) to contest 15 constituencies at the next General Election (GE) encroaches on nine that have already been claimed or worked on by at least seven opposition parties — and many of them are not pleased.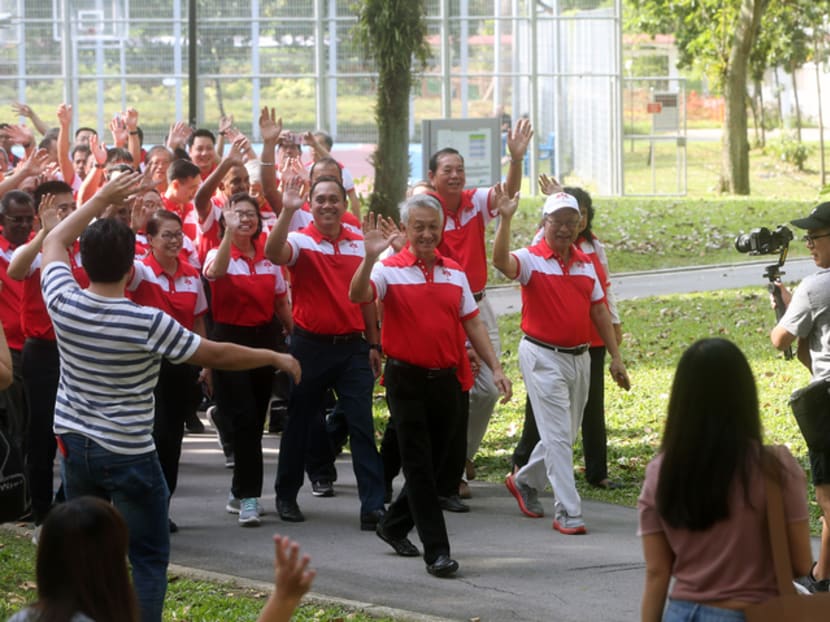 SINGAPORE — The plan by Progress Singapore Party (PSP) to contest 15 constituencies at the next General Election (GE) encroaches on nine that have already been claimed or worked on by at least seven opposition parties — and many of them are not pleased.
Opposition leaders told TODAY that they were caught off-guard by the news, with one questioning if PSP secretary-general Tan Cheng Bock was merely paying lip service when he indicated that he would co-operate with them to present a more united opposition front.
A GE must be held by April next year, but talk that it may be held sooner intensified after the Electoral Boundaries Review Committee (EBRC) issued its report on March 13.
The nine constituencies under PSP's plans that overlap with those of other opposition parties are:
West Coast Group Representation Constituency (GRC), where the Reform Party (RP) is planning to field a team led by its secretary-general Kenneth Jeyaretnam, continuing its work in the GRC from the 2011 and 2015 GEs.

Bishan-Toa Payoh GRC, where Singapore People's Party (SPP) said on Saturday that it would field a team led by Mr Steve Chia, who recently succeeded opposition icon Chiam See Tong as party leader.

Marymount Single Member Constituency (SMC), where SPP also planned to field a candidate as the ward has been carved out from Bishan-Toa Payoh GRC in the redrawn electoral map. It had been conducting walkabouts in Bishan-Toa Payoh GRC.

Chua Chu Kang GRC, where People's Power Party (PPP) and People's Voice (PV) have indicated plans to contest.

Tanjong Pagar GRC, where Singaporeans First (SingFirst) and PV plan to contest.

Yuhua SMC, where Mr Benjamin Pwee of the Singapore Democratic Party's (SDP) has been walking the ground and meeting residents.

Sembawang GRC, where the core team at National Solidarity Party (NSP), including secretary-general Spencer Ng, plans to return, having contested there in 2015.

Jalan Besar GRC, where PV has indicated an interest in running there. The Workers' Party (WP) has also been active there after contesting the GRC in 2015.

Pioneer SMC, where PV has indicated an interest in running.
A PSP spokesperson confirmed the plans with TODAY on Thursday (March 19), a day after the party held a meeting to discuss its election plans in the wake of the EBRC report's release.
She added that Dr Tan — a former People's Action Party (PAP) Member of Parliament for 26 years — is expected to run in West Coast GRC, which absorbed his former Ayer Rajah ward in 2006.
Commenting on the news of PSP's plans, RP chairman Andy Zhu said: "As a norm, all oppositions would sit and discuss amicably... in this case, Tan Cheng Bock has not (been) wanting to do (it) despite knowing the need.
"Although he had indicated the need to discuss with all the other opposition leaders, we do not know if this is merely a lip service."
Other party leaders sounded calls for PSP to initiate an all-party horse-trading meeting as soon as possible to resolve any potential three-cornered fights before Parliament is dissolved.
SingFirst chief Tan Jee Say, who is coordinating efforts for a possible four-party alliance among PPP, SingFirst, Democratic People's Party and RP, said that SingFirst had done its part to reach out to PSP and is "waiting for the PSP to approach us".
Mr Chia of SPP said: "We have not received any information from PSP or any other party other than what's reported in the media. We are still working the grounds in Bishan-Toa Payoh and Marymount."
NSP's Kevryn Lim told TODAY that the party will meet on Thursday night to discuss how it would move ahead given PSP's interest in Sembawang.
PSP's election plans were first reported by The Straits Times on Wednesday, when the party held a meeting to identify 44 candidates and another 13 in reserve in case anyone drops out.
Apart from the nine listed above, the six other constituencies that the newest opposition party is eyeing are:
Nee Soon GRC, where WP contested in the 2015 GE and where it has continued to be seen walking the ground

Kebun Baru SMC, which was carved out from Nee Soon GRC in the redrawn electoral map

Hong Kah North SMC, where former SPP member Ravi Philemon – who has since joined the PSP – ran as a candidate in the 2015 GE

Yio Chu Kang SMC, which has been newly carved out from Ang Mo Kio GRC in the redrawn electoral map

Jurong GRC, where NSP contested in 2011 and SingFirst contested in 2015

Radin Mas SMC, which saw a three-cornered fight in 2015 when RP's Kumar Appavoo went up against PAP candidate Sam Tan and independent candidate Han Hui Hui
Asked on Thursday morning about the identities of the 44 candidates, apart from Dr Tan, the PSP spokesperson said that some of the candidates' names will be announced later this month.
PPP secretary-general Goh Meng Seng said that he will be looking out for this announcement to help him determine his next steps — whether he will still contest in Chua Chu Kang or retire.
"If I feel that I don't trust the candidates that they put up, have serious doubts or think that there is something wrong, I will still go on a three-cornered fight," he said. "If not, I can retire anytime."
He added: "Ultimately, it is not about me. It is about Singaporeans' choices. I would want everyone to have clear, good choices to select from to be in Parliament."
Contacted by TODAY on Thursday, PSP assistant secretary-general Leong Mun Wai declined to elaborate on the party's plans, saying he is "busy with GE preparations".
He stated: "We intend to field a sizable contingent, but of course, the final outcome will depend on discussions with all the other parties.
"We are mindful that we are the newest party, so we seek the co-operation of all the other parties to come to an amicable arrangement."