PUB repays 6 months' overtime pay with interest owed to some staff due to 'technical difficulties' with HR system
SINGAPORE — Due to a technical issue in a human resource (HR) system, a group of workers from national water agency PUB have been owed overtime pay for as long as six months, TODAY has learnt.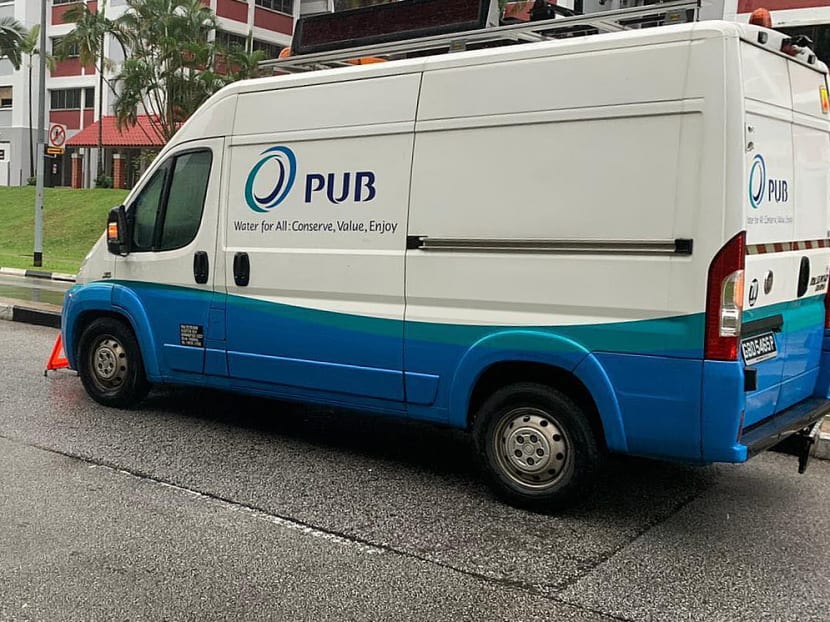 A group of PUB workers said they have been owed overtime pay for as long as six months
They said they are losing out interest earned in CPF savings in the meantime
PUB said the delayed payments were due to a technical problem in its human resource digital system
It paid the affected workers in April for the overtime pay owed
The agency will also be paying workers the interest that could have been earned from salary contributions by end-April
SINGAPORE — Due to a technical issue in a human resource (HR) system, a group of workers from national water agency PUB have been owed overtime pay for as long as six months, TODAY has learnt.
The workers were owed overtime pay from August last year to January this year. 
In response to queries, PUB said that it has since rectified the error and has paid workers the overtime pay owed in the six months and for February and March this year in April's payroll.
The workers will also get, by the end of this month, the interest that could have been earned had salary contributions been made into their Central Provident Fund (CPF) accounts. 
These have been relayed to the workers, PUB added.
TODAY understands that PUB typically credits overtime pay two months after the month it was served. So for overtime pay owed for February 2022, workers would receive payment in their April 2022 payroll. 
However, the agency has also paid for overtime hours served in March 2022, which would normally be paid in May 2022.
Although PUB and its employee's union (PUBEU) declined to say how many workers were affected and the amount of overtime pay owed, TODAY understands that only a small group of workers was affected and the amount owed was not large.
WHAT THE WORKERS SAY
Earlier this month, TODAY received a letter from affected workers identifying themselves as being from PUB's catchment and waterways department, saying that they have not been paid their overtime pay since August 2021. The workers did not give their names and wrote in anonymously.
In the letter addressed to Minister for Manpower Tan See Leng, the affected workers said they were told that PUB's human resources department was involved in the overtime payment delays and that they were assured that they would be paid.
However, they were unhappy because they were forced to take up overtime work while their payments were delayed, and they would lose out on interest earned on their owed overtime pay.
"The delay in our (money owed) means we have lost the interest from our CPF contributions for the past few months," they said.
"Basically, PUB has denied our accumulated interest and future interest lost due to the delays."
Employers and employees have to make contributions into CPF accounts as part of the national savings system.
WHAT PUB SAYS
In response to queries from TODAY, a PUB spokesperson said that the agency has paid back the outstanding overtime payment in April's payroll. Interest would also be paid out to the workers by the end of April.
"The issue arose due to technical difficulties, which led to a delay in the implementation of a new shift work module in our human resources system. As such, the officers were unable to submit their overtime claims in the system for processing," the spokesperson said.
"Throughout this period, the officers were informed on the delays of the system implementation.
"We acknowledge that the issue could be managed better and the inconveniences this might have caused our officers. We will draw lessons from this episode to ensure that this will not happen again."
WHAT PSD SAYS
In a reply to TODAY, the Public Service Division (PSD) said it understands that PUB has "settled the arrears and will make good the shortfall in CPF interest, and that PUB has communicated this to the affected officers".
"PUB will be working on tightening its processes to ensure that similar issues do not recur."
It also said that PSD has channels for officers to give feedback on various issues and it will take steps to investigate and review each grievance.
"Once we were alerted to this issue in early April by PUB officers, we immediately followed up with the relevant departments to understand the facts of the case and ensured proper remedial action was taken.
"We treat such lapses very seriously and will work with public agencies to close any gaps and improve administrative processes."
WHAT UNION SAYS
PUBEU's general secretary Shafari Baharawi told TODAY that the union was aware of the changes being made to the agency's human resources system and its subsequent teething problems.
"Earlier this month, it was brought to the union's attention that the system caused a delay in overtime payments to some staff, which has since been resolved.
"We understand the anxieties faced by workers in such a situation and encourage affected staff, especially our members, to reach out to any of our union leaders should they require any further assistance."