Businesses push for fair tenancy law as grouses against landlords resurface amid Covid-19 outbreak
SINGAPORE — Five years ago, a committee under the Singapore Business Federation (SBF) came up with guidelines that were aimed at putting a stop to unfair leasing practices, in a bid to create a more balanced playing field between landlords and tenants.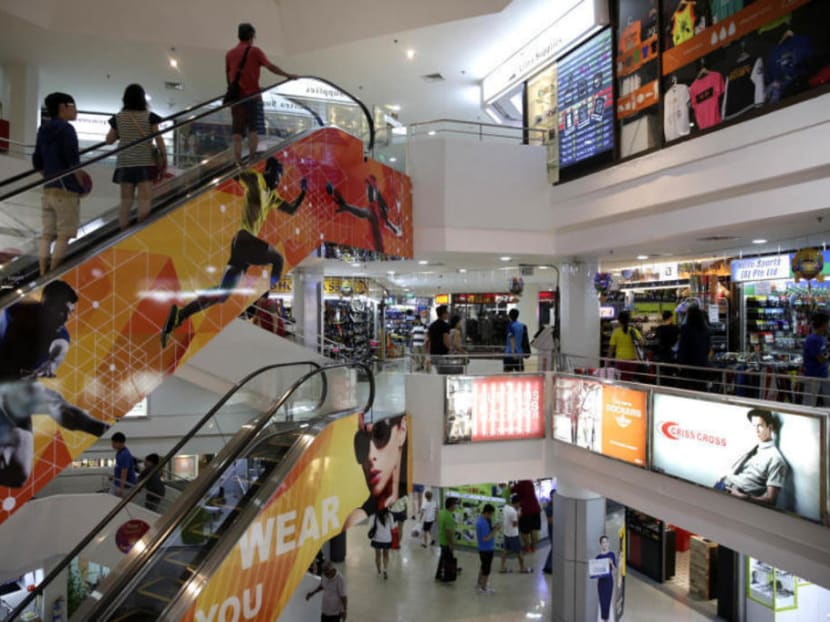 SINGAPORE — Five years ago, a committee under the Singapore Business Federation (SBF) came up with guidelines that were aimed at putting a stop to unfair leasing practices, in a bid to create a more balanced playing field between landlords and tenants.  
The imbalance of power between landlords and tenants did not improve, however, and it has in fact exacerbated, said Ms Cynthia Phua, the chairperson leading the committee behind this set of guidelines known as the Fair Tenancy Framework. 
The Covid-19 outbreak and the effect it has on businesses has brought this "imbalance" back into the limelight and the committee, known as the rental practices working group, is now reviewing the framework with the aim of putting these guidelines into legislation, Ms Phua told TODAY.  
"The clauses (in tenancy agreements) we've seen are really unfair towards the tenant, it's one-sided," said Ms Phua, who was a former Member of Parliament. 
"Why do we have legislation? It is imposed when there is an imbalance of power to make the marketplace even more vibrant. For me personally, we should have gone into legislation much earlier. But the ground (sentiments) at that time was not receptive."  
But things have changed now compared with five years ago, as the disparity in power between landlords and tenants becomes more stark and tenants are now more aware of their legal rights, she noted. 
While the disparity has always been around, Mr Kurt Wee, who is the chair of SBF's sub-committee for small- and medium-sized enterprises which the working group is under, said that the Covid-19 outbreak has brought the schism to the fore. 
"The crisis has revealed that, in the absence of regulatory legislation, we can have a free market failure," said Mr Wee. 
"In good times, landlords keep increasing rents of tenants. In downturns, sharp or not, landlords do not seem to have any measures that go towards reduction of their revenue share, there is a bit of market distortion… I think the landlords should be looking at taking their fair share of pain." 
Calls for landlords to reduce their rent have been reverberating over the past few weeks, as fears over being infected with the virus causing the Covid-19 disease has sharply reduced consumer demand, leaving many retailers and food-and-beverage (F&B) outlets struggling to survive. 
Over 400 businesses have banded together to form a group, called SG Tenants United for Fairness (SGTUFF), and they have been lobbying government agencies such as the Ministry of Trade and Industry and Enterprise Singapore to help them engage with landlords. 
In their latest move, the group has also written an appeal letter to Prime Minister Lee Hsien Loong and called for the Government to enact fair tenancy legislation.
A spokesperson of SGTUFF told TODAY that they hope landlords would take this opportunity to think of "a positive reset for our relationship and work with us to build a better future". 
WHAT CLAUSES DO TENANTS VIEW AS UNFAIR? 
TODAY combed through six tenancy agreements and spoke to various tenants who are signatories of these agreements on what they felt were unfair clauses. 
As these tenancy agreements are meant to be kept confidential, the identities of the tenants have been concealed.  
Here are the common clauses across the tenancy agreements that tenants whom TODAY spoke to consider to be unfair: 
Monthly rent consists of a base rent in addition to 0.5 to 1.5 per cent of total gross sales, or 7 to 15 per cent of total gross sales, whichever is higher. "This means that during good times you can survive but it's also not easy because when you have a lot of sales, (the landlords) take even more. During the bad times, they are covered (because of the base rent)," explained one tenant on how this rent structure is unfair.  

Tenants also have to pay a landlord service charge, which includes the hiring of services to maintain the mall, and contribute to the mall's marketing expenses. 

Landlords can terminate the lease for whatever reasons without compensating the tenants even before the lease term is up, which usually lasts for three years. Tenants, however, are not able to do the same.

Landlords can engage in redevelopment or refurbishment works that may disrupt the regular business of tenants and tenants are not entitled to claim compensation from landlords.  

Landlords can relocate a tenant to another unit in the shopping mall for whatever reasons, and the tenant would have to bear the costs of relocation, such as renovating their newly-assigned unit and signing a new lease agreement. 

Landlords are not liable to pay for any damages or losses tenants suffer even if the damage was incurred due to a leakage or building defects. 

Tenants are required to purchase public liability insurance policies on behalf of the landlords.

Tenants are required to indemnify the landlords against all damages, losses and claims made against them. 

Tenants have to bear the full legal costs for the drafting of the lease agreement even though the lawyers are working on behalf of the landlords. 

Tenants have to pay the full stamp duty fees. 
These clauses were found in all the various tenancy agreements seen by TODAY, which were for units at the following malls: 
Paya Lebar Quarter, which is owned by Lendlease

Suntec City, which is owned by Suntec Real Estate Investment Trust (Reit)

VivoCity, which is owned by Mapletree Commercial Trust

Wheelock Place, which is owned by Everbilt Developers

Raffles City, which is owned by CapitaLand

Ang Mo Kio Hub, which is owned by Mercatus Co-operative, the real estate arm of NTUC Enterprise
WHAT TENANTS WANT
Ms Phua's committee has met with tenants that were part of the SGTUFF group through previous dialogue sessions, but some tenants told TODAY until the Fair Tenancy Framework becomes law, it lacks teeth and enforcement power and is "a useless piece of document".
When asked about this, Ms Phua agrees that the framework has no teeth and that it was intended to be a roundtable for both tenants and landlords to come together to know the issues facing both parties and discuss a way where leasing practices can be fair and equitable.  
"Over the last five years, we have been trying to get landlords to come to the table but they refuse. They did not respond to us," said Ms Phua. 
Besides legislation, the tenants told TODAY that they would like the Government to establish a register where retail rents of each mall can be made public in the interest of transparency. 
One tenant recounted how a previous landlord wanted to raise her rent if she were to renew her lease when she was nearing the end of her three-year lease.
After she moved to another mall, she found out through her contacts that the tenant who took over her previous unit was offered a lower rent as the mall couldn't find another tenant at that rate they offered her. 
"Without transparency, it allows a lot of arbitrage… (With the register), you'll make more informed decisions," another tenant said. 
With the Covid-19 outbreak pushing retailers into "existential threat", a tenant said this was the window of opportunity for retailers to come together and advocate for their own interest. 
"As retailers, we also have to take our fair share of blame for putting up with this. We were always divided and conquered by non-disclosure agreements, by all sorts of tools that landlords use, we could never get together," said one tenant. 
The Reit Association of Singapore declined to comment, adding that they were awaiting details of the second relief package by the Government before they would provide a comment.
TODAY has reached out to the Real Estate Developers' Association of Singapore for comments.