Race to be Singapore's first digital bank heats up with 21 contenders vying for up to 5 licences
SINGAPORE -- The Monetary Authority of Singapore has received 21 applications for digital bank licences as of Dec 31 last year, when applications closed, the central bank said in a statement on Tuesday (Jan 7).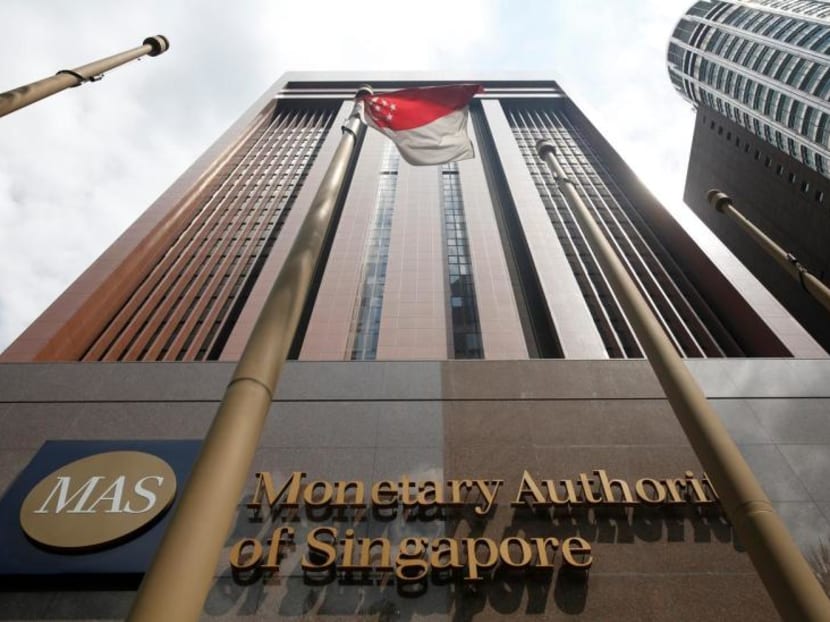 SINGAPORE -- The Monetary Authority of Singapore (MAS) has received 21 applications for digital bank licences as of Dec 31 last year, when applications closed, the central bank said in a statement on Tuesday (Jan 7).
Out of this figure, seven had applied for the digital full bank licences and 14 were for the digital wholesale bank licences.
Digital full banks will be allowed to take deposits from retail customers, while digital wholesale banks will generally cater to small- and medium-sized enterprises (SMEs) and other non-retail segments.
The MAS will announce the results of the applications in June.
Only up to five applicants will be able to succeed in what is one of the largest shake-ups of the banking industry in recent years, as the MAS will grant only up to two digital full bank licences and up to three digital wholesale bank licences.
The move to liberalise the banking industry, which was announced by Senior Minister and MAS chairman Tharman Shanmugaratnam in June last year, will allow non-bank players to conduct digital banking businesses in Singapore.
"The new digital bank licences have attracted strong interest from a diverse group of applicants," said the MAS. Among the applicants are e-commerce firms, technology and telecommunications companies, as well as fintech firms such as crowd-funding platforms, payment services providers and financial institutions. 
"The majority of applicants are consortiums, with entities seeking to combine their individual strengths to enhance the digital bank's value proposition," MAS added.
One company that has applied without any partners is Sea, which said in a statement on Tuesday that it was gunning for the full digital bank licence.
Sea owns ecommerce site Shopee and online games developer Garena. It also has a digital financial services arm SeaMoney.
Sea is the only South-east Asian company to be listed on the New York Stock Exchange and had a market capitalisation of more than S$25 billion at the end of last year. 
The company said: "Addressing the unmet needs of millennials and SMEs in Singapore – traditionally underserved segments of the market – will be a core focus for Sea's digital bank."
It added: "Drawing on insights about the needs of these users from across Sea's digital ecosystem, Sea intends to innovate processes, products, and services that will improve the lives of individuals and SMEs by reducing the barriers to accessing financial services through technology."
MAS said it will evaluate all eligible applications based on their "value propositions including the innovative use of technology to serve customer needs, their ability to manage a prudent and sustainable digital banking business, and their contributions to Singapore's financial centre".
Mr Varun Mittal, EY's global emerging markets fintech leader, noted that Singapore received a "very high number of applications" considering the number of licences available. 
Hong Kong, one of Singapore's top financial rivals, received 29 applications for eight virtual banking licences last year.
"While quantity… is not the sole metric we should look at, it is a good indicator that a diverse set of applicants are keen to address unmet and unserved customer needs," said Mr Mittal. 
He also noted that even if applicants are unsuccessful, the process helps them embark on the journey to support customers using their existing regulatory status and collaborate with other banks to offer services which they aspire to bring to the market.
However, he said the long-term sustainability and viability of new digital banks will be key, since globally a large proportion of them have yet to become profitable. 
"In the event of an economic downturn, new digital banks could face operational challenges," he cautioned. 
Nearly two-thirds, or around 65 per cent, of customers are interested in opening digital bank accounts, a study by global marketing information services firm JD Power showed last year.
Meanwhile, professional recruitment services firm Michael Page — in its Singapore Salary Benchmark 2020 report last year — highlighted increased efforts by firms towards digital transformation in anticipation of stronger digital banking infrastructure. The Singapore Business Federation (SBF) said on Sunday that the expansion of the digital banking sector can improve access to finance for underserved SMEs. Two in five businesses said they are facing a credit crunch and the cost of financing remains a challenge, according to SBF's annual National Business Survey. 
One of MAS' assessment criteria is that the applicants have to employ the innovative use of technology, and also "reach under-served segments of the Singapore market that differentiates it from existing banks".
Foreign firms may apply, though MAS will only consider applicants who are anchored in Singapore, controlled by Singaporeans and headquartered in Singapore for the digital full bank licences.
Among the contenders for a full digital bank licence who have publicly stated their interests are: 
 

A Grab Finance and Singtel consortium

 

A group led by Razer Fintech that includes Sheng Siong Holdings, FWD, LinkSure Global, Insignia Venture Partners and Carro

 

A consortium comprising luxury business V3 Group, property developer Far East Organization, the Singapore Business Federation, EZ-Link, MSIG Insurance Singapore and Heliconia Capital Management, which is a unit of Temasek

 

Sea, which owns e-commerce platform Shopee
Those gunning for a digital wholesale bank licence include:
 

Alibaba's Ant Financial

 

A consortium led by wealth management tech supplier iFast and China's Yillion Group and Hande Group

 

A group led by Hong Kong based AMTD and comprises Xiaomi, fintech firm Funding Societies and utilities provider SP Group

 

ByteDance Technology, which owns video sharing app Tiktok

 

A group led by Temasek-linked finance company Sheng Ye Capital, and includes financial services firm Phillip Capital and fintech firm Advance AI