Record 29 million-dollar HDB flats sold in November 2021: SRX
SINGAPORE — A record 29 Housing and Development Board (HDB) flats sold for more than S$1 million on the resale market in November, data released on Thursday (Dec 9) showed.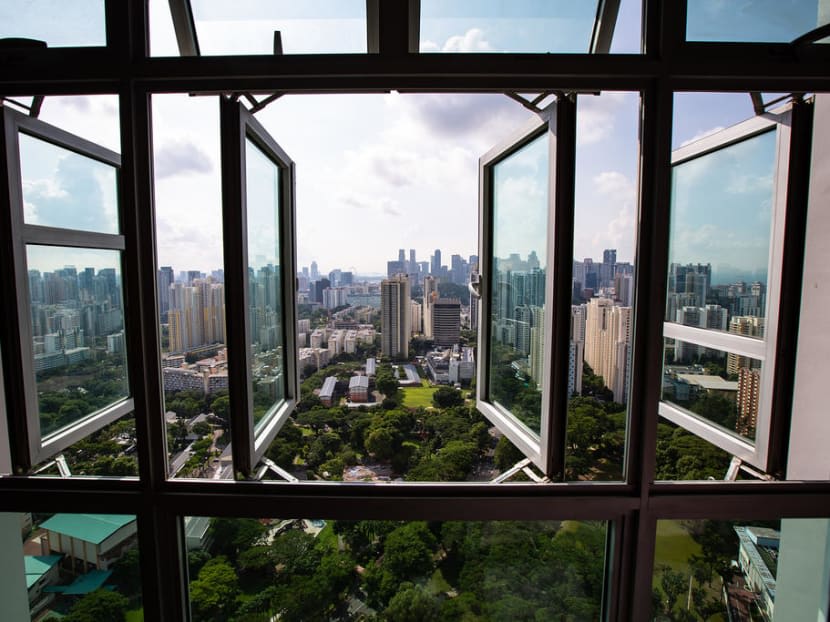 SINGAPORE — A record 29 Housing and Development Board (HDB) flats sold for more than S$1 million on the resale market in November, data released on Thursday (Dec 9) showed.
This beat the previous monthly record of 26 flats sold at that price level in August this year, and compared with 20 such sales in October.
A total of 223 HDB flats transacted at more than S$1 million in the first 11 months of this year.
This was a 209.7 per cent increase from the same period last year, property portal SRX said in a flash report on the market's performance in November.
The report also said that HDB resale prices climbed 1.3 per cent in November from October — an increase for the 17th consecutive month. 
On an annual basis, resale prices shot up 13.8 per cent. 
In total, 2,586 HDB resale flats were sold in November, a 3.2 per cent rise from October.
Resale volume jumped 10.9 per cent from November 2020.
The 29 million-dollar flats made up 1.1 per cent out of the total number sold in November. 
The highest transacted price was a five-room unit at Boon Keng that sold for S$1.27 million. 
For non-mature estates, the highest resale transaction was for a five-room premium loft apartment at Punggol, which went for S$970,000. 
Property analysts said that the continued interest in HDB resale flats is partly due to homebuyers anticipating a delay in the completion of Build-To-Order (BTO) flats, which are new public housing flats that Singaporeans pre-book before they are built. 
Border restrictions imposed to curb the spread of Covid-19 have meant that many construction projects do not have enough manpower since many jobs at these construction sites are typically filled by foreign workers. 
Ms Christine Sun, senior vice-president of research and analytics at OrangeTee & Tie, said that some constructions firms have expressed concern that their projects could be delayed further.
This is because they are no longer allowed to make new applications for work pass holders to enter Singapore via the vaccinated travel lanes, as the authorities have tightened restrictions owing to the emergence of the Omicron coronavirus variant, she said. 
"Some buyers may feel uncertain if the completion periods of BTO projects could be impacted by these changes," she said. 
Mr Nicholas Mak, head of research and consultancy at ERA real estate firm, noted that the record-breaking number of million-dollar transactions took place in the same month the Government launched its first BTO project in a prime location that would come under a new scheme that imposes stricter eligibility and resale requirements
This new public housing project is at Rochor. 
In addition to the Government highlighting that this Rochor project would take six years or more to complete, which is longer than the usual wait of three to four years, Mr Mak also said that a longer minimum occupation period of 10 years could have turned some buyers away from applying for a BTO, so they may have opted for a resale flat instead. 
"As a result, the demand in the HDB resale market remained robust and contributed to the increase in the number of million-dollar HDB resale flats transacted."
Mr Mak added that the mismatch in supply and demand of HDB flats could cause the prices of HDB resale flats to rise by another 7 to 12 per cent next year, unless the delays in BTO construction are resolved. 
Ms Sun said that prices could go up 8 to 11 per cent next year.
"Next year, we may see more million-dollar flat transactions as more flats are expected to reach their five-year occupation period and some are located in mature estates like Ang Mo Kio, Bukit Merah, Queenstown and Toa Payoh, which typically fetch higher resale prices," she added.