Online betting to be allowed via Singapore Pools and Turf Club from late October
SINGAPORE — More than one-and-a-half years after online and phone betting was outlawed here, punters can do so again legally within the next two months, through Singapore Pools and Singapore Turf Club.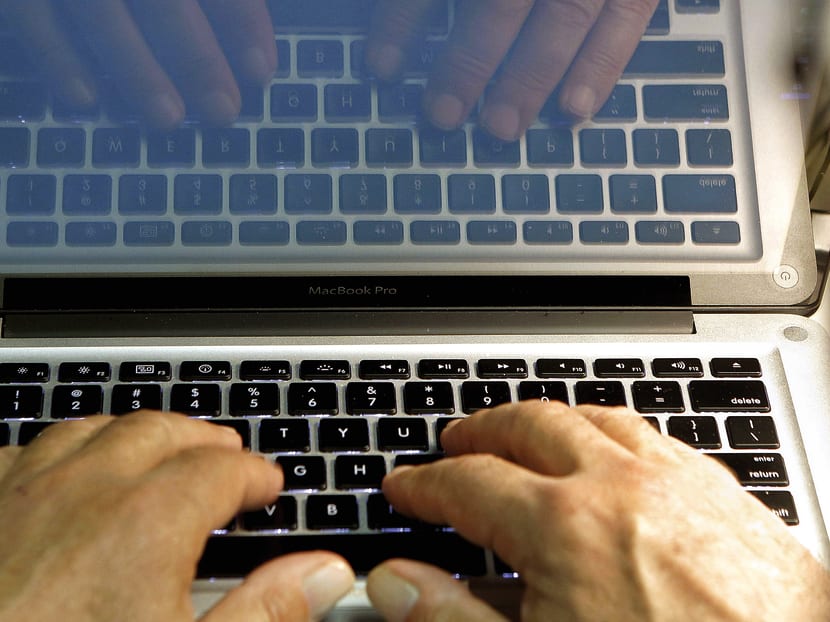 SINGAPORE — More than one-and-a-half years after online and phone betting was outlawed here, punters can do so again legally within the next two months, through Singapore Pools and Singapore Turf Club.
The two operators were assessed to be suitable for exemption from restrictions under the Remote Gambling Act that came into force in February last year, said the Ministry of Home Affairs (MHA) on Thursday (Sept 29), after months of checks by the authorities to make sure appropriate safeguards would be put in place.
Singapore Pools will launch web-based betting services on Oct 25, on top of its existing phone-betting option. Its offerings will remain the same: 4D, Toto, football and motor racing.
As for Singapore Turf Club, which will offer horse racing betting services, its iTote wagering platform will go online on Nov 15, with an app version on both iOS and Android platforms.
As reported previously, less than 10 per cent of their turnover is from remote-gambling services.
Their exemption certificates are valid for three years and come with stringent conditions, said the MHA.
Concerns have been raised by parliamentarians during the legislative debate and by counsellors that allowing legal online betting channels could result in more getting hooked on gambling. On Thursday, the ministry reiterated that it was not "straightforward to eradicate remote gambling totally", even as it has blocked hundreds of such Internet domains so far.
"While our blocking regime is one of the most comprehensive in the world, and significantly restricts and impedes access to remote gambling, it is not straightforward to eradicate remote gambling totally," said MHA. "A complete ban would only serve to drive remote gambling underground, making it harder to detect, and exacerbate the associated law and order and social concerns."
In response to TODAY's queries, a spokesperson from the Ministry of Social and Family Development added: "We know that there are people gambling on illegal websites today and there are no safeguards at all on these sites. There is no protection for persons who are gambling illegally and there are no restrictions on advertising and promotions by illegal operators on their websites, and no restrictions on promotions such as offering credits. With the exempt operator regime, there will be safeguards and regulations to minimise gambling addiction."
The MHA also said that both exempt operators have to "keep their management and operations of the remote gambling services free from criminal influence, ensure integrity of their operators and implement social safeguards and responsible gambling measures".
They must also implement ways to prevent money laundering and terrorism financing. Should the operators want to offer any new bet products, they have to seek approval from the authorities. As stated when the law was passed, casino-type games and poker cannot be offered.
In terms of social safeguards, a punter who wants to open a player account has to be at least 21 years old and show up at an outlet for identity verification. He must also not be under an exclusion order from the casinos or receiving financial aid from the government.
To log on, the player has to enter his user ID as well as a one-time PIN, which will be sent to his handphone.
Players cannot gamble on credit and will also be required to set daily expenditure and funding limits. If he wants to increase these limits, it will only be effective a day later. Conversely, if he wants to lower these limits, it will kick in immediately.
The operators must also implement a self-exclusion system and display responsible gambling messages on their remote gambling platforms.
Singapore Turf Club and Singapore Pools submitted applications for exemption certificates in May and July last year, respectively.
In a media statement, Deputy Commissioner of Police (Investigations & Intelligence) Tan Chye Hee, who is concurrently Director of the Criminal Investigation Department, said the police conduct "regular enforcement operations" against unlawful remote gambling activities.
Individuals who gamble illegally online or via the phone face a fine of up to S$5,000 and six months' jail, similar to current penalties for illegal gamblers under the Betting Act and the Common Gaming Houses Act.
"Those who think that unlawful remote gambling is harmless and hurts no one are mistaken," he said. 
"By engaging in such activities, they are inadvertently financing and enriching criminals who may be associated with transnational criminal syndicates and involved in illegal activities such as money laundering and unlicensed moneylending."