Reviving the kampung spirit for all to feel at home
SINGAPORE — High on the Ministry of National Development agenda will be to create inclusive communities and inculcate the "kampung spirit" among Singaporeans.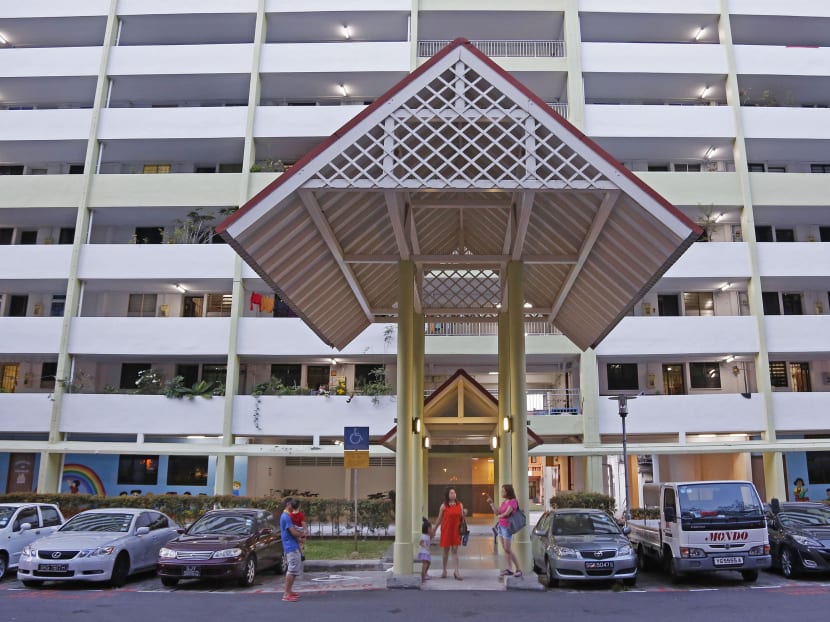 SINGAPORE — High on the Ministry of National Development agenda will be to create inclusive communities and inculcate the "kampung spirit" among Singaporeans.
In an addendum released today (Jan 21) in response to last Friday's President's address, the ministry highlighted several priorities including the vision to build shared spaces for neighbours to get together to celebrate the kampung spirit, National Development Minister Lawrence Wong said.
He cited having more town plazas and neighbourhood centres where activities may be held to draw the community, while shops in the heartlands would be "revitalised" to create social spaces.
Within Build-To-Order (BTO) public housing estates, the ministry will also explore co-locating childcare centres and eldercare centres to facilitate inter-generation bonding among families and neighbours.
In terms of housing accessibility to the population, Mr Wong mentioned the Fresh Start Housing Scheme, which helps families who are living in public rental flats for a second time to own homes. More public rental flats will also be built — 60,000 units by 2017 — and be integrated within larger public housing estates. The ministry would be looking to help vulnerable groups such as divorcees and low-income singles, he added.
For senior citizens, the ministry's goal is to help them age with peace of mind, such as building on existing options to have two-room homes for them. Allowing more singles to own homes is also among its plans.
To build a sustainable city, Mr Wong stressed the need to use resources efficiently. The construction sector will remain a prime focus to spur productivity and the ministry will continue to "inject new life" into older estates through upgrading and redevelopment works.
It will explore new avenues to improve local food supply and optimise the use of agriculture land by tapping on technologies and innovation to increase Singapore farms' productivity.
Mr Alex Yam, chairman of the Government Parliamentary Committee for National Development, noted that the past focus has been to provide Singaporeans with their own homes, and some older estates face the issue of incorporating new facilities today due to its existing infrastructure.
"I think it is time for us to relook our planning parameters so that we are not just building houses, we are building homes for everybody and also creating opportunities for them to build communities," he said.
Mr Yam added that the new estates allow for different types of facilities to be built early on, thus avoiding not-in-my-backyard issues later, where neighbours might disagree with the building of certain types of facilities in their estate.
He suggested that housing blocks and facilities such as playgrounds may be designed intentionally for residents to interact and for communal activities to grow naturally instead of being instituted by the authorities.
"You… need some of (these platforms) to be organic where people have the opportunity to gather together without having an intermediary all the time," he said.
MND AGENDA:
1. Housing a nation
Ensure housing for young couples to start families
Housing policies to support the lower-income and vulunerable, and allow seniors to age peacefully
Help families live closer together
Provide a range of housing choices to meet different budgets and needs
2. Building an inclusive and endearing home
Help families who are living in public rental flats for a second time to own homes through the Fresh Start Housing Scheme
More public rental housing to be integrated within larger public housing estates
Explore ways to help vulnerable groups
Build on existing options to meet housing and retirement needs of seniors
Tap on technology and innovation to provide safer and more conducive environment for seniors
Help more singles to own homes
3. Nurturing vibrant and cohesive communities
Create more shared spaces for a cohesive community
Build more town plazas and neighbourhood centres for communal activities
Co-locating and integrating facilities to encourage inter-generational bonding
Make green spaces more accessible to Singaporeans
4. Developing a sustainable and thriving city
Encourage the adoption of cleaner and more productive construction methods
Develop shared facilities across relevant sectors to reduce land demand
Upgrade and develop older estates
Encourage a walking and cycling culture in Ang Mo Kio and Tampines towns
Make it easier to adopt green practices through smart systems
Tap on innovation and technology to increase Singapore farms' productivity