Richard Branson disrespecting Singapore's judges, criminal justice system with death penalty allegations: MHA
SINGAPORE — Singapore's Ministry of Home Affairs (MHA) on Tuesday (April 25) said British billionaire Richard Branson's views on a Singaporean on death row showed "disrespect" for the country's judges and criminal justice system.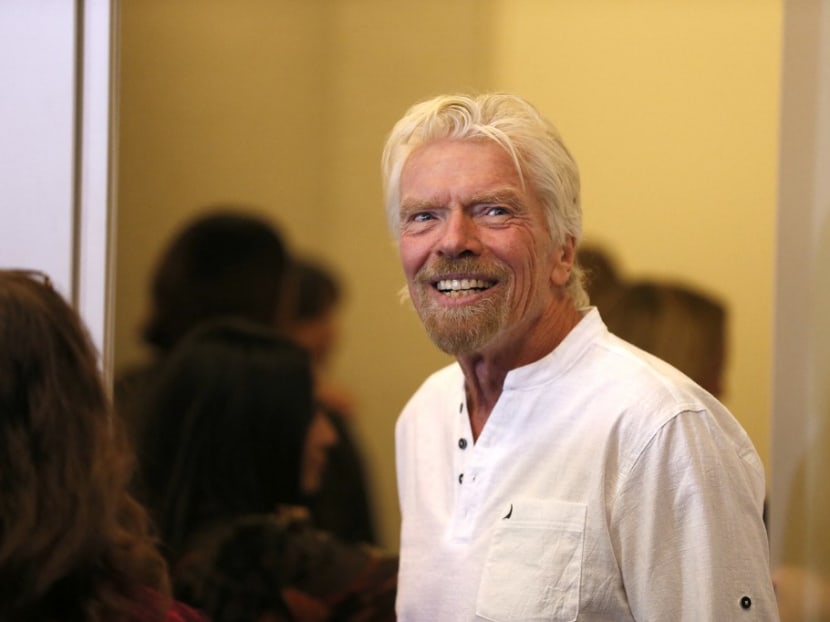 SINGAPORE — Singapore's Ministry of Home Affairs (MHA) on Tuesday (April 25) said British billionaire Richard Branson's views on a Singaporean on death row showed "disrespect" for the country's judges and criminal justice system.
Tangaraju Suppiah, a 46-year-old Singaporean, was convicted of abetting the trafficking of more than 1kg of cannabis and was sentenced to death on Oct 9, 2018. He is scheduled to be hanged on Wednesday.
On Monday, Mr Branson wrote a blog post entitled "Why Tangaraju Suppiah doesn't deserve to die", claiming that Tangaraju's conviction did not meet standards and that "Singapore may be about to kill an innocent man".
In response, MHA said this was "patently untrue"; and that it was "regrettable that Mr Branson, in wanting to argue his case, should resort to purporting to know more about the case than Singapore's Courts, which had examined the case thoroughly and comprehensively over a period of more than three years".
The ministry said that contrary to Mr Branson's suggestion that Tangaraju was "actually not anywhere near" drugs at the time of his arrest, the evidence clearly showed that he was coordinating the delivery of drugs for trafficking.
"Tangaraju was involved in a case with two others, where his phone numbers were used to communicate with the two others involved in the delivery of the cannabis," said MHA.
"Tangaraju's defence was that he was not the person communicating with the two others involved in the case. However, the High Court found Tangaraju's evidence unbelievable, and found that he was communicating with the two others and was the one coordinating the delivery and receipt of cannabis to himself, through the two others."
The High Court also found that Tangaraju had an intention to traffic in the cannabis, MHA added.
"Upon examination of all the evidence, including Tangaraju's defence, the High Court found that the charge against Tangaraju had been proven beyond a reasonable doubt," the ministry said, noting that he was represented by legal counsel throughout the court process.
"Upon Tangaraju's appeal, the Court of Appeal affirmed the High Court's findings and upheld the conviction against Tangaraju."
Mr Branson has been vocal in his views against Singapore's death penalty for crimes such as drug trafficking. Last year, he also spoke out against the execution of convicted drug trafficker Nagaenthran Dharmalingam.
In late 2022, MHA said that it had invited Mr Branson to Singapore for a live televised debate with Law and Home Affairs Minister K Shanmugam to argue his case.
Mr Branson turned down this invitation, however, saying that the conversation on the death penalty "needs local voices".
In its response on Tuesday, MHA said that despite multiple clarifications made previously, Mr Branson "continues to make sweeping assertions against Singapore's approach on drugs, including the use of the death penalty".
The Virgin Group founder wrote in his blog post Monday that "Singaporean authorities have repeatedly failed to provide any tangible evidence" for its deterrent measures against drug-related crime. 
He also referred to Singapore's "disproportionate use of (capital punishment) on minorities, an obsession with small-scale drug traffickers, and the widely reported harassment of human rights defenders and capital defence lawyers".
Calling these assertions false and untrue, MHA pointed to its response to Mr Branson last year, and stressed that it has "repeatedly set out clear evidence of the deterrent effect of the death penalty in Singapore's context, which Mr Branson seems to have conveniently ignored".
These include a 15 to 19 percentage point reduction in the probability that traffickers would choose to traffic above the capital sentence threshold, in the four-year period after the introduction of the mandatory death penalty for trafficking more than 500g of cannabis, said MHA.
It also cited studies showing that drug traffickers deliberately restricted the amount of drugs they carried, to not exceed the capital sentence threshold. "They were willing to risk imprisonment, but not the death penalty," the ministry added.
"Singapore's policies on drugs and the death penalty are derived from our own experience. Our approach has worked for us, and we will continue charting our own path according to what is in the best interests of Singaporeans" said MHA.
"Mr Branson is free to advocate his beliefs for his own countrymen, but he should respect Singaporeans' choice."
Apart from Mr Branson, statements were also issued by the Delegation of the European Union to Singapore and Australian MP Graham Perrett.
The EU statement, which was jointly issued on Monday with the diplomatic missions of EU member states, Norway and Switzerland in Singapore, called on authorities to halt Tanagaraju's execution and commute his sentence to a non-capital sentence.
Mr Perrett, meanwhile, had expressed his views in a Facebook post last Thursday, saying he was "concerned that the planned execution of Tangaraju violates international law standards".
On Tuesday, MHA reiterated Singapore's "zero-tolerance" stance and what it called a "multi-pronged approach" to tackling drug abuse, which includes rehabilitation programmes.
"The death penalty is an essential component of Singapore's criminal justice system and has been effective in keeping Singapore safe and secure," said MHA, adding that it is applied "judiciously with stringent safeguards".
Singapore has also repeatedly said that the capital sentence has helped prevent major drug syndicates from establishing themselves here.
Last September, Law and Home Affairs Minister K Shanmugam said Singapore's policy of having the death penalty for drug trafficking is one that is in the interest of Singaporeans.
He cited a survey done by his ministry among non-Singaporeans from parts of the region, where 83 per cent of the respondents said the death penalty made people not want to traffic substantial amounts of drugs into Singapore.
"If I removed the death penalty, the flow of drugs into Singapore will be much higher. Your lives, your siblings' lives, many other lives would be at risk. More people will die in Singapore if we removed the death penalty," he said then.
A separate survey by the ministry showed that nearly 87 per cent of Singaporeans support the death penalty.
"So there isn't a great deal of argument within Singapore. It's some people who keep repeating the points," the minister said, adding that Singapore is not alone in capital punishment laws. The death penalty is also in place in the world's three largest countries — China, India and the United States.
Mr Shanmugam also said that in Singapore, help is offered to drug abusers "who haven't committed any other offence". CNA