'Robin Hood' debt collectors face iron rods, hot water in retrieval of money
SINGAPORE — They have been chased off with an iron rod, had hot water flung at them and even been accused of damaging property, all in their endeavour to help those owed money claim what is theirs — for a fee.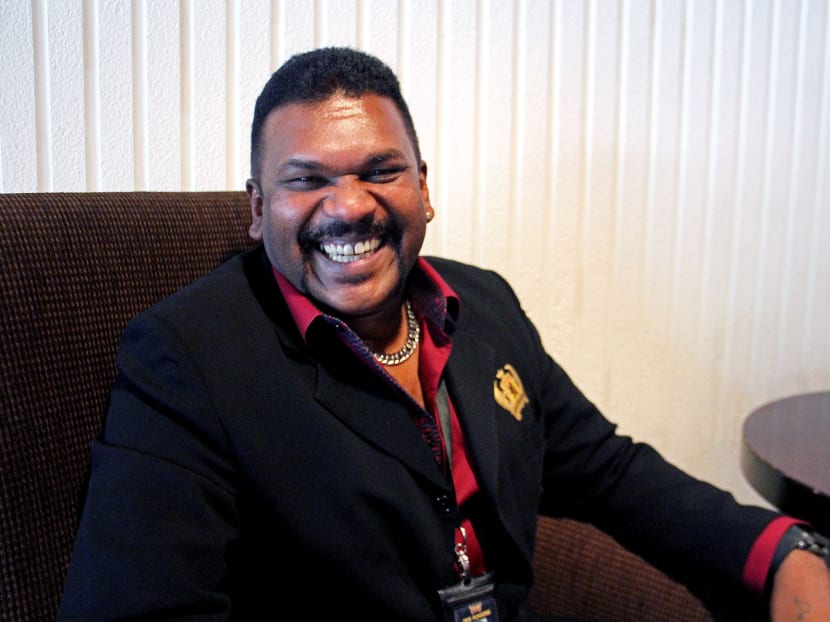 SINGAPORE — They have been chased off with an iron rod, had hot water flung at them and even been accused of damaging property, all in their endeavour to help those owed money claim what is theirs — for a fee.
And while they are sometimes mistaken as loansharks harassing debtors into returning monies, their clients, in fact, range from businesses seeking payment to individuals who may have been duped into making loans. They even negotiate with moneylenders on behalf of debtors.
In the wake of a video of debt collection agents creating a commotion outside an alleged debtor's home that went viral — calling into question the methods employed by such agents — the founder of the company that employed the agents has stepped forward to shed some light on the industry.
At one time, he was an employee of a logistics company that he occasionally helped collect payments for on top of his delivery duties, but in 2004, Mr Roger Rajan, 42, started the debt recovery and collection company, JMS Rogers. "(It) struck my mind ... It's a good business so I started working on it," he said.
With legal costs rising over the years, his business grew steadily, Mr Roger said, adding that legal proceedings are also time-consuming. "(We) help those people who have been victimised … A lot of people cannot afford the legal cost," he said.
Each month, his company handles about 130 cases, with the aim of settling debts within three months or reaching an agreement, such as having the debt paid in instalments.
For debts below S$3,000, clients pay fees ranging from S$250 to S$350. For sums larger than that, clients pay from S$1,350 and up. On top of that, JMS Rogers takes 20 per cent of the monies owed.
There is no licensing requirement or legislation that regulates debt collectors in Singapore, but Mr Roger said he takes care to operate within the confines of criminal law.
The company starts by sending a letter of demand to the debtor. This is followed by phone calls and if there is no response, the company's "field agents" visit the debtor's home or the organisation.
Mr Roger said his agents include ex-offenders and former police officers. Dressed in uniforms, they usually make visits in groups of three of four for safety. They are also trained in negotiation skills and wear spy cams to ensure the proceedings are on record.
With regard to attacks his agents may experience, Mr Roger said: "To prevent any such incidents from happening, we will give the videos or (whatever evidence) to the authorities, who will investigate the matters."
The uniforms, he added, help distinguish them from loansharks. The agents are also trained not to be physical and to call the police should the situation turns ugly.
He described his agents as Robin Hoods. Referring to the video that went viral, Mr Roger said the debtor in question had cheated a man with Down Syndrome by introducing him to illegal moneylenders and borrowing money in his name, claiming he was setting up a business. Traumatised by being harassed by loansharks, the victim's mother engaged JMS Rogers to help.
Mr Roger said the debtor showed his agents a letter said to be signed by the victim, stating that the debtor need not pay off the debt. However, the victim said he did not sign the letter.
In such a situation, Mr Roger said he had to advise mother and son to file a police report, as it could involve forgery.
Lawyers TODAY spoke to said such debt collection agencies are a more affordable alternative for creditors, but advised customers to be cautious.
Mr Raj Mannar from Peter Low LLC said customers should be very careful about the terms and scope of the agency's duties.
"So bind him by contract to make sure he doesn't do anything that could (fall far out) of the law," he added. "That would protect the debt collector as well as the … creditor."
Mr Sunil Sudheesan of RHTLaw Taylor Wessing noted that the law covers the more dubious aspects of debt-collection methods.
"Existing laws already cover harassment, intimidation and violence, so additional regulation might add little to the equation."
However, Mr Josephus Tan from Fortis Law Corporation felt it was timely to look at regulations for such agencies. "I would think that it's better to set the perimeters," he said.