S$25m boost to help sports industry through Covid-19, including new grant for freelancers
SINGAPORE — Freelancers in the sports industry will soon get more help as the authorities start a new grant aimed at helping them develop projects that improve the health and wellness of Singaporeans during the Covid-19 pandemic.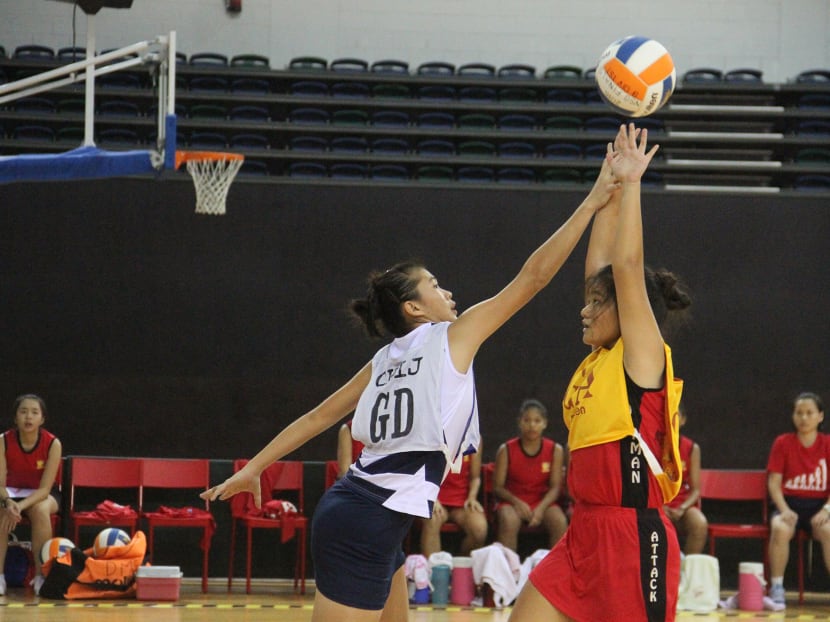 The Government will channel another S$25 million into the Sports Resilience Package
The money will be used to start a grant for self-employed persons to develop projects relating to health and wellness
An existing grant to support capability development in sports organisations will also be expanded
A new code of conduct dealing with abuse and harassment has been developed as well
SINGAPORE — Freelancers in the sports industry will soon get more help as the authorities start a new grant aimed at helping them develop projects that improve the health and wellness of Singaporeans during the Covid-19 pandemic.
The Ministry of Culture, Community and Youth (MCCY) said during a debate on its budget on Monday (March 8) that it would top up the Sports Resilience Package with an extra S$25 million. 
The latest injection of funds will go towards establishing the new grant to support freelancers and expanding an existing grant to support the capability development of sports organisations.
The Sports Resilience Package was initially launched with S$50 million last year to help the sports sector tide over the pandemic.
The new S$2.5 million Self-Employed Person Project Grant will support tie-ups among freelancers and businesses to develop projects that improve the health and wellness of Singaporeans. The grant will be capped at S$25,000 for each application.
Mr Edwin Tong, Minister for Culture, Community and Youth, told Parliament that the grant would create more opportunities for self-employed persons, support capability development through the planning and execution of projects, and help sporting and community activities resume.
"We recognise the important role that many sports freelancers and self-employed persons play, and we want to support you," Mr Tong said. 
Separately, the Enterprise Innovation and Capability Development Grant will get a S$22.5 million boost and be extended by five years until 2025. It was launched in June last year with S$3 million to encourage innovation and the adoption of technology among sports enterprises. 
National sports governing body Sport Singapore (SportSG) will release the application details for both grants on its website next month.
Other measures to support the sports sector will also be expanded, although the amount of support given will be reduced with the industry reopening gradually.  
The S$13.5 million Operating Grant rolled out under the Sports Resilience Package last year will be extended from April until the end of this year. The grant helps businesses such as sports academies and league operators offset their operating costs.
Instead of providing businesses with a grant amount equivalent to about 25 per cent of their operating expenses set at a cap of S$15,000 monthly limit, this sum will be lowered from next month to 15 per cent and capped at S$10,000 a month.
MCCY will, likewise, extend its Training Allowance Grant for sports coaches by another year from April this year to March next year, though the level of support will also drop.
Right now, coaches receive an allowance of S$10 an hour when they take up courses with SportSG's coaching academy, beyond their required Continuing Coach Education hours. The Continuing Coach Education programme gives coaches a platform to upgrade themselves in their area of coaching. 
With the extension of the grant, the allowance will be reduced to S$7.50 an hour.
Mr Eric Chua, Parliamentary Secretary for Culture, Community and Youth, said that a structured mentorship programme would be extended until March next year.
The programme promotes a mentoring culture among coaches and encourages coaches to upskill. Mentees receive a monthly allowance of S$400, while mentors get S$600 monthly for six months.
SAFETY CODE TO ADDRESS ABUSE, HARASSMENT
As part of a wider Safe Sport Programme, the Safe Sport Commission has developed a unified code of conduct to stamp out inappropriate behaviour in the sports industry, 
The commission is an advisory panel under SportSG launched two years ago to promote values and best practices in sports.
Mr Tong said that providing a safe and positive environment in Singapore's sports ecosystem was a very important issue for the Government.
"No sportsperson, male or female, should feel unsafe as they train, compete or play any role in sports. We also need to address emerging trends such as cyber bullying and online harassment."
The code will define what counts as sexual, psychosocial and physical misconduct, including threats such as cyber bullying, hazing and online harassment.
It was devised in consultation with experts in safeguarding vulnerable groups, government agencies and non-governmental organisations such as the Singapore Children's Society and the Association of Women for Action and Research.
Leaders in the Singapore Olympic and Paralympic movement, such as national bowler Shayna Ng and former national swimmer and mixed martial arts athlete May Ooi from the Athletes' Commission, were also consulted. 
A wider community consultation with athletes, their parents, coaches and sport administrators will run from next month to October.
There will also be a confidential third-party reporting channel and enhanced case management offered to affected individuals.
In addition, plans are afoot for the unified code and other criteria, such as the roll-out of relevant policies, to form the basis of an accreditation scheme. Entities will be able to display a visible mark through this scheme. This will allow parents and students to look up organisations that subscribe to the code.