S$5 million for event firms to organise sports events that have combined physical and online elements
SINGAPORE — The Government is setting aside S$5 million to help companies and organisers host events that offer a combined physical and digital sporting experience.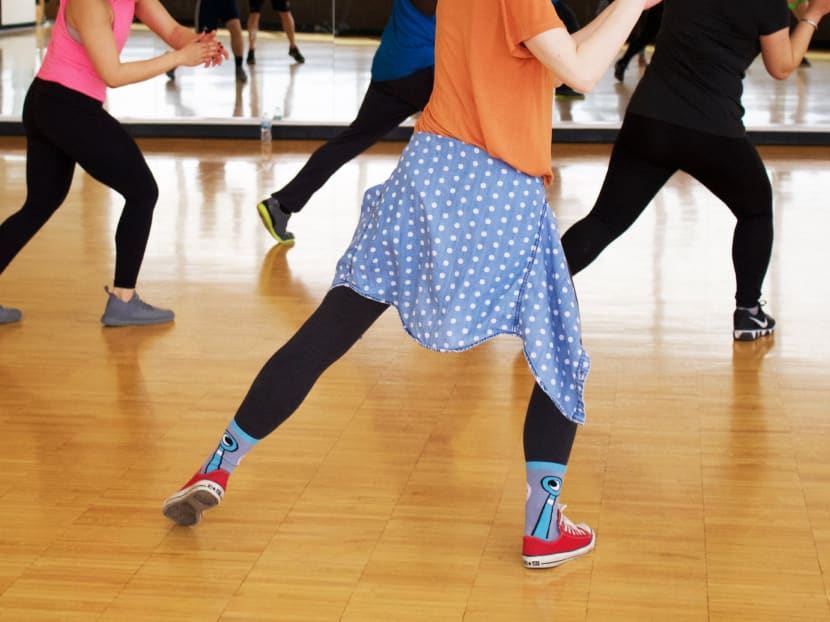 S$5 million will be set aside for event companies to organise sport events that offer physical and online components
The fund will hopefully spur companies to come up with innovative ways to help people stay active
One grant recipient said that the money will help to ease tight cash flow
A few companies said it may be difficult to apply digital solutions to team sport events
SINGAPORE — The Government is setting aside S$5 million to help companies and organisers host events that offer a combined physical and digital sporting experience.
Mr Alvin Tan, Minister of State for Culture, Community and Youth, announced the grant on Tuesday (Oct 27) at a virtual launch event. The money will help support the sports events industry as they make a transition to build up and enhance Covid-19 safety measures that will be here to stay for a while yet.
"With Covid-19, this blending of the physical and the digital – or 'phygital' – is now something that we're seeing in many different industries," Mr Tan said.
"It's something that our sports and events industry will do well to embrace and factor it into all the different areas that we can't now do because of this new normal and because of Covid-19."
The S$5 million funding is part of the S$50 million Sports Resilience Package rolled out by the Ministry of Culture, Community and Youth (MCCY) in June and October to help the sports sector tide over the effects of the pandemic.
Money from the S$5 million grant will be disbursed accordingly to private academies and clubs, event organisers and event management companies should their applications be successful.
National sports governing body Sport Singapore (SportSG) said in a media release on Tuesday that the initiative to have physical and online participants, dubbed as "Blended", will also allow companies here to engage regional and global audiences.
It added that the S$5 million funding will lay the foundation for the industry to adopt new ways of delivering services virtually, and to be able to monetise these services through alternative channels in future.
Dr Chiang Hock Woon, SportSG's deputy chief executive, said: "We want to see greater digitalisation in the industry and hope that (this initiative) will contribute in setting the pace for the transformation of the sporting industry and encourage the development of innovative and fun ways for the community to play sport and stay active."\
HYBRID EVENTS 
There are now 12 recipients of the grant and they have some hybrid events planned.
One of them is event company EdusportSingapore.
Mr Stanley Moo, its sales manager, said that it has launched exercise videos for schools.
Applying for the grant was "not very difficult, but not very easy", he said.
The company took more than a week to prepare its submissions such as the budget, the type of activities and how these activities demonstrate elements of digitalisation with physical activity components, before sending the proposal to SportSG in August. 
"We must be clear about what we need the money and assistance for, since we are asking for it," Mr Moo said.
The company's proposal was accepted last month.
He declined to specify how much was disbursed, but said that the grant has helped to alleviate the tight cash flow of the firm, which has seen its revenue drop by 90 per cent since February.
He had used the grant to produce the videos.
Another event company, The Show Producers, has been using almost S$40,000 of the grant money to organise a weekly series of "Zoomba" events. 
These are Zumba dance sessions that allow people to take part onsite at Downtown East as well as via video-conferencing platform Zoom over several weekend sessions from Oct 24 onwards.
The sessions will culminate in an attempt to set a national record for the longest Zumba relay on Nov 14 at the Singapore Sports Hub.
Mr Ross Sarpani, the company's owner, said that the application process was "straightforward". 
His proposal to SportSG included safety management measures that his company will have onsite as well as the number of people it could engage through its activities. 
Mr Ross said that while people still prefer onsite sessions, his company has been finding ways to encourage online participation through lucky draws. 
SPONSORS AND MONETISING FOR TEAM SPORTS
Other event companies interviewed by TODAY said that when it comes to organising team sports for mass participation, digital approaches would be harder to execute than for individual sports. 
Mr Steeve Cupaiolo, founder of sports marketing firm Silk Road Sports Consulting, said that while he was keen on the grant, it would be "very complicated" to apply digital tools to a football game, for instance, compared to a running race, a solo sport that can be tracked through a mobile application. 
"So for me, I haven't found a solution," Mr Cupaiolo said. His company launched the French Football Academy in Singapore last week. The academy provides football training to children aged between six and 16. 
Mr Raveen Thedj, owner of event management and consultancy firm Neevraz Innovationz, said that digital solutions may be applied to team sports with online telecast of events, for instance, but the lack of spectators on the ground could affect the amount of sponsorship.
"There are sponsors coming in (to support an event) because of the attendance of a crowd. Cost-wise, it doesn't work to run a tournament without sponsors," Mr Thedj said.
Responding to a question on how organisers may attract sponsors to hybrid sporting events, Mr Tan of MCCY said that in an environment affected by the pandemic, companies will have to develop new products to draw in sponsors. 
"In the longer term, as these things become normalised, feasible business models will attract those sponsors," he added