'Sacred cow' of not building HDB flats ahead of demand 'needs to be slaughtered': Pritam Singh
SINGAPORE — Leader of the Opposition Pritam Singh on Tuesday (Feb 7) said that the "sacred cow" of not building new Housing and Development Board (HDB) flats ahead of demand is "one that needs to be slaughtered".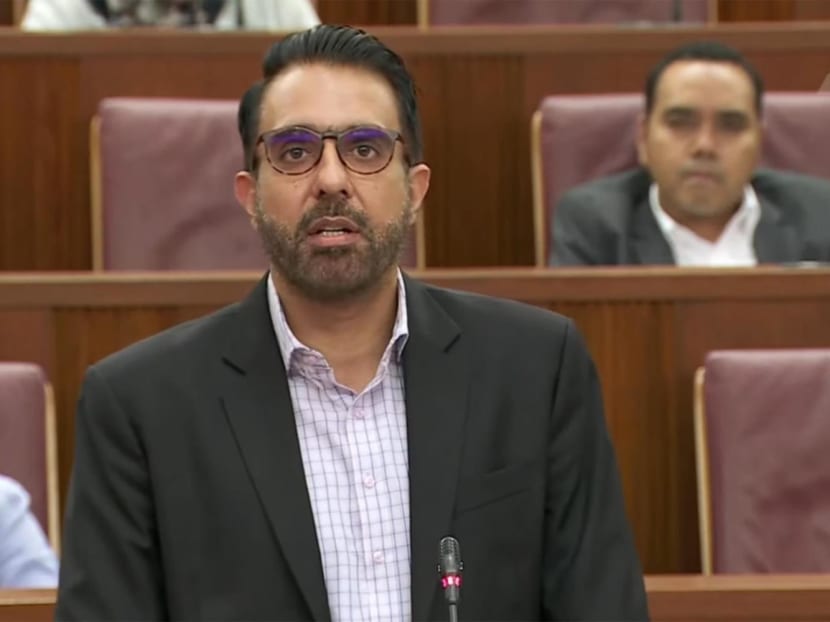 SINGAPORE — Leader of the Opposition Pritam Singh on Tuesday (Feb 7) said that the "sacred cow" of not building new Housing and Development Board (HDB) flats ahead of demand is "one that needs to be slaughtered".
This is particularly because of the "serious implications" an overheated housing market has on public housing prices for ordinary Singaporeans, the Workers' Party (WP) chief told Parliament.
He raised the issue when proposing an amendment to the Government's motion on affordable and accessible public housing. The House voted against the amendment.
Mr Singh said that the Government's policy levers for affordable homes were not limited to cooling measures, but also included building public housing ahead of demand and stepping up private land sales.
"The Government regularly trots out the HDB housing backlog after the Asian financial crisis as a reason for not wanting to build excessively," said Mr Singh.
Should an event like the 1997 financial crisis occur, Mr Singh acknowledged that the downside of building public housing ahead of demand was the excess stock of flats.
But in that "worst case scenario", the Government could channel the excess stock into the oversubscribed Parenthood Provisional Housing Scheme or expand rental options for large, low-income households, he suggested.
In response, National Development Minister Desmond Lee said the HDB was overseeing almost 100 Build-To-Order (BTO) projects islandwide, with almost 80,000 flats under construction now.
"We will press on. This high tempo will continue and by about 2025, we expect to have about 150 BTO projects going on at the same time," said Mr Lee.
He also pointed out that HDB was already building "aggressively and at large scale", noting that "fiscal resources, foreign manpower and construction capacity are not without their limits".
Responding to CNA queries last November, HDB said that it is already building ahead of demand or actual bookings, where possible.
DRAW ON PAST RESERVES
Mr Singh also questioned whether a Protection from Online Falsehoods and Manipulation Act (POFMA) correction direction issued last October suggested that land for public housing can be sold to HDB at a price lower than its market value as established by the chief valuer.
He noted the reserve price for sites sold under the Government Land Sales (GLS) and Industrial GLS programmes, which is pegged to 85 per cent of the estimated market value of each site.
Mr Singh pointed out that the Government did not automatically rule out bids below this reserve price.
"I would like to ask the minister how do these exceptions — because they are exceptions — avoid the often-heard PAP criticism of raiding past reserves," said the WP chief.
Mr Lee asked Mr Singh to file a parliamentary question on this issue so it could be properly addressed at a future sitting.
TAXPAYER SUBSIDY
Turning to the Government's housing subsidies, Mr Singh said there was "limited transparency" on these despite their "significant fiscal implications".
The subsidies represent "the loss that the HDB incurs on the HDB's home ownership programme", and the loss is fully funded and made good by the taxpayer, he said.
It was important for the Government to give a breakdown of the dollar value of taxpayer subsidies for the home ownership programme, he said.
In response, Mr Lee said HDB was "the most transparent on its pricing cost" compared to any other property developer. He pointed to the information on the range of subsidised BTO prices and comparable resale prices provided at each launch.
This difference in prices "broadly reflects" the extent of the market subsidy, which is "real" and which buyers can realise when they sell the flat, said Mr Lee.
He said that except for flats under the Prime Location Housing scheme, "the broad market discount across all projects... in the same launch is broadly in the same parameter to ensure this equity".
"But later on when they sell it depends on the resale market, it depends on the condition of the flat," he added. CNA