School, interrupted: Repeated disruptions to school routines may lead to bigger problems, social workers say
SINGAPORE — It started with five days of sick leave. Later, several times, she was given similar medical certificates (MCs) to rest due to respiratory symptoms and the Secondary 2 student began skipping school even when she was well.
Counsellors and social workers raised concerns about repeated absence and disruptions to school routines
They warn that these may snowball into bigger problems, especially for children who are already at risk of school absenteeism
Long-term school absenteeism is linked to other social and emotional problems
Family problems, social anxiety, fear of catching Covid-19 and inertia are some reasons why children do not go school
Experts gave some advice to parents on what they can do
SINGAPORE — It started with five days of sick leave. Later, several times, she was given similar medical certificates (MCs) to rest due to respiratory symptoms and the Secondary 2 student began skipping school even when she was well.
Days turned into weeks and months, and the girl was absent from school for most of the school year. Her mother, who was facing marital problems, sought professional support.
Senior counsellor Celynn Chang said that this student was just one of the cases of school refusal that she has encountered this year.
Ms Chang, who is a manager with the Clinical Intervention Centre in Boys' Town, a charity that supports troubled youth, said: "The longer the girl missed school, the more she was not able to catch up with her schoolwork and the anxiety over falling behind increased
"She also wanted to avoid social situations where she may be questioned by peers about her absenteeism and family issues. As such, the school refusal became a vicious circle."
Infection controls and protocols to reduce the spread of Covid-19 are necessary.
However, some experts interviewed by TODAY are concerned about repeat absences and disruptions to school routines.
They urged parents to intervene early before these repeated absences from school snowball into bigger long-term problems, particularly for children already at risk of school absenteeism.
Ms Tan Bee Keow, senior director and head of RoundBox and Youth Service at Singapore Children's Society, said: "Disruption breaks momentum and causes inertia.
"In the last 1.5 years, we have seen how home-based learning and various Covid-19-related precautionary measures such as quarantine orders, stay-home notice and leave of absence may affect different students.
"We are concerned that the less motivated students and those who are already on the fringe of being disengaged from school pre-pandemic may be further affected by frequent absences from school.
Round Box and Youth Service are service centres targeted at youth. Ms Tan is also group lead of youth development, children and youth services at Singapore Children's Society.
Ms Chang from Boys' Town said that chronic school absenteeism has been linked to long-term social and emotional consequences later in life.
For example, dropping out of school, unstable job histories, unemployment, alcoholism, as well as chronic anxiety and depression.
This is especially if the child's family is already struggling with issues such as poverty, job insecurities, parental separation or divorce, and substance abuse.
REASONS FOR IRREGULAR SCHOOL ATTENDANCE
There are many reasons why some children may not attend school regularly.
Some of the cases the social workers saw before the pandemic have family issues or mental health challenges such as social anxiety.
Singapore Children's Society has also seen some students who are bogged down by caregiving duties at home such as looking after parents with medical problems.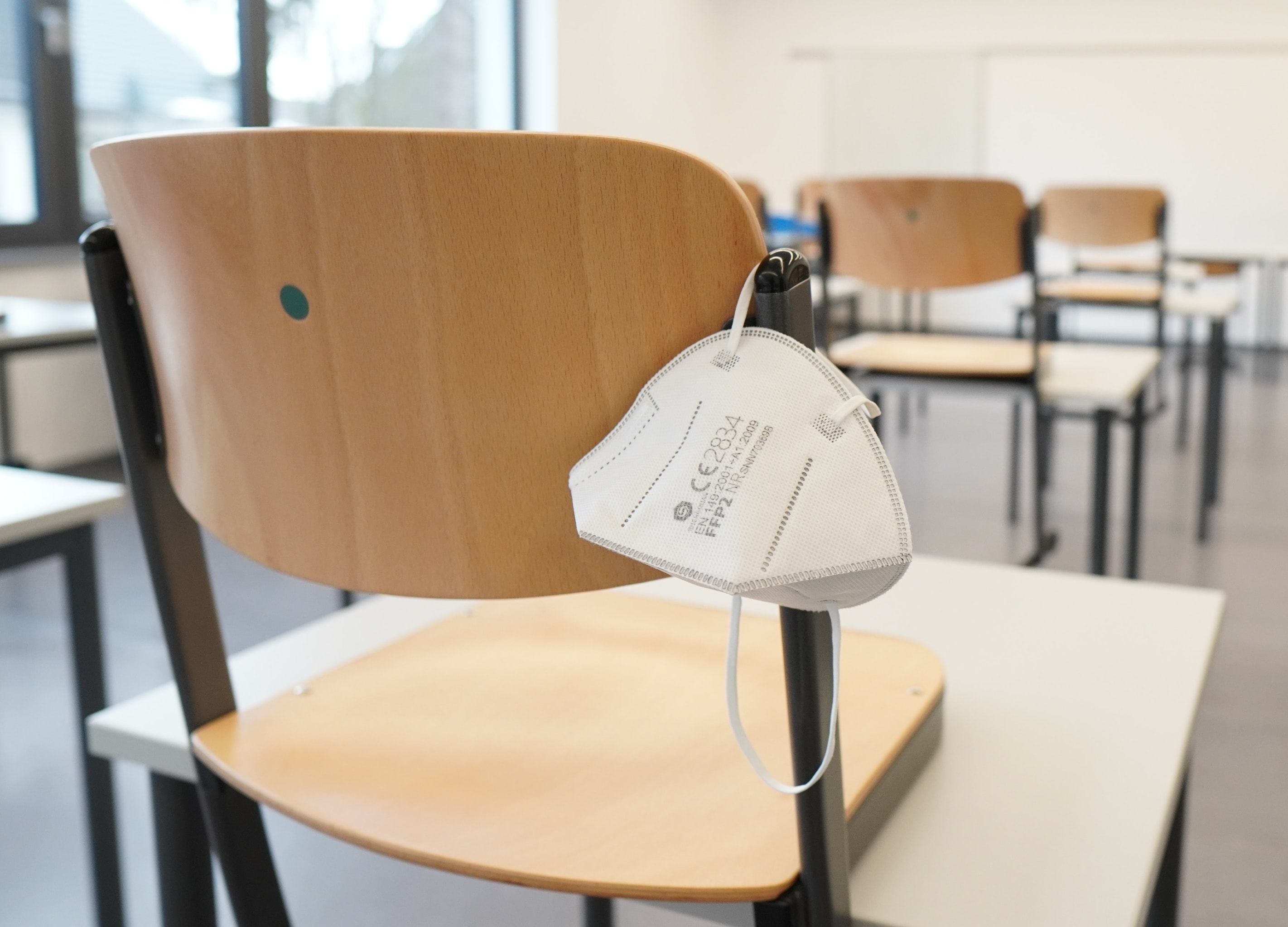 During the pandemic, Ms Joy Lim, director of Children Outreach at Singapore Children's Society, has encountered some parents who make their children stay home for the entire school term due to the fear of their child catching the coronavirus.
Ms Chang said that Covid-19 rules that keep children away from school could worsen existing school refusal issues and thwart intervention plans that are helping the children return to school. 
"(These measures) may increase the child's inertia to return to school, serving as a possible positive reinforcement," she added.
Even in children without past attendance issues, the social workers believe that repeated absences from school could lead to inertia when the time comes to return to a more regular school routine.
"The worry is that it may snowball into something more serious eventually," Ms Lim from Singapore Children's Society said.
"It might become a habit that does not go away, and could possibly spill over to secondary school life and maybe even affect work life later.
"Imagine, having that feeling that there is always a back door you may use to escape if you don't feel like doing something, perpetuating the impetus to look for the easy way out."
SOME PARENTS NEED HELP THEMSELVES
The social workers also said that a significant number of children have parents or caregivers who face stressors at home and on an individual level.
"They may have limited time and energy to focus on their child's school absenteeism issues," Ms Lim said.
Mr Caleb Tan, who coordinates community resources to support vulnerable students and their families under the Uplift Community Pilot run by the Ministry of Education (MOE) and Ministry of Social and Family Development (MSF), said that consistent parental supervision plays an important role in ensuring a child attends school regularly.
The pilot programme started last year and is now operating in Boon Lay, Bukit Merah, Kreta Ayer and Woodlands.
It provides community-based support for disadvantaged primary and secondary school students, in particular those who show early signs and are at risk of long-term absenteeism — which refers to absence from school without valid reasons for 60 days or more in a school year.
Many of the vulnerable families Mr Tan has worked with live in rental housing and "may have a lot of things on their plate".
Under the pilot programme, schools identify at-risk students and refer them to designated town-level coordinators, who would connect the students and their families to relevant community resources.
Mr Tan is a town-level coordinator with MSF's Social Service Office in Bukit Merah and Kreta Ayer.
"Some parents may be doing shift work, some may go to work even earlier than their children go to school and if the children wake up late, they may end up skipping school," he said. 
MOE said that the pilot is set to surpass its original target of supporting more than 300 students by the end of this year, a year earlier than expected. 
WAYS TO TACKLE SCHOOL REFUSAL
Although there is often no fixed solution, schools and parents play important roles in undoing school refusal.
Ms Tan from Singapore Children's Society said that intervention strategies depends on the child's personality, parent-child relationship and interaction pattern.
"For example, if you know your child has an anxious or shy personality, maybe you could ask him or her to remain in contact with school friends to ensure they do not lose touch with their schoolmates and get withdrawn," she suggested.
"If the child is more outgoing and is getting involved in too much online gaming, then it may be necessary to put into place certain restrictions to prevent uncontrollable gaming habits."
For a start, perhaps, parents ought to help their children understand that staying at home is temporary. 
"I think inertia is not an unfamiliar phenomenon. However, as parents, it is our responsibility to help the child understand that staying at home due to an MC or other Covid-19 measures is a short-term situation," Ms Lim said.
"It should not become such a comfortable situation until the child prefers to stay at home instead of going to school."
Parents who are concerned about school refusal may try the following strategies.
1. Address school refusal quickly 
Ms Chang said it is important to address any signs of school refusal quickly to prevent it from worsening.
She said that parents may feel anxious, frustrated or angry when they hear their children say that they do not want to attend school, but try not to reprimand them.
Instead, focus on identifying why the child does not want to go to school, collaborating with the school and being firm about the child attending or returning to school.
"For teenagers, sometimes communicating with their peers can offer you some insights into their behaviour," she added.
"Acknowledge your child's fear or worries. Set clear expectations and take a firm but kind approach."
Refrain from associating school with negative situations as well. For example, do not say, "If you don't behave yourself, I will let your teacher or principal know", Ms Chang said.
She also advised parents to consult a mental health professional to find out the cause of their child's school refusal. That will help them to develop an appropriate intervention plan.
2. Work with the school
Seek support from the school. Ms Lim said that this is helpful because some families in community programmes have limited capacity to support their child.
Ms Chang said that school staff members such as teachers and counsellors may be able to provide insights into why the child may be refusing school.
If the child is going to miss school for long periods of time due to mandated isolation protocols, for example, Ms Chang advised parents to identify a school personnel to serve as a liaison between themselves and the school.
They may obtain a schedule from the school or a list of work that the child has missed in school, so that they can establish a routine for the child at home.
On the school's part, Ms Chang suggested that teachers or counsellors call to check in on the child to provide encouragement and motivation.
3. Set routines and expectations at home
During the current home-based learning period, Ms Lim said that it would be helpful to keep to some form of routine so that children can adapt without too much difficulty when school resumes.
Parents can also set routines and expectations for their child even when under quarantine or serving other Covid-19 stay-home orders, as long as the child is not sick.
For example, the children should know that they are still expected to complete assigned work, follow a timetable, have no screen time during "school hours", which are similar to school rules, Ms Chang said
Remember to praise your child when he or she puts in effort to keep to the set routine, she added.
WHAT MOE SAYS
In July, Education Minister Chan Chun Sing said a Facebook post that full home-based learning on a prolonged basis "comes at a significant cost to our students' learning, and socio-emotional and mental well-being".
"We all know that disruption to normalcy can cause fear, stress and despair, which has serious and real consequences in the long term," he added.
Replying to TODAY's query on whether schools are seeing more cases of irregular school attendance during the pandemic, MOE said that long-term absenteeism has "remained low at around 3 per 1,000 students in the past two years".
The figure does not include students who are absent from school due to valid reasons such as a quarantine order or leave of absence.
For children on quarantine order or leave of absence, MOE said that schools have been supporting them through home-based learning.
"Teachers continue to follow up and engage all students, including those on quarantine order or leave of absence, as they would with school-based teaching and learning, and with their caregivers through emails, messages or phone conversations.
"They will also regularly check in with students on their well-being and progress, either over the phone or video conferencing, to ensure that they are coping well and staying connected to the school."