Gender dysphoria: Schools can work out 'practical arrangements' with students if there are valid medical grounds, says Lawrence Wong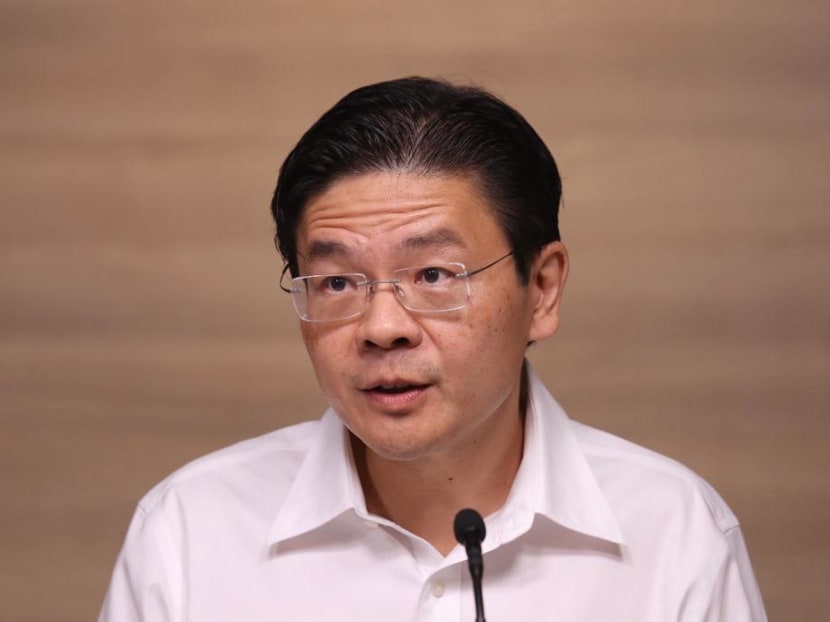 SINGAPORE — Education Minister Lawrence Wong weighed in for the first time on the case of a student with gender dysphoria who alleged that her school had threatened to expel her if she did not conform with its rules on boys' uniform. 
Speaking in Parliament on Monday (Feb 1), Mr Wong noted that students with gender dysphoria may face difficulties with obeying certain school rules. 
"Where there are valid medical grounds, schools can exercise flexibility and work out practical arrangements for these students," he said. 
He was responding to a parliamentary question by Member of Parliament for Sengkang Group Representation Constituency (GRC) He Ting Ru, who had asked about the Ministry of Education's (MOE) policies and guidelines on students with gender dysphoria, whether they are being reviewed and the level of autonomy schools have over these policies. 
Ms He also asked whether MOE would consider presenting a public report on these issues to Parliament regularly, but Mr Wong said that family members, especially the parents, of students with gender dysphoria are usually very uncomfortable with a public airing of their situations. 
He added that the ministry will strive to provide a supportive environment in schools to support its students holistically. 
Last month, a transgender student's Reddit post went viral after she alleged that MOE had prevented her from obtaining a doctor's referral letter to begin hormone replacement therapy.
The treatment is recommended for individuals diagnosed with gender dysphoria, which refers to the psychological discomfort or distress experienced by an individual who believes there is a mismatch between his or her sex and his or her gender identity. 
The student also told TODAY that when her parents informed her school that they approved of the treatment, she was threatened with expulsion should any physiological changes take place that prevent her from wearing the uniform for boys. 
Despite the school knowing about the diagnosis, it later took issue with the length of her hair and asked for it to be cut, she added. 
The doctor whom the student consults is a psychiatrist from the Institute of Mental Health (IMH), which is overseen by the Ministry of Health (MOH).
On Jan 14, MOE issued a statement denying that it had interfered with the student's decision and said that it is "not in a position to interfere with any medical treatment". 
A week later, the ministry along with the IMH made clear that the final medical treatment decisions involving the use of hormonal therapy rest with clinicians and their patients.
On Monday, Mr Wong reiterated the ministry's stance and said that such medical decisions are beyond the purview of MOE or any educational institution. 
Instead, he said that MOE's focus is on the school environment and the students involved and that it has a duty of care to every student, regardless of their background and circumstances. 
"For students with gender dysphoria, our main focus is continuing to provide them with a conducive learning environment and to support their overall well-being. Recognising that the issues are complex, and that there are diverse opinions amongst students and their parents, we strive to deal with these situations sensitively and with compassion," said Mr Wong. 
He also added that the situation of each student with gender dysphoria is unique and should be dealt with individually. Schools will work closely with medical professionals, the students themselves and their parents in coming up with alternative arrangements. 
"Our guiding principles are to treat these students with dignity and respect, and to provide as much support as we can to help them," he said. 
Mr Wong added that issues of gender identity have become "bitterly contested sources of division in the culture wars in some Western societies", and that Singapore should not allow such divisions to occur. 
Last week, more than 300 teachers, counsellors and social workers signed a petition calling on MOE to implement a clear policy to support transgender students.
They urged the ministry to prohibit schools from condemning the expressed gender of students and obstructing them from taking steps towards transitioning their gender, among others.