Public raises concerns over health impact of 5G networks; Govt tracking developments
SINGAPORE — The public has voiced concerns about the health impact of the Government's plan to roll out fifth-generation (5G) mobile networks, with some urging the authorities to scrap the move or halt it until more extensive tests are done.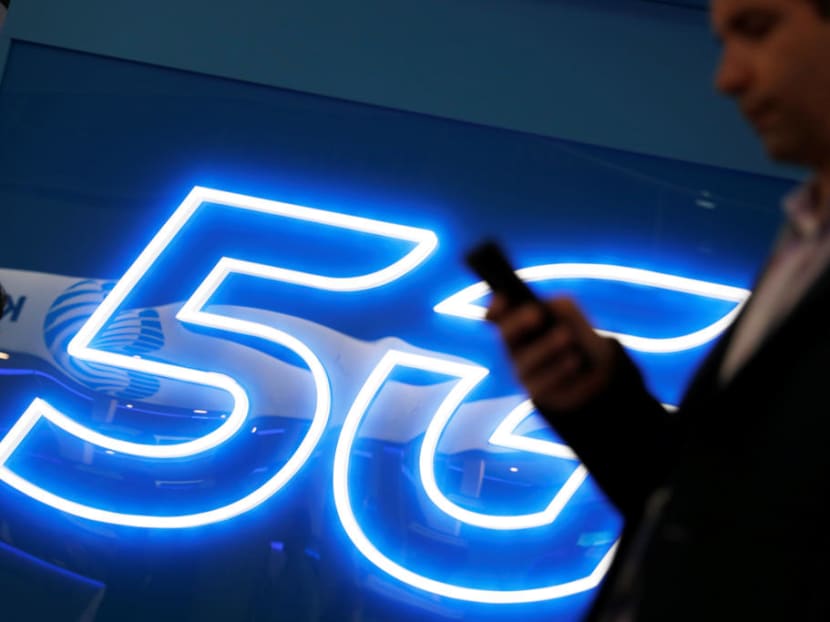 SINGAPORE — The public has voiced concerns about the health impact of the Government's plan to roll out fifth-generation (5G) mobile networks, with some urging the authorities to scrap the move or halt it until more extensive tests are done.
The Info-communications Media Development Authority (IMDA), however, has said that the ambient level of radiofrequency radiation in Singapore is "very low" and typically below international guidelines.
The World Health Organisation has also found "no convincing scientific evidence of adverse health effects from very low radiofrequency exposures to populations or individuals", the IMDA noted.
"IMDA requires mobile network operators to ensure that their equipment operate within stipulated power-transmission limits and will ensure that, with 5G, radiofrequency emissions from mobile equipment will remain within safe limits for consumers," it said in a statement to TODAY.
Twenty-four of the 62 responses garnered by the IMDA's latest public consultation exercise were from people worried about the health risks of 5G networks. The authorities began accepting views from the public on May 7 as part of its second feedback round on the roll-out of 5G networks, which closed last Tuesday.
The IMDA published the views — which included those from mobile network operators, industry associations, and network and equipment vendors — on its website on Monday (July 15) evening.
The concerns in Singapore over radiation exposure from 5G mobile antennae and base stations follow Brussels' move in April to put the brakes on its 5G plans owing to health fears. That same month, Switzerland said it would introduce a monitoring system to soothe public concerns over 5G mobile frequency emissions.
Protests and petitions against 5G networks have also been reported in places such as New Zealand, Switzerland and the United States.
In Singapore, members of the public echoed similar concerns.
One respondent, who was identified only as Alissa, said further research should be done "before we subject our families to unsafe levels of radiation, which has long-term health implications".
"There are not enough studies yet to suggest it's safe, and I urgently ask you to reconsider and not use our families as test subjects," the respondent wrote.
This concern was repeated by others who urged the authorities to stall their 5G plans until extensive tests are done. The Government has proposed to deploy, for a start, at least two nationwide 5G networks from next year.
Signals that ride on radio waves, which are part of the electromagnetic spectrum, underpin 5G networks, and there are concerns that exposure to electromagnetic radiation could harm human health.
In a joint submission, Dr Timothy Ng and Mr Henry Yue, who said they were "concerned citizens and not experts in the field", suggested that operators follow a "consultative roll-out approach with the authorities" in which network cells are located away from schools to minimise radiation exposure to children.
They also suggested modelling radiation hot spots based on existing and anticipated radiofrequency networks, so that regulators can track radiation levels on a continuing basis.
Mr Seah Guan Hai asked if the IMDA and the Ministry of Health could declare 5G frequencies and intensity levels were safe for human health.
He also asked the authorities to consider suggestions raised by more than 200 scientists who appealed to the United Nations (UN), World Health Organisation (WHO), the UN Environment Programme and UN member states to protect the general public from non-ionising electromagnetic radiation.
Their suggestions included informing the public about the potential health risks from electromagnetic radiation and teaching them mitigation strategies, and establishing radiation-free areas.
Others called for Singapore's plan to be cancelled altogether. Ms Melanie Kao said: "The risks of 5G are too high. I am extremely concerned about the potential danger of 5G to the youngest generations — young children."
THE GOVERNMENT'S RESPONSE
Responding to the feedback, the IMDA said the ambient level of radiofrequency radiation in Singapore is "very low".
It is "typically below 0.7 per cent of… International Commission on Non-Ionising Radiation Protection (ICNIRP) guidelines".
The ICNIRP is an independent international body providing scientific advice and guidance on the health and environmental effects of non-ionising radiation. The radiation emanating from mobile networks is non-ionising: In other words, it is not strong enough to damage human DNA, but exposure to intense amounts of it may result in tissue damage even though this is rare.
"With 5G services, Singapore will continue to take guidance from ICNIRP guidelines," IMDA said. "IMDA and the National Environment Agency will continue to closely monitor developments and consult health experts, as appropriate."
SINGTEL, NETLINK TRUST AND INDUSTRY GROUP WANT SINGLE NETWORK
Away from health concerns, Singapore's largest telco Singtel, fibre-network operator NetLink Trust, and industry group, the Association of Telecommunication Industry of Singapore (Atis), have asked the IMDA to consider a single network to be shared by all operators in the initial years of deployment, instead of at least two networks at the outset.
IMDA has proposed having at least two networks to "facilitate sustainable competition".
The 3.5 gigahertz (GHz) electromagnetic band is key to providing 5G coverage across a wide area. IMDA plans to roll out two spectrum packages: A 100 megahertz (MHz) lot of 3.5GHz airwaves, and a 50 MHz lot.
But in its submission, Singtel said a two-network framework with the proposed spectrum allocation would result in "two sub-optimal 5G networks that are not considerably superior to 4G (fourth-generation networks)".
The telco suggested IMDA consider rolling out the two networks in phases by allocating "more spectrum to the first network, and staggering the deployment of the second network, which can commence when more 3.5 GHz spectrum becomes available".
NetLink Trust, meanwhile, said a single wholesale network would ensure a "cost-effective and efficient regulatory framework", and address the risk of a lack of commercial incentive by mobile network operators to invest in rolling out 5G networks quickly, resulting in inadequate or slow deployment.
A single network, the company said, avoids inefficient and costly duplication of fibre-network infrastructure nationwide.
Atis noted that most telcos were still recovering the returns from their investment in 4G networks, and the business case for 5G was still unclear. "Therefore, it may be prudent to have one nationwide network as a start," the association said.
Yet other respondents, such as M1, StarHub and Circles.Life, supported having two 5G networks from the outset.
In a statement, StarHub said: "A strategy of two independent 5G networks will serve Singapore better, to allow for competition, innovation and service resilience."
IMDA is expected to release its decision on the consultation, and kick-start the process to assign 5G spectrum through a "call for proposal" regulatory process, by year's end. The call will be open only to mobile network operators, whose proposals will be evaluated on criteria such as their financial capabilities and quality of network design.
There are four such eligible operators here now: Singtel, StarHub, M1 and TPG.
IMDA said it would issue its decision on the spectrum allocation in the first half of next year.
5G networks are touted as the next big leap in mobile and wireless communications, with mobile broadband speeds 20 times higher than the current 4G network's theoretical peak speed.
When fully operational, 5G networks will turn new technologies, such as autonomous vehicles and cloud gaming, into reality. They could also open up the so-called Internet of Things, where many devices — such as robots, cars and fridges — are connected. These ultra-fast networks are also seen as a vital cog in the push to develop smart cities.