A serving of duck rice, and compassion on the side
SINGAPORE — While serving up plates of steaming duck rice at Kim San Leng Food Centre in Bishan, the hawkers and helpers of House of Braised Duck would inevitably notice something unusual.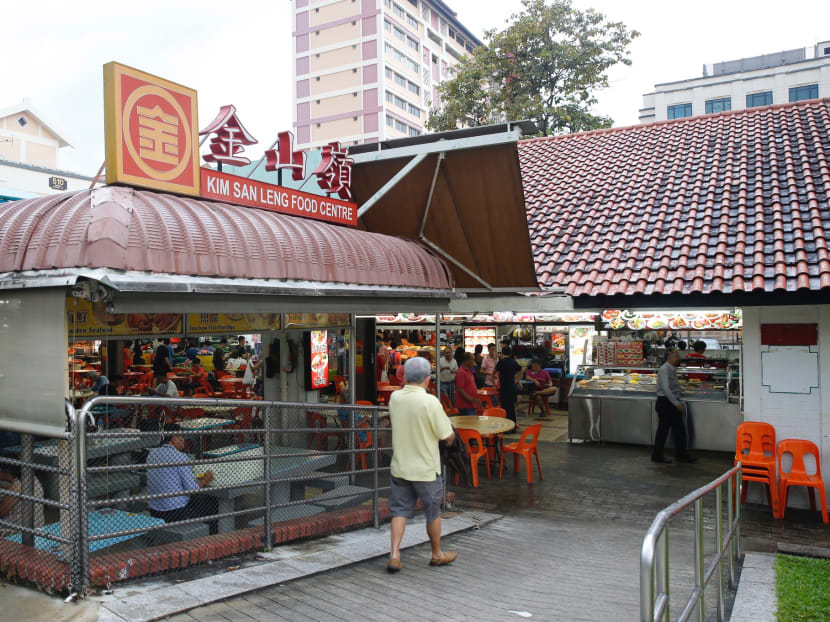 SINGAPORE — While serving up plates of steaming duck rice at Kim San Leng Food Centre in Bishan, the hawkers and helpers of House of Braised Duck would inevitably notice something unusual.
Every day without fail, a woman in her 60s would order from their stall not once, but "two or three times in a few hours". In between, she would wander about the neighbourhood. It was only later that they found out she has dementia.
That was when the crew decided to pay extra care in looking out for her, even offering her free meals. Stallholder Lee Chin Chong, 32, said in Mandarin: "For our elderly customers, we always see what we can do to help." 
On Saturday (Oct 7), Kim San Leng Food Centre became the first-ever kopitiam (coffee shop) to have trained employees able to manage customers with dementia. Launched in conjunction with the Bishan East-Thomson constituency, and supported by its Citizens' Consultative Committee, it builds on the Forget-Us-Not campaign started by philanthropic organisation Lien Foundation and Khoo Teck Puat Hospital, to create a dementia-friendly community. 
This time, it is extended to this circle of stallholders who are trained to spot and respond to those with the condition. Sufferers are typically unable to express their needs, have memory loss — which affects their ability to name common everyday items — and other behavioural quirks.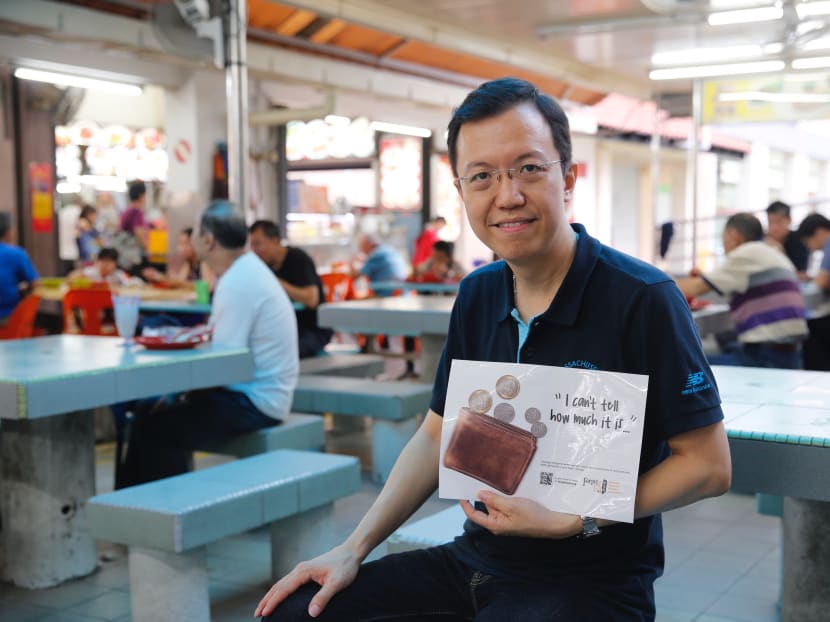 Campaign administrator Ivan Loh, 43, said that as part of the training, hawkers were taught to take note of key signs: Customers trying to order a dish that is not on the stall's menu, repeatedly ordering the same thing, claiming that their order is wrong when it is being correctly served to them, or having trouble trying to articulate or decide their orders.
VISUAL CUES
What hawkers can do is to explain that the food item is not available or show the customer pictures of the menu because visual cues, rather than verbal ones often help those with dementia. They can also offer these customers a seat to help them wait, and calm down those who are confused, or show them the order by writing it on paper.
"(Hawkers should) avoid showing signs of impatience, or raise their voice… Don't rush them and give them time," Mr Loh said. "Some of those in the 'frontline' might initially see (these dementia patients) as a nuisance, or difficult customers… so we're aiming to bring the right understanding to them."
He pointed out that eateries such as coffee shops act as a "daily touch-point" for residents and elders, and the hawkers know their customers' routines. "They are in a good position to see if there's a change in behaviour, and have more empathy towards them," he said. 
The 60-seater coffee shop, which has 12 stalls, is displaying specially designed decals that show the symptoms of dementia. For instance, it shows how a person with dementia might ask for tomato ketchup for a breakfast set of kaya and toast instead of the right condiment.  
To date, 15 hawkers at the food centre have been trained. 
Mr Gabriel Lim, programme director of Lien Foundation, told TODAY that it hopes to reach out to at least three major coffee shops or foodcourt chains in the next one year.
In 2015, one in eight Singaporeans was aged 65 and above, and the proportion is set to become one in four by 2030. With a rapidly ageing population, the number of seniors with dementia is expected climb. 
SUPPORT FROM BUSINESSES
During the training session on Friday conducted by Mr Loh at the coffee shop, hawkers who spoke to TODAY said that they have come across customers showing dementia symptoms, such as a man who repeatedly ordered a cup of coffee every hour because he had forgotten that he had already done so. 
However, Mr Chan Jun Jie, 19, who works at a stall there selling steamed buns, said that while the crew sometimes sees older customers who forget their orders, it can be hard to always keep track of such at-risk seniors given the daily rush.  
Since the Forget-Us-Not initiative was launched in early 2016, close to 19,000 people and 86 partner organisations have been trained to support dementia patients. They include businesses such as Sheng Siong Supermarket, McDonald's, DBS Bank/POSB Bank, Maybank and transport operators SBS Transit, SMRT, Go-Ahead and Tower Transit.
Lien Foundation said that it has received strong support especially from the finance, transport and the security industries.
These efforts complement what the Ministry of Health (MOH) is doing to build dementia-friendly communities where, in a neighbourhood, residents, grassroots leaders, businesses and other members are aware of dementia and are trained to serve as "lookouts" to help dementia patients and their caregivers.
Mr Lim said: "The Forget-Us-Not initiative goes beyond neighbourhoods, and is broad-based in its outreach across sectors (including retail, food and beverage). We also target corporate organisations, especially those with islandwide networks."
He said that the focus is more to train as many people as possible. "(This is) so that everyone can play a role in creating a dementia-friendly Singapore, whether they are students, retirees, or people in the service frontline like stallholders, bank-tellers or cashiers. We are ready to customise our training and communications to suit the needs of our trainees and their organisations." 
Lien Foundation will also conduct training "onsite" and not just in classrooms, as it did at the Bishan coffee shop.
Mr Lim added: "Unlike some operators who charge for the placement of any ads or visuals in their premises, Kim San Leng Food Centre let us place the decals with no strings attached. We're very encouraged by how businesses and various segments of society are giving their support so generously."