Singapore aims to cut daily waste sent to landfill by 30% by 2030 to extend Semakau's lifespan
SINGAPORE — With the Semakau Landfill set to run out of space by 2035, the Ministry of the Environment and Water Resources (MEWR) has set a new waste reduction target to extend Semakau's lifespan.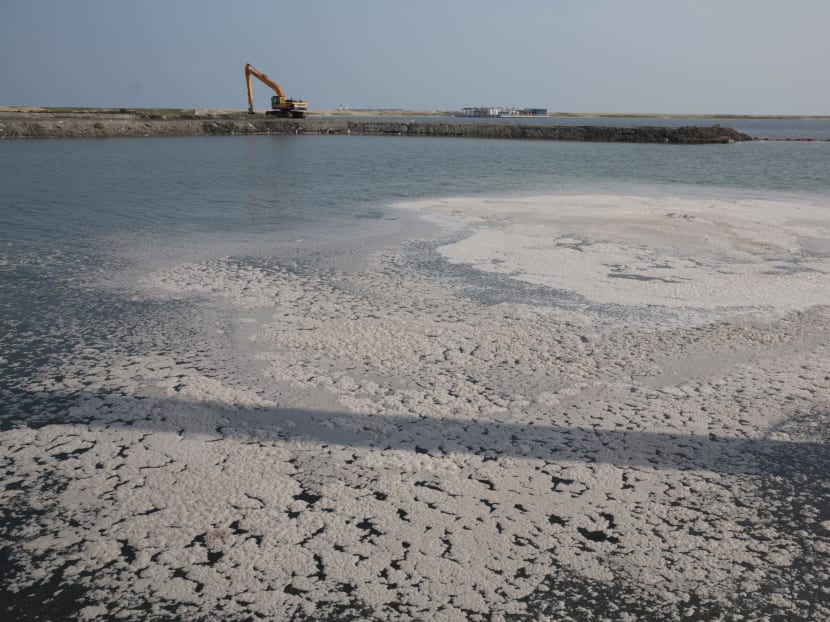 SINGAPORE — With the Semakau Landfill set to run out of space by 2035, the Ministry of the Environment and Water Resources (MEWR) has set a new waste reduction target to extend its lifespan.
The Zero Waste Masterplan launched on Friday (Aug 30) aims to reduce the waste sent to the landfill each day by 30 per cent by 2030.
It also outlines plans to achieve a 70 per cent overall recycling rate by 2030.
The masterplan maps out Singapore's key strategies to build a sustainable, resource-efficient and climate-resilient nation. 
This includes adopting a circular economy approach to waste and resource management practices, and shifting towards more sustainable production and consumption. A circular economy is one which maximises the value of resources by keeping them in use for as long as possible.
Here is a look at some of the steps laid out in the masterplan:
EXTENDING SEMAKAU'S LIFESPAN
The amount of waste disposed in Singapore has increased seven-fold in the last 40 years, MEWR said.
According to the masterplan, at current waste disposal rates, Singapore would need to build a new incineration plant every seven to 10 years. By 2035, the ash generated from incineration may have nowhere to go as Singapore's only landfill, Semakau Landfill, is projected to run out of space by then. 
To reach the target of reducing the waste sent to the landfill each day by 30 per cent by 2030, it would mean having to cut down from 0.36kg per capita in 2018 to 0.25kg per capita in 2030.
Today, each person disposes of 800g of waste per day, the masterplan notes. To achieve this waste-to-landfill reduction target of 30 per cent, each person needs to reduce the total amount of waste they dispose of per day to 640g by 2030. 
This adds up to a reduction of about 30 bananas or 15 glass bottles per month. 
IMPROVING RECYCLING RATES
MEWR unveiled a new design for the blue recycling bins that are located in housing estates, as part of its plan to achieve a 70 per cent overall recycling rate by 2030. 
Since 2012, 60 per cent of waste is recycled in Singapore. However, this is in large part due to the high recycling rates for non-domestic waste, such as that produced on construction sites. The masterplan reported that close to all of the waste produced during construction and development is recycled. 
Meanwhile, last year only 22 per cent of Singapore's domestic waste — waste from households and small businesses — was recycled. 
The new recycling labels will convey more explicitly what can and cannot be placed in the bins. For example, the labels will make clear that paper, metal, plastic and glass products are permitted, while styrofoam, food-stained items and bulky items are not.
Banners stating "No Food. No Liquids." will also be placed in prominent positions to remind the public to keep the bins free from food and liquid waste. 
Currently, about 40 per cent of what is thrown into the blue recycling bins is contaminated. This includes items that cannot be recycled — such as toys, clothes and shoes — and contaminated recyclables like plastic containers that still contain remnants of food or liquid. 
The labels will be progressively rolled out and all blue bins are expected to have them by the middle of next year.
Get TODAY's headlines delivered to your mobile device! Join our Telegram channel here: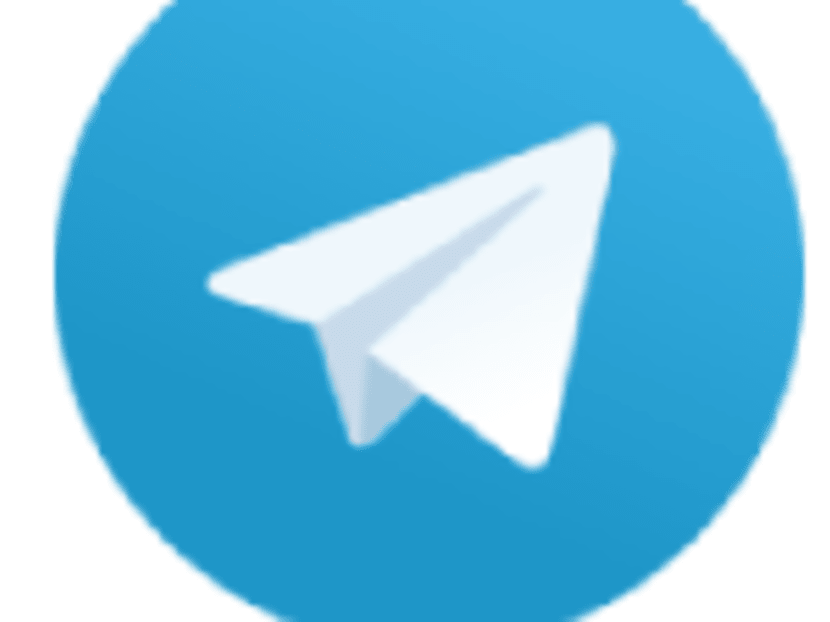 MEWR also announced that all recycling trucks in Singapore will be refreshed with a new and identical design. The trucks, which have been painted blue since August, will help the public to readily identify and differentiate them from the waste collection vehicles.
To accompany this, MEWR and the National Environment Agency (NEA) will also focus on improving the public's knowledge on how to recycle properly. In 2019, they launched the #RecycleRight campaign as part of efforts to push Singapore towards a zero-waste future. 
Meanwhile, NEA is exploring a plan to establish local e-waste recycling facilities for large household appliances, household batteries and lamps. 
BETTER MANAGEMENT OF WASTE
Ultimately, achieving the waste reduction target will require the successful implementation of the various measures outlined in the masterplan, MEWR said, including those to better manage food waste, electronic waste and packaging waste, including plastics.
These waste streams will be regulated under the Resource Sustainability Bill, which will be debated in Parliament next week. 
If passed, the new laws will set the following targets:
Mandatory packaging reporting by 2020

Extended producer responsibility for electronic waste by 2021

Mandatory food waste segregation treatment by 2024

Extended producer responsibility for packaging, including plastics, before 2025 
Details of these measures were announced earlier by Senior Minister of State for the Environment and Water Resources Amy Khor in March. 
Here is a summary of the key initiatives under the proposed laws:
Food waste
From 2024, sizeable food-waste generators — including large hotels and malls, as well as industrial developments housing food manufacturers, caterers and food-storage warehouses — will have to segregate such waste for treatment on or off site.

The Government is also working with large public-sector buildings that generate considerable amounts of food waste to take the lead in segregating the waste from 2021. 

From 2021, developers of new premises that are expected to be large food-waste generators will also have to set aside space for food-waste treatment systems and treat such waste on site from 2024.
Electronic waste
From 2021, producers of electronic waste will have to be responsible for the end-of-life treatment of their products. This means that they will have to collect and ensure that the products are recycled by licensed companies.

Producers of consumer electronic products — such as laptops, mobile phones and household appliances — have to join a Producer Responsibility Scheme (PRS).

Under the scheme, the operator of the PRS, appointed by the NEA, will have to develop and implement a collection and recycling system for consumer electronic waste. 

This includes scheduling collection drives, providing e-waste bins, transporting the e-waste to licensed recyclers, and reporting the tonnage of e-waste collected and recycled to the NEA.

Large retailers with sales areas of over 300sqm for such consumer equipment will have to set up in-store e-waste collection points for information and communications technology equipment, lamps and batteries. They also have to ensure licensed e-waste recyclers or collectors treat the e-waste properly.

As for commercial and industrial electrical and electronic equipment, such as data servers and solar panels, producers will have to take back equipment that have reached the end of their lifespans for free, at their clients' request.
Packaging waste
Producers of packaging and packaged products, such as supermarkets, brand owners, manufacturers and importers, will have to collect data and report to the NEA from 2021 on the types and amount of packaging they introduce to the market.

They will also have to set out and report their plans to reduce the amount of packaging which will end up as waste.

For a start, the rule will apply only to firms with an annual turnover exceeding S$10 million.

They will have to register with the NEA when the framework is rolled out in 2020 and submit their first reports from 2021.
RESEARCH AND DEVELOPMENT 
The ministry has ramped up investments in research and development to tackle the mounting problems of climate change and mounting waste. 
Since 2017, S$45 million has been invested in the Closing the Waste Loop initiative. To date, this programme has funded eight projects worth almost S$20 million.
Among these projects are initiatives to help recycle packaging waste — specifically plastic-embedded multilayer films, such as those used to carry potato chips — and research into converting debris and waste from the Semakau Landfill into useful materials.
An additional S$25 million has gone into the Waste-to-Energy programme, which aims to build Singapore's capabilities in energy and value recovery from waste. The programme was launched in 2014.