Singapore is best in Asia for quality of living, personal safety: Survey
SINGAPORE — Singapore continued to offer the best quality of life in Asia, an annual survey by consulting firm Mercer found, but worldwide, it was still ranked at 25th. It was also ranked highest for personal safety in Asia.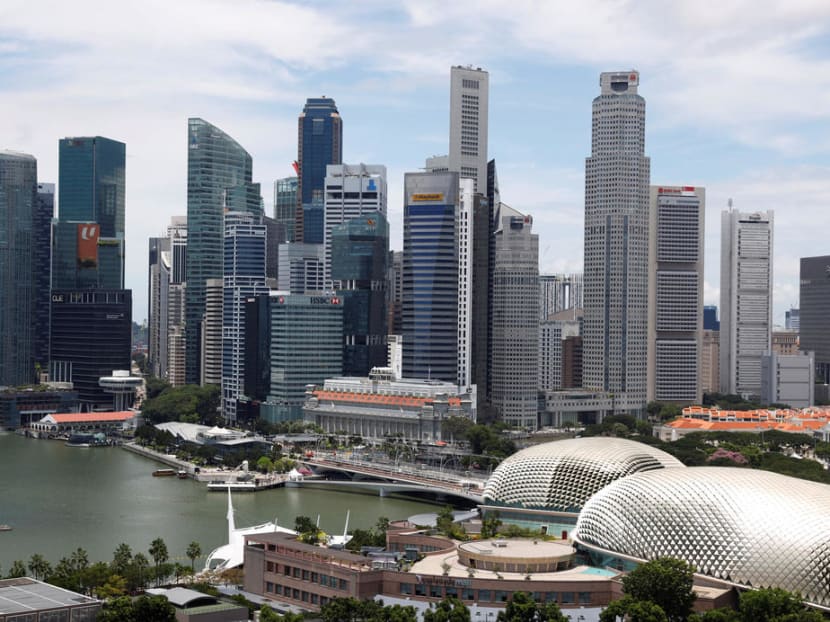 SINGAPORE — Singapore continues to offer the best quality of life in Asia, an annual survey by consulting firm Mercer has found, but worldwide, it is still ranked at 25th. It also ranks highest for personal safety.
The 21st edition of the survey, released on Wednesday (March 13), evaluated 231 cities globally between September and November last year — based on 39 factors that included political stability, healthcare, education, crime, recreation and transport.
Apart from helping companies to determine fair compensation for their employees when placing them on international assignments, the survey also helps global leaders assess factors that could improve their cities' quality-of-living rankings.
Mr Mario Ferraro, who leads Mercer's global mobility practice for Africa, Asia, Middle East and Turkey, said that Singapore is continuously improving the standard of living of its residents with "greater connectivity and sustainability of resources".
He added that "huge forward-thinking policies" have allowed the nation to develop its economy and infrastructure.
These, he noted, have not only brought benefits to Singaporeans, but also made the city "Asia's most attractive destination" for foreign talent.
"Considering its relatively small geographic footprint and the scarcity in resources, Singapore has had to think differently to remain competitive against neighbouring emerging markets," Mr Ferraro said.
In Asia, Tokyo (49th in global ranking) and Kobe (49th) of Japan tie for second place for the highest quality of living, and another Japanese city, Yokohama (55th), is in third. Malaysian capital Kuala Lumpur (85th) maintains its 10th place in Asia.
Globally, the Austrian capital of Vienna tops the ranking for the 10th year running, with Zurich, Switzerland following closely behind. In joint third place are Auckland (New Zealand), Munich (Germany) and Vancouver (Canada), which is also the highest-ranking city in North America for the last decade.
SAFEST IN ASIA
In terms of personal safety, Singapore is tops in Asia, while Phnom Penh in Cambodia is lowest.
Mercer noted that safety continues to be an issue in the central Asian cities of Almaty in Kazakhstan, Tashkent in Uzbekistan, Ashgabat in Turkmenistan, Dushanbe in Tajikistan and Bishkek in Kyrgyzstan.
Read also
In southern Asia, Chennai in India was found to be the region's safest city, with Karachi in Pakistan the least safe.
Australia's major cities all rank within the top 50 for safety, with Auckland and Wellington in New Zealand topping the safety ranking for Oceania in joint ninth place.
The safest city globally is Luxembourg. The second spot is jointly held by the Swiss cities of Basel, Zurich and Bern, as well as Finland's Helsinki.
The least safe city globally in Mercer's ranking is Bangui in the Central African Republic.
IN SINGAPORE'S FAVOUR: HOUSING AND GOOD SANITATION
Mr Khoo Teng Chye, executive director of the Centre for Liveable Cities (CLC), said that there were three initiatives which made a difference in Singapore's living standard.
The first was a structured housing policy, which he said ensured everyone had a home in Singapore.
The second was being a clean city with adequate sewage and waste removal infrastructure.
The final initiative, Mr Khoo said, was the Government's goal to build a Green Singapore.
"A clean and green city has often been used by Singapore authorities to promote and define the city as one of their highest achievements," he said.
"While infrastructure, safety and provision of goods and services are all considered as basic needs for Singapore, they are not the core elements that form the backbone of Singapore's success."
Mr Khoo noted that having adequate resources will continue to be a main priority for the authorities in the next 20 years.
"Should Singapore want to remain competitive, it will need to grow both its economy and its population."
He added that the CLC is conducting several research initiatives and launching innovations to make sure that the city can "continue to foster a high living standard for its residents".
Furthermore, a key objective is to make Singapore a city that is "nature-friendly" through various initiatives such as clean transportation and clean energy.
"Singapore aims to be aligned with nature, as well as to be sustainable in the long term," he said.