Singapore rises 2 spots to 11th in ranking of world's best cities, boosted by mass transit system, port
SINGAPORE — Singapore rose two spots to 11th in a ranking of the world's best cities for 2020, scoring in the top three in the new category of transport due to its highly rated mass transit systems and port.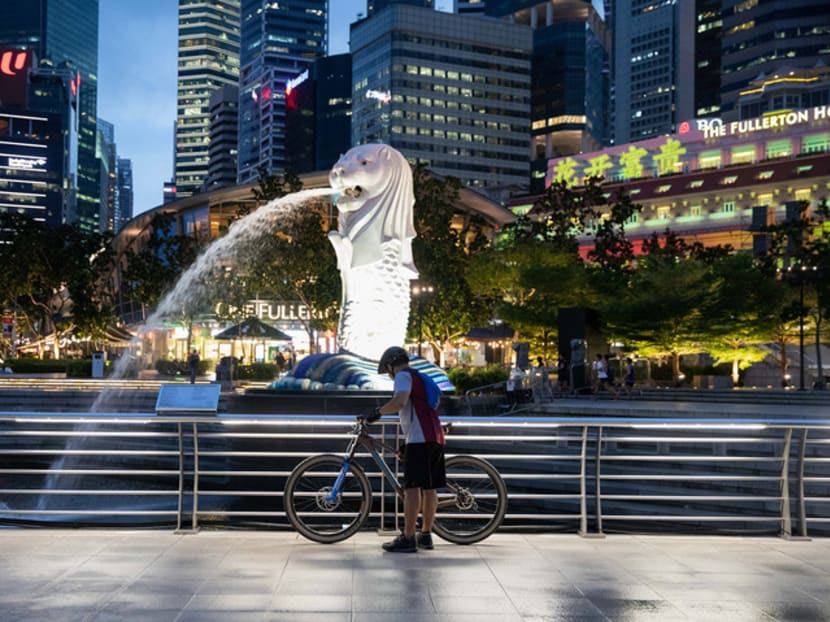 Singapore ranked 11th in an annual ranking of the world's best cities in 2020, up from 13th in 2019
The ranking by Schroders looks at economic dynamism, innovation, environmental policies and transport
Singapore has the world's best seaport and third best transport system, Schroders said
But it could do better for the environment, placing 26th out of 30 on well-being factors
SINGAPORE — Singapore rose two spots to 11th in a ranking of the world's best cities for 2020, scoring in the top three in the new category of transport due to its highly rated mass transit systems and port.
It was third in the Asia Pacific, behind Hong Kong and Melbourne, in the Schroders Global Cities Index released on Thursday (March 11) by the international investment management firm. Hong Kong fell three places in the global ranking from third in 2019 to sixth.
The overall top-ranked city is London, up from second spot in 2019 thanks in part to its response to climate change, and despite uncertainty over Brexit. Los Angeles plummeted from top spot in 2019 to 14th due to its lack of mass transit systems.
The Schroders ranking identifies cities with a combination of economic dynamism, excellent universities, forward-thinking environmental policies and excellent transport infrastructure, which was a new category in the latest ranking.
Among other uses, the ranking helps establish which cities offer the most promising real estate opportunities for international investors.
Singapore was marked down in the environment category of the index. It placed 23rd out of the top 30 global cities, though it fared better than Hong Kong (25th).
Mr Hugo Machin, Schroders's portfolio manager and co-head of global cities, said: "Our data shows that only (the) environmental score is low compared to other top cities, a combination of being in a very hot latitude holds (it) back.
"But that is compensated by forward-thinking environmental policy to make the city more sustainable in terms of its basic needs such as water."
The annual score card measures economic, environmental and innovation factors in 900 cities each year, introducing the transport category for the first time in its 2020 rankings.
For the environmental category, researchers measured Singapore's geophysical risks, its environmental policies and environmental well-being. It fared poorly on well-being factors (26th out of the top 30 cities), based on how clean and reliable the city's water supply, energy sources and transportation were.
It was Singapore's transportation systems that pushed it up the rankings, with its seaport graded by Schroders as the best in the world.
Giving a breakdown, the report said that in this new category for 2020, Singapore achieved ninth place for its road, 14th place for trains, 20th for buses and 24th for the airport.
Proprietary research was used to analyse modes of transport in different cities such as walk times to bus and train stops, journey times on roads, and passenger and freight volume through ports and airports, Schroders said.
Evaluating each city's transportation system gives a better understanding of how efficient the city is overall, and an efficient transport network is also "now seen as essential in supporting social mobility", it added.
Mr Machin said: "Singapore is small by landmass and very efficient, hence the good transport score. Also, (regarding) traffic data, it scores well given the management of cars on the road, unlike Los Angeles.
"The airport data... shows how well-connected Singapore is compared to top international rivals in the region."
In terms of the economy in 2020, Singapore is in 18th place compared with the top 30 cities. Researchers had looked at factors such as the size of the population, as well as household incomes, retail sales and the gross domestic product of the nation.
Most economies around the world were battered by the effects of Covid-19.
Singapore experienced its worst recession since its independence in 2020 due to the pandemic. Its economy shrank by 5.8 per cent year-on-year, while household incomes from work shrank by 2.5 per cent.
For innovation, Schroders measured the quality of educational institutions and the numbers of skilled resident graduates entering the workforce.
On this, Singapore ranked eighth in the world, behind London, Boston, New York, Hong Kong, Paris, Los Angeles and Beijing.