Singapore youth: Apathetic no more
It was not too long ago when Singapore youths had to constantly fend off the label of being apathetic. Back then, we were accused of being fixated on the paper chase and material comforts, being out of touch with politics and oblivious to the plight of others.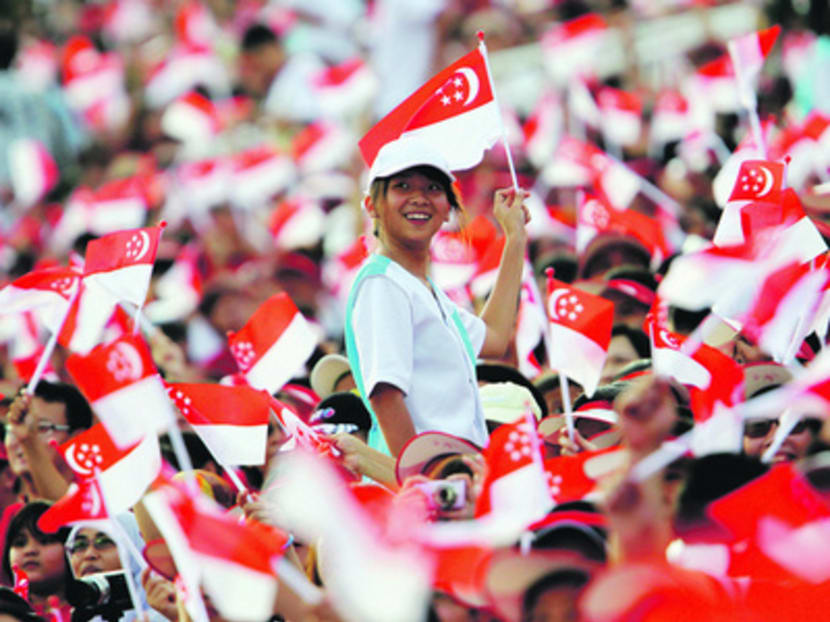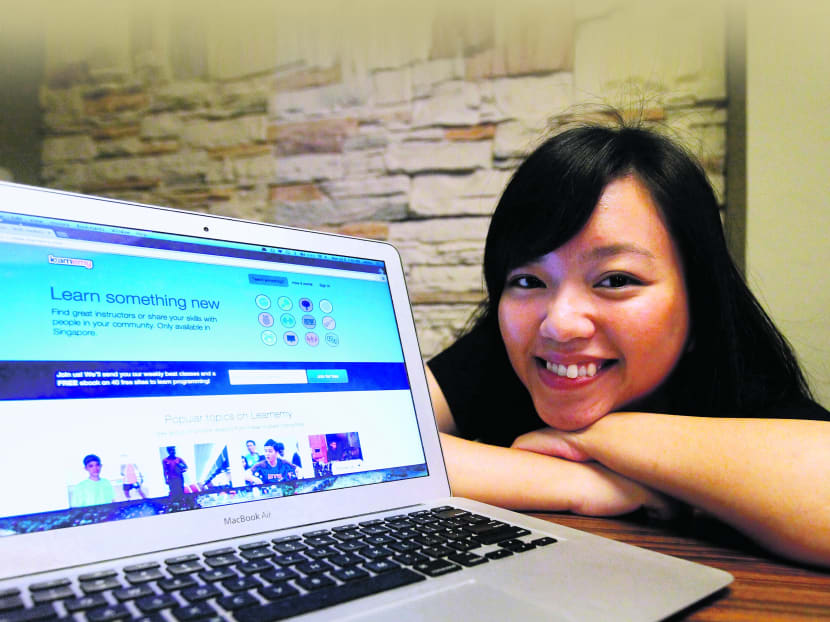 It was not too long ago when Singapore youths had to constantly fend off the label of being apathetic. Back then, we were accused of being fixated on the paper chase and material comforts, being out of touch with politics and oblivious to the plight of others.
It even got to a point where the then-Prime Minister had to address the issue at a national forum — in his most important political speech of the year, no less. At the 2002 National Day Rally, Mr Goh Chok Tong challenged the youth to show that they have the same never-say-die, can-do spirit as the pioneer generation: "Has the younger generation of Singaporeans gone soft? Look yourself in the mirror and ask: Am I a stayer or a quitter? Am I a fair-weather Singaporean or an all-weather Singaporean?"
Those words — and labels — stuck. But today's youth has risen to the challenge, aided in no small part by the medium that they grew up with — the much-maligned Internet.
In our National Day Special this year, TODAY profiles 10 youths who have never known life without the Internet (the true-blue digital natives, if you will) and are harnessing the power of the Web and social media to make a difference — not your typical "keyboard warriors".
COMETH THE HOUR
Take haze-hero Jeremy Chua, for example. After witnessing how many people were complaining about the smog and the authorities' response — though few were doing anything about the situation — the 25-year-old school-dropout-turned-scholar sprang into action.
He started a Facebook page calling for people to donate their excess masks and mobilised hundreds of volunteers to distribute masks to the needy. Soon enough, like-minded people joined his cause and the team tapped online platforms to channel manpower and resources to, for example, estates with a large proportion of elderly. A Google document was also set up for volunteers and donors to list the ways they can contribute, such as cash or mask donations, or air-conditioned rooms for others to sleep in.
Then, there is Youth for Ecology — a group of youths who were stirred into action by the debate over the White Paper on Population. Ms Huang Xinyuan and Mr Eric Bea, both 19, saw how little was said about the environmental impact of the projected population growth — save for a speech by Nominated Member of Parliament Faizah Jamal in Parliament.
Despite their lack of expertise in environmental science, they started a youth group advocating environmental issues. Armed with passion and tech-savvy, the group has held dialogues with their peers and is putting together a paper based on the views shared, to be published this month.
It is also working with Fyllum — a social enterprise which promotes bio-diversification of the ecology through youth-initiated projects — to launch a publicity campaign featuring a video of prominent environmentalists in Singapore.
PASSION, PERSEVERANCE — AND A HUGE DOSE OF OPTIMISM
As these youths show, passion and a surfeit of optimism are the basic ingredients to make a difference to others' lives — along with perseverance.
In March last year, Youth Without Borders co-founders Joseph Tay and Kenneth Yong, both 24, set out to complete 50 social projects by 2015 — to coincide with Singapore's 50th birthday.
Since then, they've only put two in place, including an ongoing project to bring joy to the residents of the Lee Ah Mooi Old Age Home with the help of volunteers who signed up via Facebook. Along the way, they have been "scolded many times ... because we were amateurish, too upfront, too direct, (and had) no protocols", in their own words.
But they are undeterred and they've since garnered praise from the nursing home's manager — along with hundreds of likes on the project's Facebook page.
For the youths, they have come to realise that, as they seek to make an impact on others, they are often the beneficiaries themselves.
Along with two friends, photographer Bernice Wong, 24, has been documenting the lives of Bangladeshi workers here through a website since last year, to debunk the stereotypes and anti-foreigner sentiments. She had volunteered at a soup kitchen in Little India and wanted to do more.
"I was once ignorant about them too, until I started volunteering, and I realised that, just like us, they have families — they are fathers, brothers and sons," she says.
WHEN IDEALISM MEETS INTERNET
And to debunk the myth that youths are only interested in cars, condominiums, cash, credit cards and country club memberships, there are those like Ms Delfina Utomo, 25.
She is the lead editor for Singapore's first live local music gig finder website, Bandwagon.sg. "My family was concerned, because after eight years of studying and two degrees, they wanted me to be holding perhaps a S$4,000-a-month job," says Ms Utomo, who holds a master's degree in journalism. "I may not get the best pay at Bandwagon.sg, but I'm passionate about what I do and, every day, I come to the office with new ideas."
For others, the Internet has, in fact, helped to make it less of a dilemma in having to choose between pursuing a passion and having a stable job that pays the bills.
Civil servant Kwok Jia Chuan and consultant Jeremy Au — who are both 25 — are the proud co-founders of Conjunct Consulting, which is touted as Asia's first pro-bono consulting firm for non-profit organisations and social enterprises.
Conjunct has a total of 200 volunteers. The 16 members on its executive committee are doing it pro-bono. The only person being paid is a part-time technical support staff member. Without a brick-and-mortar office and by using technology, Conjunct is able to operate at much lower costs compared to similar outfits in other countries, says Mr Au.
Like the other projects featured here, the Internet and social media have also helped Conjunct to reach out to people in a way that would have been impossible in the pre-Web days.
"There is a growing wave of empathy for the community, a growing sense that all of us have the ability to act and the capability to make a difference," says Mr Au, who attributes this in no small part to the digital revolution, which has allowed problems faced by some in Singapore to surface quickly. Singaporeans have many great ideas and lots of "pent-up energy" that need a constructive avenue, the co-founders say.
Perhaps the Singapore youth has all along been waiting for the right tool. Now that it has arrived, it is time to lay to rest the ghost of the Apathetic Singapore Youth, we'd say.
And while we are at it, the Internet deserves some credit too. For all the ease with which it has enabled people to share their ideas and opinions on how to make Singapore a better place, these youths remind us that, when it comes to making a difference, actions always speak louder than words.
Read more about the Singapore youths who have tapped on the Internet to make a difference: Youths Without Borders running high on passion: http://tdy.sg/1cirb1u Foreign workers 'are just like us': http://tdy.sg/1bgoFoI 'Growing wave of empathy' for the larger community: http://tdy.sg/11QxOl5 Not your typical misfit: http://tdy.sg/14qxjiF Jumping on the Bandwagon: http://tdy.sg/13SDk41 Bonding across the generational divide: http://tdy.sg/1cyLHKC Helping film-makers build a following: http://tdy.sg/15UxMf8 On a mission to ensure that 'no Singaporean gets left behind': http://tdy.sg/14r08v9 From tech noob to CEO of online marketplace: http://tdy.sg/17BrOeL Not too green to be greenies: http://tdy.sg/1cit529