Singaporeans in Melbourne say second lockdown was expected as complacency led to resurgence of cases
SINGAPORE — When the state of Victoria, Australia announced that residents would go into lockdown again starting from Thursday (July 9), many residents saw it coming, Singaporeans in the state capital Melbourne said.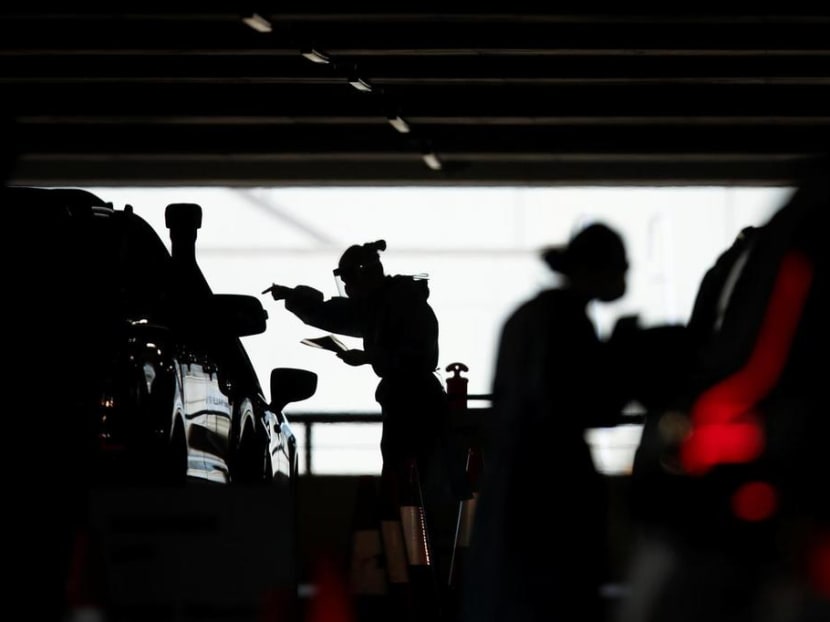 Singaporeans in Melbourne said they expected the second lockdown
They said city residents had become complacent after the first lockdown ended
They plan to stay put in Melbourne but stay in close touch with family back home
SINGAPORE — When the state of Victoria, Australia announced that residents would go into lockdown again starting from Thursday (July 9), many residents saw it coming, Singaporeans in the state capital Melbourne said.
The six Singaporeans who spoke to TODAY said that they knew the Victoria Government would have to reimpose strict restrictions on movement and activities in the city as the number of Covid-19 infections rose steadily in recent days, to a record daily high of 191 cases on Tuesday (July 7).
But they added that it was a necessary move that will remind the city's residents of the seriousness of the pandemic.
"With this second lockdown, the general sentiment is that Covid-19 is entrenched here for a while longer. This lockdown is a necessary step that has to be done so people will stay home more often," said Mr Joshua Gouw, a 32-year-old lawyer in Melbourne. He noticed that many of the city's residents had become complacent after the easing of the first lockdown.
The state of Victoria was already put on lockdown before, from March 30 to May 12. It then introduced a gradual easing of safety measures, much like what Singapore has done since the end of the circuit breaker.
In the first phase of the reopening, gatherings of up to five were allowed indoors and outdoor gatherings were capped at 10 people. Restaurants and cafes were later allowed to open for dine-in options on June 1.
But with the reimposition of a lockdown, which is expected to last six weeks, the five million residents of Melbourne can only leave their homes for these reasons:
 

Shopping for food and supplies

 

Medical care and caregiving

 

Exercise and recreation

 

Study and work, if unable to do it from home
Melbourne is not the only city to have to impose a second lockdown on its residents. Parts of Beijing went into lockdown again on June 15 to prevent a resurgence of cases linked to a market in the city, while Spain imposed a second lockdown in Galicia when 250 new Covid-19 cases were reported there on July 5.
Another Singaporean, 57-year-old school teacher Ms J Ng, noted that people in Melbourne started to let their guard down once restrictions began to ease, which could have contributed to the spike in the number of cases.
"Slowly you could open bars and restaurants, so people were complacent then and they thought that (Covid-19) was over," she said.
Ms Agnes Tan, a 40-year-old nurse, is terrified by the resurgence of cases, saying: "There's a certain fear of possibly dying."
"In the last couple of months, because I work in the emergency department, the numbers were a lot more significant and more people were coming in," she added. "Yet some are complacent. People are still out doing stuff, eating in restaurants and shopping in the city, like there's no pandemic happening."
For others, the resurgence of cases and the second lockdown mean a reduction in income.
Ms Sandra Yong, a 22-year old graduate student at the University of Melbourne, is among those whose finances have been affected as she works part-time in retail.
"I work part-time and retail is closed for a bit, it's very on and off, so my income is quite unstable," she said. "Being a graduate student who needs to do research, being unable to go back to a lab, do my research and write my thesis... I think that's really hard."
In the midst of the uncertainty, the six Singaporeans said they are turning to social groups for support and comfort.
Mr Charles Eng, a 25-year-old entrepreneur, credits his church community in Melbourne for being uplifting and encouraging in these volatile times.
"Since I've been serving in church and around the church community while following restrictions, it hasn't felt like a pandemic thus far," he said.
All six Singaporeans added that this second lockdown has strengthened their relationships with family and friends back home, as they call each other daily.
All also said they are staying put and have no plans to return here.
"My family is concerned as there's a possibility that if something bad happens to me, they might not be able to fly here," said Ms Tan. "But we chat with each other more."
While returning home would give her a "sense of comfort", a 20-year-old University of Melbourne student who wanted to be known as E Wee said she feared that she might spread the virus to her loved ones.
For others like Ms Yong, although her family has expressed concern and hope for her to return, it is difficult to put her life in Melbourne on hold.
"I don't know when I can return, and I would also need to serve a two-week quarantine," she said. She was referring to the 14-day stay-home notice that all Singaporeans returning from overseas must serve upon arrival here.