Singaporeans raise money, donate S$600 Solidarity Payment to needy affected by Covid-19 crisis
SINGAPORE — When she found out she would be receiving the S$600 Solidarity Payment from the Government, Wan Ting was "taken aback".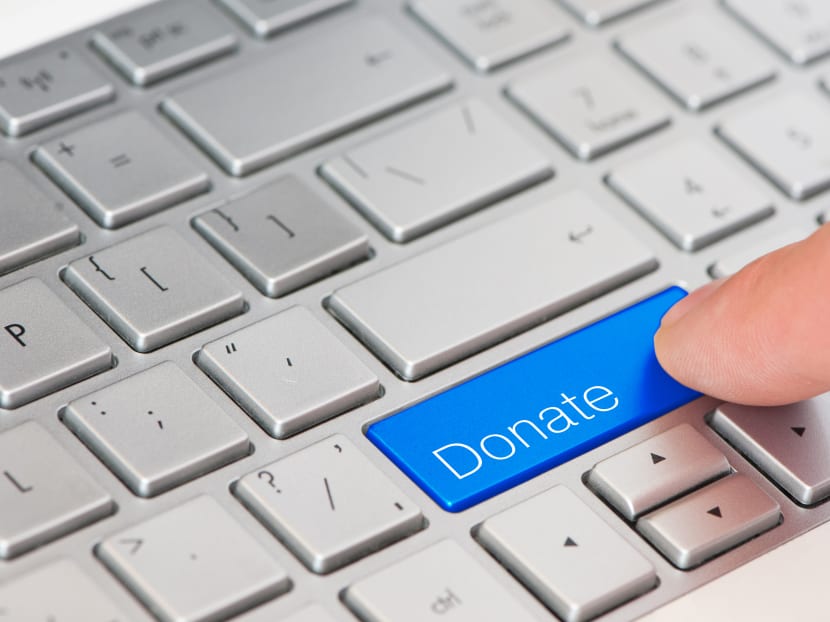 SINGAPORE — When she found out she would be receiving the S$600 Solidarity Payment from the Government, Wan Ting was "taken aback".
The 35-year-old data scientist who declined to give her family name said: "I don't deserve this money. I am healthy and have a secure job in a supportive company with a great management team. But I know many others may not be in the same situation. I knew I had to do something better with this money."
In the end, she donated it to two non-profit groups.
On Tuesday (April 14), 90 per cent of Singaporeans received the sum through their bank accounts. The payout, which will cost the Government an extra S$1.1 billion, was given out to help adult citizens with their expenses.
The sum was bumped up from a range of S$100 to S$300 in February's Budget — depending on the recipient's income — to S$300 and S$900 in March's Resilience Budget and was to be paid in August and September. However, during the Solidarity Budget on April 6, the Government brought forward the payment to April 14 and padded it up with another S$300 to make it at least S$600.
The Solidarity Budget was the third round of budgetary measures to help businesses, workers and households cope with the Covid-19 crisis.
When announcing it in Parliament, Deputy Prime Minister and Finance Minister Heng Swee Keat already noted that people had written to him, his ministerial colleagues and fellow Members of Parliament to suggest that the money be given to those who need it more.
"I thank fellow Singaporeans for your thoughtfulness," he said then, encouraging them to donate the sum to charities through the Giving.sg portal, the Community Chest's Courage Fund, or to share it with others.
On Wednesday, Speaker of Parliament Tan Chuan-Jin told TODAY that he, too, had been receiving messages from members of the public who told him they might not need the S$600 as much as others, asking him for advice on where they could donate.
He then addressed this on Facebook and Instagram on Tuesday in a video, urging people to donate to those in need, outlining reliable channels such as Giving.sg, the Courage Fund and the Invictus Fund under Community Chest as well as the Sayang Sayang Fund.
The Sayang Sayang Fund was set up in February this year by the Community Foundation of Singapore — with the aim to raise S$500,000 to support frontline healthcare workers and the urgent and critical needs of vulnerable communities, such as low-income families and seniors who have been adversely hit by the pandemic.
The foundation, a non-profit that was established in 2008, works with charity partners to develop programmes for diverse communities.
Mr Tan said: "There are many different campaigns that are going on. For example, the Invictus Fund is to support many of our social service organisations that are helping the less privileged and the disadvantaged in different ways… So what we are trying to do is really pull together an easy go-to list because sometimes, people may not be sure if certain campaigns are legitimate or useful and effective."
INDIVIDUAL EFFORTS
For Wan Ting, this was what went through her mind as well. She thought of donating the sum to others but felt "uncertain" after hearing horror stories of money collected that did not reach the intended beneficiaries. 
She told TODAY that she was not aware of all the donation channels recommended by the Government.
"I guess there's a lack of awareness on my part. Giving.sg, for example, is so broad, and there're so many charities to choose from which can get overwhelming," she said. 
Then, she came across Ms Kelly Tay-Gall's post on Instagram. Ms Tay-Gall's brother, Mr Daryl Tay, came up with the idea to donate S$100 to their own chosen charities for every person who donates his or her S$600 payout to other charities. The siblings decided to do this for 42 donors and will each back 21.
So for instance, Mr Tay is putting his money into charity A. He will donate S$100 to charity A when any of the 42 people joining their initiative donates to charity B, C or D.
Ms Tay-Gall, 32, who works in the banking industry, said: "Not all Singaporeans need this money to the same degree. The onus is now on us to make sure that we redistribute the money to where it will make the most difference, because now it's just being distributed equally, not equitably." 
She said that if 42 people donate S$600 each, that sum becomes S$25,200. "And in addition to my S$2,700 (S$600 with S$2,100 in top-ups) and my brother's S$2,700, that's now S$30,600," she added.
Following Ms Tay-Gall's initiative, which reached their target in just over 24 hours, and reading news reports on what non-profit organisations are doing now somehow reassured Wan Ting to take the leap to donate. 
She gave her S$600 payout to the Association of Women for Action and Research (Aware) and the Sayang Sayang Fund. Aware is helping women facing unemployment, housing, caregiving and domestic violence issues during this crisis. 
Another individual who is giving away her cash payout is Ms Sharon Shum, 29, a content manager. She decided to start a fundraiser on Give.asia titled Give Your Solidarity Payment To Break Cycles Of Inequality #wegiveinsolidarity.
It lists five different organisations that are already verified on the platform, so that people may easily click on their preferred organisation to donate. They are the Humanitarian Organisation for Migration Economics (Home), Hagar Singapore, Boys' Town, Singapore Red Cross and Aware.
Donations have reached S$140,000 as of 9pm on Wednesday, almost midway to the S$300,000 target.
Ms Shum, who started the fundraiser on Sunday night, said: "Even though it'd be nice if I were to use the S$600, I would be getting something that wasn't incredibly essential. So this money could be spent in a way that is much more beneficial to someone else."
As for finding the most suitable organisation to donate to, Ms Shum said: "I think many people tend not to donate even though they might be slightly inclined to because it does take a bit of effort to do your own research to ensure that your money is going to the right places. So having done the research myself, I thought that it would be best to share that information."
Ms Camira Asrori, a fashion designer who came across the fundraiser on Instagram and decided to donate to Boys' Town, has had no income for the past two months. The online work she was supposed to be involved in have been postponed.
"I still donated because I still have a roof over my head and I still have food to eat. I always believe that no matter how little or how much you have, always give back to the community. You may never know when you'll need help in the future and this good deed will come back to you," she said.
"S$600 to some people is a new branded bag or a nice dinner. Do we really need all these luxuries in tough times like this? No. So put others before yourself for once."