SkillsFuture fraud: Jail for man who helped elder brother stash money, move funds overseas
SINGAPORE — A 33-year-old man who helped his elder brother move money in a SkillsFuture scam — believed to be the largest defraudment of a public institution — was jailed for three-and-a-half years on Tuesday (Feb 26).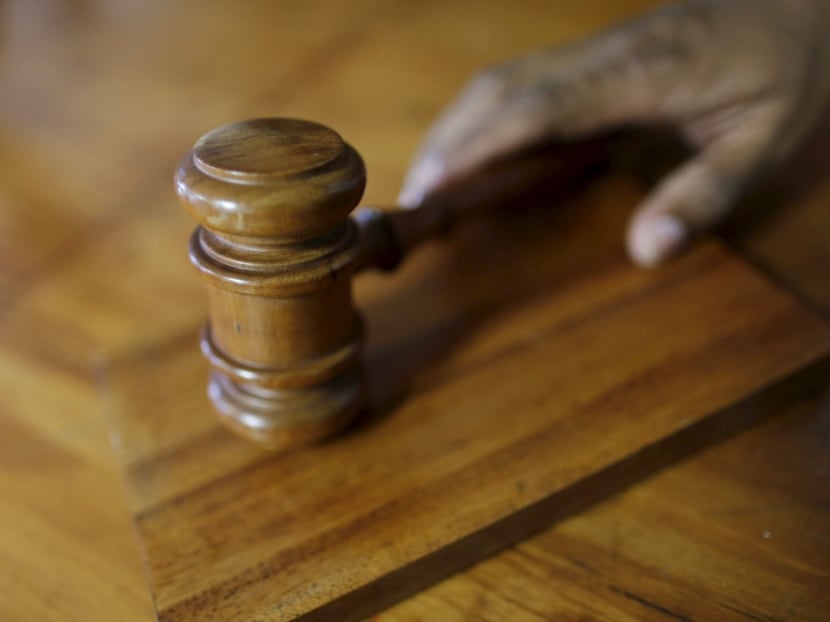 SINGAPORE — A 33-year-old man who helped his elder brother move money in a SkillsFuture scam — believed to be the largest defraudment of a public institution — was jailed for three-and-a-half years on Tuesday (Feb 26).
Roger Quek Si Guang is the second person linked to the multi-million dollar SkillsFuture Singapore (SSG) fraud to be convicted and sentenced.
The first to be convicted was Lee Chi Wai, who in November last year was jailed for five years and eight months after he admitted to concealing more than S$66 million in cash in his home. 
Between May and October 2017, six firms and three training providers submitted 8,386 fraudulent applications for course fee grants and 8,391 corresponding claims to SSG.
In total, the agency disbursed S$39.9 million to the nine companies, which were later found to be dormant entities and traced to the syndicate.
On Tuesday (Feb 26), Roger Quek also pleaded guilty to six charges under the Corruption, Drug Trafficking and Other Serious Crimes (Confiscation of Benefits) Act.
The offences include remitting money to his brother Andy Quek Sze Leng, 38, in China and using some of the money received to purchase insurance policies.
Another 22 counts of similar offences were taken into consideration during sentencing.
'HELPING THE GOVERNMENT TO SPEND SOME MONEY'
The court heard on Tuesday that Andy Quek, whom prosecutors called "an important operative in (the) criminal syndicate", was among those who submitted the fraudulent applications and claims to SSG.
In September 2017, Roger Quek, who used to work as a driver, noticed that his elder brother's financial situation had improved "tremendously".
The elder Quek would give money to his younger sibling by depositing it into the latter's bank account, or handing him cash in person.
Andy Quek would settle his outstanding credit card bills with the money and helped his brother to do likewise.
According to Roger Quek, this was a far cry from a time when Andy Quek's financial situation was "bad", as the latter owed debts to credit card companies and had to borrow money.
Roger Quek's first inkling of how his elder brother had become suddenly flush with cash was on Sept 28, 2017, when Andy Quek told him over Whatsapp that he would give him S$40,000 to settle their credit card debts.
During that conversation, Roger Quek told him that their father, Quek Seow Siah, wanted money to upgrade his motorcycle. He suggested that Andy Quek "do it big" by obtaining a few hundred thousand dollars and to pass the money to Quek Seow Siah to safekeep.
It was then that Andy Quek told his younger brother that he was "helping the Government to spend some money", but he did not elaborate on what the ruse was.
He said that if the fraud was exposed, he would "go overseas holiday (for a) couple of weeks or…a month" and that it "should be settled" when he returned.
The next day, Andy Quek gave Roger Quek S$30,000 in cash to be handed to their father for the purchase of a new motorcycle.
The cases involving Andy Quek and Quek Seow Siah are also being heard in court.
REMITTED MONEY TO CHINA, BOUGHT INSURANCE
On Oct 20, 2017, Andy Quek was leaving for China and handed S$195,000 to Roger Quek at a condominium lobby. He also gave S$150,000 to his father for safekeeping.
Two days later, Roger Quek received a call from his elder brother, who said that he needed money and asked him to consolidate the money to be sent over. Someone would contact him with remittance details, Roger Quek was told.
Quek Seow Siah handed over S$180,000 — including the money he was given to purchase a new motorcycle — to his younger son.
That same day, Roger Quek received a call from "Tang Cheng", who asked to collect S$350,000 in cash to be remitted to Andy Quek's Chinese bank account.
On Oct 27, 2017, Roger Quek used S$40,000 from the amount his brother had given him to purchase an insurance policy from Manulife Singapore.
Court documents revealed that Roger Quek also bought three more Manulife insurance policies and one AIA insurance policy on that same day.
The next day, he travelled to China at his brother's request and was handed six ATM cards before he returned to Singapore on Oct 30, 2017.
Between Oct 31 and Nov 6 that year, Roger Quek made 68 withdrawals totalling S$99,000 from the bank accounts.
"He brought the withdrawn cash home, wrapped the cash in newspapers and hid the cash in the storeroom at home," Deputy Public Prosecutor Cheng Yuxi said.
Roger Quek continued to commit offences even when under investigation by the authorities. The court heard that in December 2017, he remitted S$13,000 to his elder brother in China. The amount came from the stash Roger Quek had hidden at home.
DPP Cheng said that no restitution has been made, save for more than S$32,600 from the voluntary surrender of the insurance policies he purchased.
In total, Roger Quek personally benefited from over S$107,000 of the monies cheated from SSG.
HE DID THIS OUT OF GREED: JUDGE
Urging the court to impose a jail sentence of between 44 and 52 months' jail, DPP Ivan Chua said that even though Roger Quek was "acting on his brother's instructions", the act of laundering the money overseas made fund tracing more difficult.
He also made the "conscious choice" to "persist in offending" even after investigations against him commenced.
Roger Quek's lawyer, Mr Ling Leong Hui, had asked for a sentence of between 28 and 40 months' jail.
Delivering his sentence, District Judge Marvin Bay noted that Roger Quek "knowingly (handled) monies that he knew to be criminal proceeds".
"I do note he had embarked on this enterprise (from) a standpoint of greed," the judge added.
Roger Quek's sentence will be backdated to Jan 19, 2018, when he was first remanded. He was also ordered by District Judge Bay to pay compensation of S$75,835.60, or serve an extra two months' jail.