Sleeker, more modern fittings for new BTO flats
SINGAPORE — As the tastes of homeowners evolve, the design of the latest generation of build-to-order (BTO) flats will change along with them, taking public flats closer to condominiums.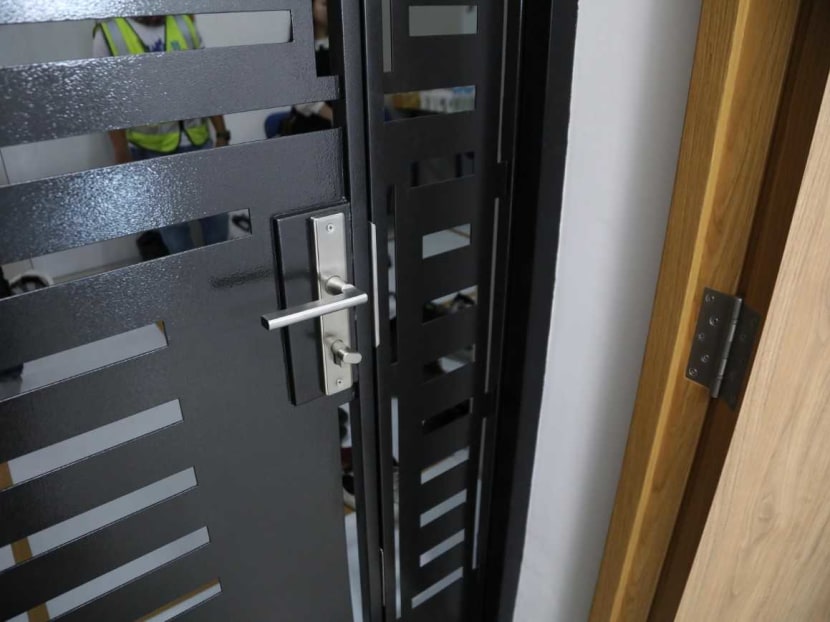 SINGAPORE — As the tastes of homeowners evolve, the design of the latest generation of build-to-order (BTO) flats will change along with them, taking public flats closer to condominiums.
Homeowners here can expect "sleeker and more modern fittings" as part of efforts by the Housing and Development Board (HDB) to provide quality and well-designed public housing units, HDB said in a statement.
The new-look fittings are on offer starting from this February's BTO sales exercise, HDB said. The flats are expected to be completed in 2023.
Laminated timber doors, steel entrance gates with thumb-turn knobs, and glazed porcelain tiles are just some of the changes being brought in.
Mr Jansen Foo, deputy director for project development and management of HDB's building quality group, said during media tour at Punggol North on Tuesday (June 4) that with the changes, flats will start to look "more like condos and bring the level up, closer to condos."
MORE DURABLE MAIN ENTRANCE DOOR AND GATE
In place of a timber veneered door will be laminated timber main doors providing a better finish, which will be more scratch-resistant and durable.
The steel entrance gate, in more contemporary designs, and thumb-turn knob will replace wrought iron gates with key inserts. Residents will no longer have to use a key to open the gate from inside to unlock doors.
BETTER QUALITY FLOOR TILES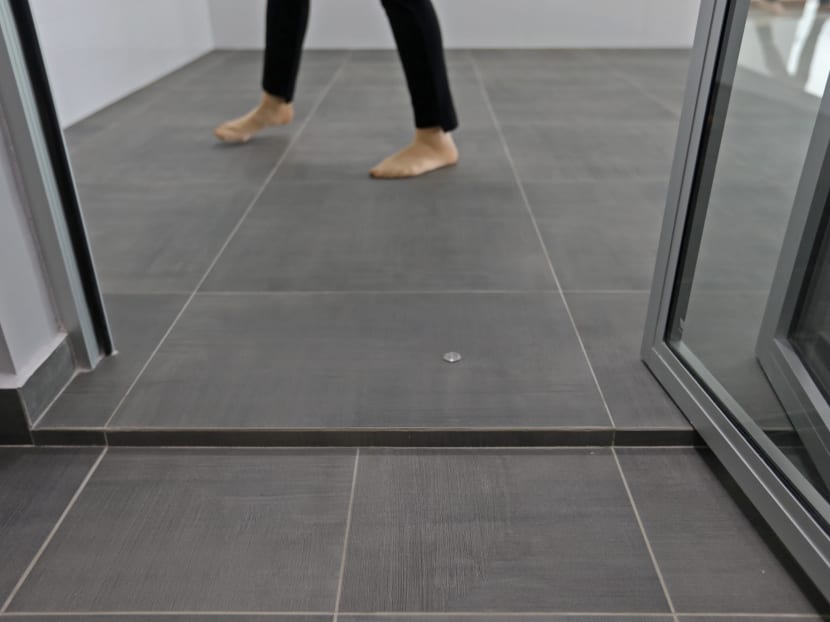 Glazed porcelain floor and wall tiles, which are denser and harder than ceramic tiles, are more resistant to wear and tear. There is also a wider range of designs to choose from, as compared to ceramic tiles.
Kitchen and bathroom floors will be fitted with larger tiles, which allow for greater construction productivity and efficiency.
The drop at thresholds will also replace ramps between the bathroom and living room, and the kitchen and service yard. Adhering to universal design standards, the 20mm drop remains accessible for residents in wheelchairs.
WATER-EFFICIENT SANITARY FITTINGS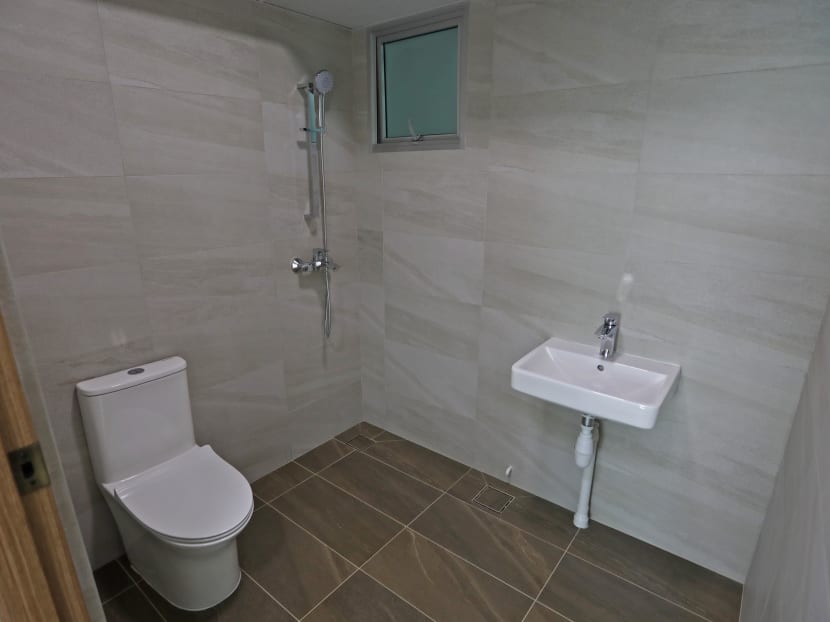 The new BTO flats will see better quality and water-efficient sanitary fittings installed in bathrooms. There will also be a new range of dual-flush low-capacity flush toilets, which come in a wider variety of designs and better quality finishes. All tap and sanitary fittings will be rated "very good", under national water agency PUB's water-efficient labelling scheme.
Bathrooms will have top-hung windows instead of wired-glass louvered vent windows, which will be easier to maintain.
Concealed floor traps will replace the unplasticised polyvinyl chloride floor traps, which are more durable and give bathrooms a sleeker finish.
STREAMLINED DESIGN
Instead of louvered vent windows, the new top-hung windows will be more durable and easy to clean. Residents are also allowed more flexibility in how they want to lay out their kitchen furniture or customise their kitchen.
First-time homeowner, Mr Ari Haikal Bin Subtu, 24, will be one of the first few Singaporeans to live in the new BTO flats.
Happy that the flats are being designed the way he had hoped, he said: "I feel quite privileged because compared to the old designs, there is a huge improvement. The new flats have a modern look, which is what everyone is looking for nowadays."
He added that the new design would require him to do less renovation and incur fewer costs.
An HDB spokesperson told TODAY in an email interview: "In tandem with changing social and lifestyle trends over the years, the designs and fittings of HDB flats have evolved to higher quality furnishings which are sleek, durable and eco-friendly to suit the different needs of residents.
"HDB continually strives to enhance and refine the interior of new HDB flats, to give flat owners greater flexibility in transforming their flats into homes that best suit their individual lifestyles and needs."