SMU student found guilty of molesting woman at overnight study session; judge rejects consent assertions
​SINGAPORE — Singapore Management University (SMU) undergraduate Lee Yan Ru was convicted on Tuesday (Aug 31) of molesting a woman during an overnight study session on campus, after a judge found that he knew the victim did not give her consent.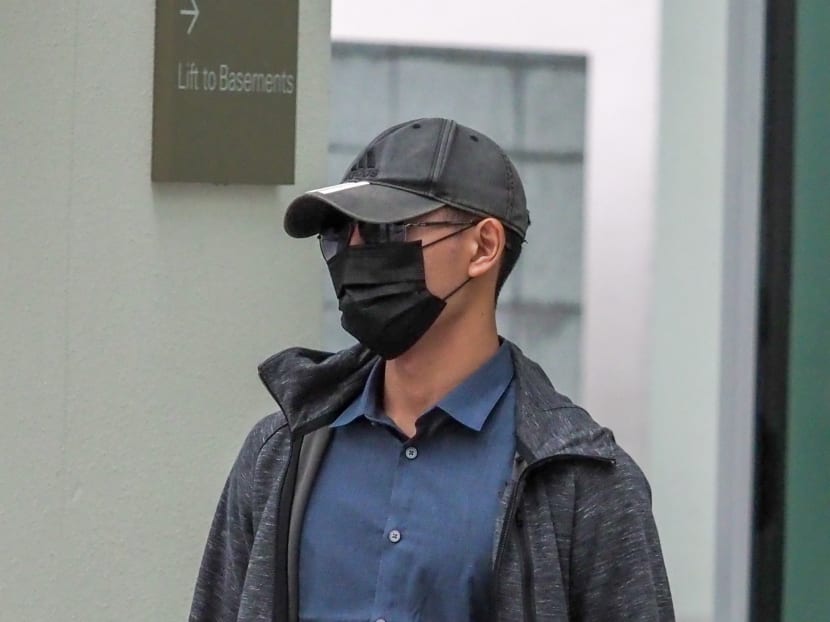 Lee Yan Ru, 25, claimed trial to molesting a woman he met via Instagram
He invited her to an overnight study session at SMU in early 2019
She testified that his advances were unwelcome before he outraged her modesty
Lee said he thought she had accepted his advances and did consider her saying "stop" as a sign to do so
A judge found that he knew from her body and verbal language that she did not consent to the acts
​SINGAPORE — Singapore Management University (SMU) undergraduate Lee Yan Ru was convicted on Tuesday (Aug 31) of molesting a woman during an overnight study session on campus, after a judge found that he knew the victim did not give her consent. 
Lee, now aged 25, had claimed trial to a single charge of using criminal force with the intent to outrage the victim's modesty on Jan 8 in 2019 at 6.30am.
He did not deny the physical act of masturbating on top of her and ejaculating on her, but alleged that she had been okay with it based on her earlier behaviour.
The victim, now aged about 24, cannot be named due to a court order to protect her identity. She was a university student at the time of the incident but did not study at SMU.
Lee met her through social media channel Instagram before inviting her a few days later to an overnight study session in a classroom at SMU. The court previously heard that they were both dating someone else at the time.
District Judge Sharmila Sripathy-Shanaz rejected Lee's assertions that the victim had acted in a playful and jesting manner throughout the night. 
Lee had claimed that he felt they had grown closer and more intimate over the evening.
However, the judge found these claims to be "materially at odds" with what he said in his police statement — voluntarily given several hours after the incident — and his evidence in court corroborated the victim's testimony of neither welcoming nor reciprocating his advances.
In contrast, District Judge Sripathy-Shanaz said that the victim was a "truthful witness" who had given cogent and reliable testimony.
She accepted the victim's evidence that she had unequivocally rejected Lee's advances through her body and verbal language.
These advances included him putting his foot on her thigh, squeezing her breasts under her bra after watching a movie on Netflix under a table, and trying to hold her down on a table to  kiss her thrice.
'FICTIONAL AFTERTHOUGHT'
The pair met in person for the first time a few days earlier at a cafe near SMU, where she usually studied. 
Lee told the court that he invited her to the study session because he was "quite attracted" to her and wanted to know if she felt the same.
The session culminated in him masturbating over her after she fell asleep.
He told the court during the trial: "I believe she wanted me to carry on because I felt throughout the night, she was getting more comfortable, more intimate with me.
"There was this coy behaviour from her. I took it that she was fine with my advances, so when she said 'stop', I didn't see it as 'stop' and carried on with what I was doing."
When cross-examined by Deputy Public Prosecutor Andre Chong, Lee said that this was because she had used "stop" in a "very playful" tone.
District Judge Sripathy-Shanaz said that she struggled to accept this, calling it a "fictional afterthought with no basis in reality" and that Lee made this up to "dilute the significance of his damning admission in his police statement that she told him to stop".
The fact that Lee told the victim "a while more" at one point meant that he knew she did not want it but nonetheless wanted to carry on, the judge said.
The judge also rejected Lee's claim that he began masturbating after she woke up. The victim thus could not consent since she had been asleep, and her lack of physical resistance when she woke up was due to her "state of paralysing shock after her requests (for Lee to stop) fell on deaf ears".
She had told Lee in no uncertain terms to stop, and her behaviour afterwards — including making a police report minutes after the act — showed that she did not consent, the judge added.
CONSENT IS SPECIFIC TO ACTS
In her brief grounds of decision, District Judge Sripathy-Shanaz stressed that consent during sexual acts is "always specific to the act performed and specific to the parties involved". 
"Even if I had found Lee truly believed she consented to his prior advances, there was no basis to stretch any perceived prior consent to the act in question since it was a dramatic escalation in sexual explicitness and of a different character altogether.
The judge quoted the prosecution in saying: "Consent is ultimately specific to each act and not a blank cheque to be cashed out heedlessly."
Lee had told the police in his statement that his past experiences with other girls were similar and they were okay with it, which led him to believe that the victim would be okay with it.
The judge noted: "Contrary to his protestations at trial... he merely assumed she would be okay with it because of his previous experiences with other girls and not because he truly believed, from what she said or did up to the material time, that she consented."
As for the victim's behaviour throughout the night, such as by not leaving when Lee made advances towards her, District Judge Sripathy-Shanaz further emphasised that there is no typical reaction to sexual assault.
"While the decision not to leave earlier may no doubt have been unwise, especially with the wisdom of hindsight, I did not find that it undermined the cogency of her evidence."
The judge also noted that the inquiry should focus on what the victim did rather than what she ought to have done.
"The mere failure to leave earlier did not detract from the fact that (she) unambiguously spurned, either expressly or through her body language, Lee's advances at every turn," she added.
His admission to the police that he "just wanted to release" in a "moment of lust", and was "purely thinking" with his private parts, was telling of his true motivations, District Judge Sripathy-Shanaz said.          
Lee will return to court on Oct 18 for mitigation and sentencing.
For molestation, he could be jailed up to two years, fined, caned, or receive any combination of the three penalties.