Former shoe store employee fined S$10,000 for taking bribes to reserve rare, sought-after sneakers for resellers
SINGAPORE — By making use of insider knowledge as an employee at shoe retailer AW Lab, Muhammad Faiz Amy Jasman aided shoe resellers by reserving rare and highly sought-after sneakers for them in exchange for S$5,295 in bribes.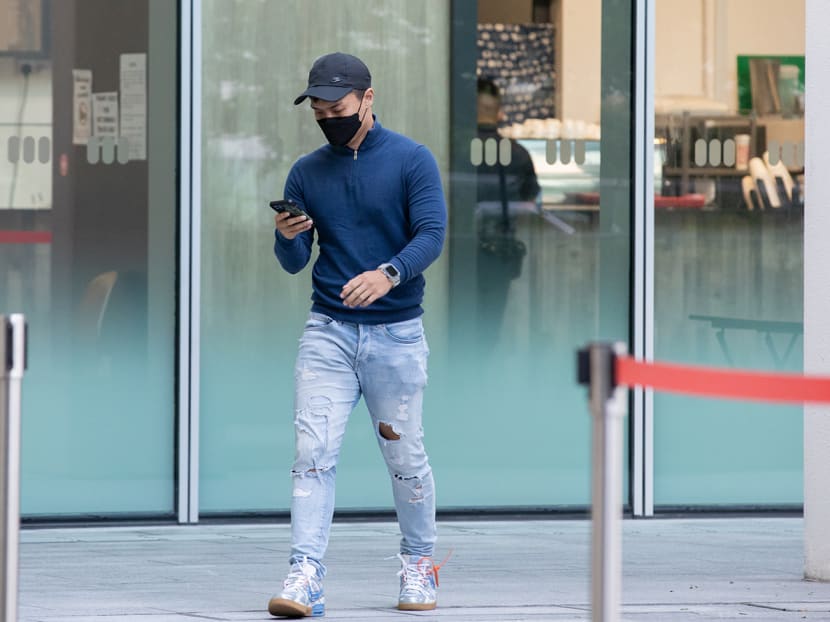 Muhammad Faiz Amy Jasman took S$5,295 in bribes from two resellers
Through this arrangement, they easily got their hands on limited-edition sneakers and resold them for profits
Faiz, who worked at now-defunct AW Lab, helped one reseller to reserve 49 pairs
SINGAPORE — By making use of insider knowledge as an employee at shoe retailer AW Lab, Muhammad Faiz Amy Jasman aided shoe resellers by reserving rare and highly sought-after sneakers for them in exchange for S$5,295 in bribes.
The 29-year-old Singaporean was fined S$10,000 on Thursday (March 17), after pleading guilty to a single corruption charge. Another corruption charge was taken into consideration by the judge.
He was also ordered to pay a penalty equivalent to the bribes he had taken.
AW Lab — which was owned by the Bata Corporation — ceased operations in Singapore in December 2020. When Faiz worked there, he was assigned to the outlet located at Wisma Atria mall along Orchard Road.
Unlike other sneaker retailers such as Foot Locker, AW Lab did not carry out launches of limited-edition sneakers on the day of their release by manufacturers. The court heard that this was because AW Lab received such sneakers at a much later date than the official launch by sneaker brands.
Stocks would typically arrive on Thursday mornings and go on sale that same day. As an employee, Faiz would have insider knowledge when stock arrives the day before.
ASKED WIFE AND FRIENDS TO HELP
Around August 2020, a man — identified as Bryan Fong in court documents now aged 22 — responded to Faiz's listing on e-marketplace Carousell to sell a pair of limited-edition sneakers.
Fong asked Faiz if he knew anyone working at AW Lab, since the listing stated that the shoes had been purchased there.
Faiz responded that he worked there. Fong then asked if he could reserve pairs of limited-edition sneakers in exchange for money.
Despite knowing that this arrangement was wrong, Faiz accepted the offer and took S$3,795 in bribes from Fong over four occasions, the court heard. In return, Faiz helped the reseller reserve 49 pairs of sneakers.
Fong would ask Faiz to reserve the footwear in a specific size, before transferring money — comprising the price of the sneakers and the reservation fees — to a bank account belonging to Faiz's wife.
She would then buy the reserved sneakers at the Wisma Atria outlet a few days after that and Fong would collect them.
Faiz had to get his wife's help to buy the sneakers first because he could not do so as an employee. He also got his friends to help buy sneakers in order to circumvent the limit of five pairs for each customer.
The court also heard that through this arrangement, Fong did not have to physically monitor the available stock at the Wisma Atria outlet and join the queues. He could also secure his buys ahead of the general public.
Fong then resold the shoes and earned a total estimated profit of about S$800 to S$2,000, comprising about S$20 to S$50 a pair after taking into account the purchase fees and bribes he paid to Faiz.
Court documents showed that Faiz also took S$1,500 from another reseller Meng Fanxuan to reserve limited-edition sneakers. This was the subject of another charge that was taken into consideration during sentencing. 
Meng was fined S$20,000 late last year after admitting to bribing a Foot Locker employee to get confidential information on when discounted sneakers would be available for sale, or when the chain would launch its most popular limited-edition sneakers.
Prosecutors did not state in court if Fong has been charged.
HE KNEW IT WAS WRONG
Deputy Public Prosecutor Hidayat Amir sought a fine of between S$10,000 and S$20,000, while Faiz's lawyer Riko Isaac Chua asked for a fine of no more than S$10,000.
The defence counsel said in Faiz' mitigation plea that his client was remorseful and had taken the bribes because he sought "quick financial gain to support his family", and he stopped doing it when his supervisor told him to stop.
District Judge Wong Li Tien told the court that Faiz obviously knew what he did was wrong. There was also a company policy in place that forbids employees from accepting gifts from customers, he added.
The judge also disagreed with Mr Chua's argument that Faiz had caused no harm, saying that although AW Lab had not suffered monetary losses, the company's reputation would be damaged.
Members of the public would also have to approach resellers to get their shoes instead of getting them the legitimate way, the judge added.
Faiz, who turned up in court sporting a pair of limited-edition Nike sneakers, could have been fined up to S$100,000 or jailed for up to five years, or punished with both.