About 90,000 households may face electricity bills over 20% higher as retailer iSwitch exits market
SINGAPORE — From Nov 12, Madam Mazidah Musa could find herself paying about 28 per cent more in electricity tariffs than she is paying now.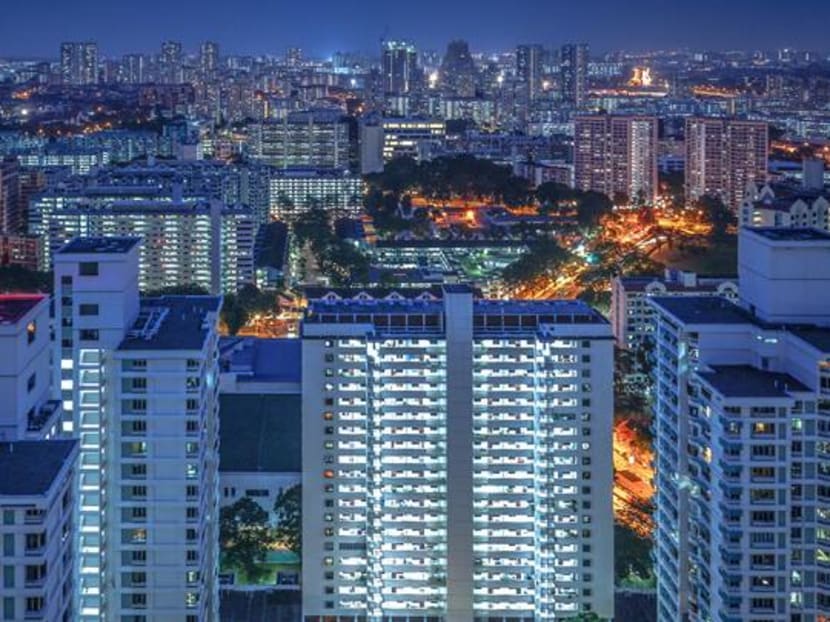 Some 90,000 households that are customers of iSwitch will have their accounts transferred to SP Group on Nov 12
This could mean their electricity bills will rise by more than 20 per cent
They can switch to another retailer after that if they wish to do so
Experts said the energy market has been hit hard by an energy crunch that has led to rising energy prices globally
This in turn has led to the Uniform Singapore Energy Price trending upwards, which has made it unprofitable for retailers to charge a fixed rate
SINGAPORE — From Nov 12, Madam Mazidah Musa could find herself paying about 28 per cent more in electricity tariffs than she is paying now.
The 57-year-old homemaker belongs to one of about 90,000 households that subscribe to electricity provider iSwitch, which announced on Wednesday (Oct 13) that it is exiting the Singapore market abruptly due to market conditions.
Mdm Mazidah, like iSwitch's other customers, will soon have her account transferred to utilities agency SP Group. She has the option of switching to another retailer after that should she so choose.
The reason is that iSwitch, a subsidiary of RCMA Group, has been unable to "novate", or transfer, their contracts to another retailer, the Energy Market Authority (EMA) said in response to TODAY's queries on Thursday about iSwitch's impending closure on Nov 11.
The authority said that under the Code of Conduct for Retail Electricity Licensees, iSwitch was required to first approach other retailers to take on their customers under the same contractual terms and conditions.
iSwitch's customers would then be given the option to accept or reject the transfer, or switch to another retailer of their own choice.
However, as iSwitch has not been able to find a replacement, its customer base — who form about 6 per cent of total household consumers in Singapore — had to be transferred over to SP Group. EMA said that they could switch to another retailer thereafter.
iSwitch's decision to leave the market was announced in an email to its customers on Wednesday evening, in which it stated that it will be ceasing operations on Nov 11 due to "current electricity market conditions".
iSwitch did not elaborate on what these conditions were in the email and it did not directly respond to TODAY's request for clarifications.
TODAY's checks of iSwitch's various pricing plans indicated that customers could face increases of between 22 per cent and 28 per cent, depending on their contracts, under SP Group.
iSwitch is the first of 12 electricity retailers on Singapore's open electricity market that has publicly announced its closure, though The Business Times has reported that three more might be following suit — Ohm Energy, Best Electricity and a third unnamed company.
Neither Ohm Energy nor Best Electricity responded to TODAY's queries. EMA did not mention these other companies, when asked if there were other firms that had announced their plans to stop operating.
In any case, iSwitch said in its email to its customers that their electricity supply will not be affected and they will be transferred to SP Group with effect from Nov 12.
Mdm Mazidah, who has been an iSwitch customer for the three years since Singapore's residential electricity market was opened to competition in 2018, hopes to find a new retailer soon. Before the market opening, SP Group was the incumbent power supplier.
She said that she was persuaded to sign up with iSwitch because she had "heard a lot of good things about it", such as how it is cheaper than other companies.
"This has proven to be true," she added.
Mdm Mazidah said that when she was previously with SP Group, she paid about S$300 a month for both water and electricity, but with iSwitch, she found herself paying only about S$240 for her utilities — S$170 for electricity under iSwitch, and S$70 for water with SP Group.
Although the latest rates are no longer available on iSwitch's website, its residential plan for the month of August showed that electricity was being sold to customers at a fixed rate, which went as low as S$0.2022/kWh for a 36-month plan. This is inclusive of the Goods and Services Tax (GST).
In comparison, the regulated tariff rate that SP Group charges customers is set at S$0.2580/kWh for Oct 1 to Dec 31, inclusive of GST.
This is about 27.6 per cent higher than the rate under iSwitch's 36-month plan.
Mdm Mazidah said that she is disappointed with iSwitch's impending closure and is "not looking forward" to going back to SP Group because it is more expensive.
"Looks like I'll have to put aside a bit more a month for my utilities." 
MARKET UNCERTAINTY
Analysts were not able to comment directly on iSwitch's business decision, but they pointed out that the energy market has been hit hard by an energy crunch that has led to rising energy prices globally.
Dr David Broadstock, a senior research fellow and lead energy economist at the National University of Singapore's Energy Studies Institute, said that Singapore is heavily dependent on natural gas as the dominant feedstock into the power generation process.
"Natural gas markets are currently experiencing what are seen by most as unprecedented levels of market uncertainty, arguably driven by a unique supply and demand imbalance," Dr Broadstock said.
He added that prices are concernedly high at the moment, and it is unclear if or when they may return to normal levels.
A report from news agency Reuters last month said that the gas market chaos has driven prices 280 per cent higher in Europe this year, and has led to a 100 per cent-plus surge in the United States.
It added that the surge is being blamed on a range of factors from low storage levels to carbon prices to reduced Russian supplies.
Mr Martin Lim, chief executive officer of Electrify, a Singapore energy-technology company that provides a marketplace for retail electricity, said that the rising electricity prices can be seen through the Uniform Singapore Energy Price (Usep).
The Usep reflects the energy prices in Singapore every 30 minutes, and it is the price at which all electricity retailers, including iSwitch, buy from the wholesale market.
Based on the monthly trading reports from the Energy Market Company, the independent market operator of Singapore's wholesale electricity market, the average Usep for July last year was S$60.05 per megawatt hour (MWh).
This has shot up to S$136.57/MWh in August this year.
Wednesday saw a daily average of S$1321.89/MWh, with a maximum of S$2542.27/MWh. The lowest was S$202.08/MWh.
Mr Tan Tsiat Siong, a lecturer from the Singapore University of Social Sciences business programme, said that these high prices have created market conditions that have been challenging for all players.
"But to cease operations suggests that (iSwitch) has priced itself too low and did not expect rising energy prices," Mr Tan said. His research interests include energy and environmental economics.
"If you look at the different retailers in Singapore, most of their plans comprise either a fixed price for a time period, or a fixed discount against the tariff rate," he added.
"Therefore, the performance of the retailers depends on their other business operations — for example, risk hedging — and efficiencies, as well as the proportion of their customers under the fixed price plan, which is costly when energy prices surge."
When asked about the future of Singapore's open electricity market, Dr Broadstock said that it will be difficult to predict whether there will be further market re-organisation.
"One can assume that other market participants will be asking themselves whether the decision to exit the market is something they also must consider," he added.
Mr Tan agreed, and said that if they stay on, he believes that retailers will "revise their price plans soon, especially for short-term contracts, if they have not already done so".