Spike in complaints from Woodlands residents over foul odours like 'rotten eggs', 'dead cats'
SINGAPORE — In the past couple of months, growing numbers of Woodlands residents have reported foul odours wafting through town. They have described them variedly as smelling like cow dung, rotten eggs, natural fertiliser or even dead cats.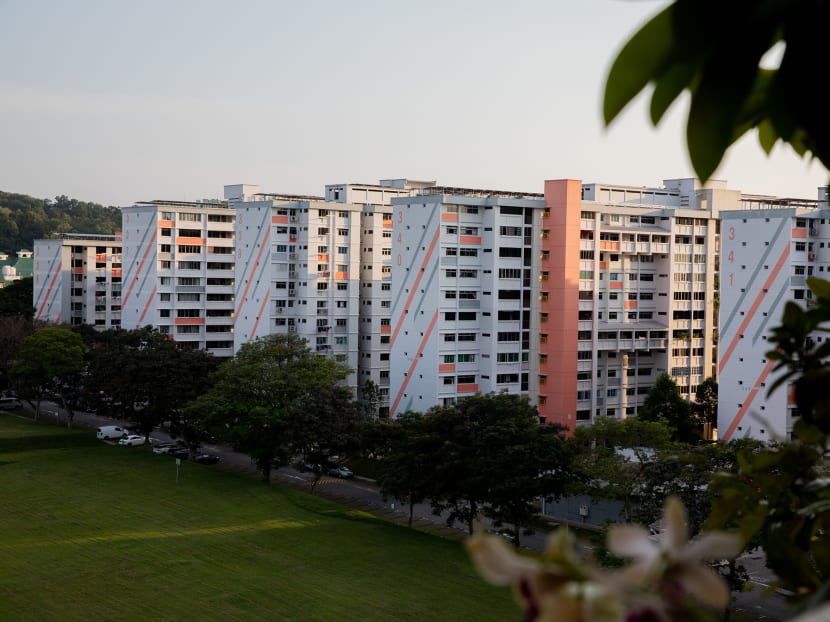 Woodlands residents said they had encountered foul odours in the last month or so
Some likened the odours to concentrated fertilisers or cow dung
Ms Hany Soh, the MP for Marsiling-Yew Tee GRC, said that there had been an increase in feedback over foul smells from residents in September
She said that prevailing winds could be blowing in odours from farms in Lim Chu Kang
SINGAPORE — In the past couple of months, growing numbers of Woodlands residents have reported foul odours wafting through town. They have described them variously as smelling like cow dung, rotten eggs, natural fertiliser or even dead cats.
However, the residents told TODAY that the stench is not so strong or prolonged as to disrupt their daily activities. To date, no one seems to have identified the cause or causes of the stink, although farms in nearby Lim Chu Kang are under suspicion.
The malodorous issue got a public airing on Monday (Oct 4) when Ms Hany Soh, Member of Parliament (MP) for Marsiling-Yew Tee Group Representation Constituency, submitted a question to Parliament about it.
Ms Soh wanted to know the number of complaints that the National Environment Agency (NEA) has received in the past month regarding the foul odours and how the agency goes about investigating the cause.
In a written response, Ms Grace Fu, Minister for Sustainability and the Environment, said that the agency received about 140 complaints regarding foul odours from Woodlands residents between Aug 1 and Sept 24 this year.
Ms Fu said that NEA conducts ground inspections and checks premises in the vicinity such as factories, construction sites and agriculture sites, for possible causes.
If the smell can be traced, NEA will engage the owner or occupier of the premises to implement mitigation measures.
"NEA will also monitor the situation to ensure that the mitigation measures are effective in addressing the odour issue," she added.
SPIKE IN FEEDBACK ON BAD SMELLS 
Ms Soh told TODAY that she submitted the parliamentary question because there had been an increase in feedback from Woodlands residents over foul smells last month.
Typically, she received just one or two pieces of feedback from residents on such concerns in a six-month period, but many more residents sent her emails and Facebook messages to highlight the issue in September.
The complaints also came from across the whole of her Woodgrove ward, spanning the areas around Marsiling, the areas around Woodlands Drive 16 where the Singapore Sports School is located, as well as the areas around Admiralty.
Ms Soh said that she, too, had personally noticed a foul stench similar to "a natural fertiliser" in the estate on one occasion last month.
Mr Corwin Chew, who lives at Block 416 Woodlands Street 41, said that he first encountered a smell, which he described as similar to concentrated fertiliser or cow dung, four months back.
"It was quite constant, happening every two to three days," the 39-year-old engineer said, adding that his most recent encounter with the odour was last week.
As the smell tends to waft in at night between 9pm and 1am, Mr Chew said that he has had to sleep with his windows closed and switch on the fan to dissipate the odour.
Ms Nur Hafizah Abdul Kadir, a 38-year-old educator, said that she detected bad smells in her estate twice last month.
The first time was one night early last month while she was at her parents' home at Block 746 Woodlands Circle.
"I was at my mum's place and there was a very bad smell like vomit or urine. We couldn't figure out where it was coming from," Ms Hafizah said, adding that neighbours had also detected the smell.
The second time occurred several days later in the afternoon when she was at home, at Block 693A Woodlands Avenue 6, which is 2km from her parents' home.
This time around, the smell was "like a dead cat, or corpses" and took several hours to dissipate, Ms Hafizah said.
Since then, she has not encountered any foul smell, although this could be because she is not home during working hours, she added.
Another resident, who gave his name only as Mr Jey, said that there had been a smell like "rotten eggs" surfacing more frequently.
The 30-year-old administrator who lives at Block 571 Woodlands Avenue 1 was unable to recall when he first noticed the odour or when it became more frequent, but said that he had smelt it as recently as Tuesday night in his estate.
AIR FRESHENER AND INCENSE TO WARD OFF SMELLS
Most of the six residents who spoke to TODAY said that the smells were not severe or prolonged enough to bring it up with the authorities.
Only one, Mr Chew, had raised the matter with his MP, Ms Soh.
The rest said that the smells usually dissipated within a few hours at most and did not occur frequently enough to warrant reporting to the authorities.
They also adopted a variety of methods to deal with the problem.
Ms Hafizah, for instance, said that her family either closed the windows or sprayed air freshener when the bad smells came.
Mr Khunaselvam Krisnan, who lives in Block 508 along Woodlands Drive 14, said that he can smell manure and something burning every few days.
However, the 51-year-old who works in the pest control industry counters the odours by shutting the windows or burning incense.
ODOURS POSSIBLY BLOWN IN FROM NEARBY FARMS
In response to TODAY's queries, NEA said that the majority of the 140 complaints it received was between Sept 12 and 13, and between Sept 19 and 20.
The agency said that it had inspected neighbouring industrial facilities, as well as the farms in the Woodlands and Lim Chu Kang areas, but did not detect anything unusual.
"The smell was transient and had dissipated on Sept 14 and Sept 21," it added.
Ms Soh said that NEA had informed her separately that the prevailing wind direction is from the south or the west.
"Given the proximity of Woodlands to agricultural sites in Lim Chu Kang, there are times where the wind could blow (the smells) towards our side, which is why sometimes, residents may be exposed to this unpleasant experience," the MP said.