S'pore to commemorate 200 years of history with series of events in 2019
SINGAPORE – The year 2019 will mark 200 years of history for Singapore, and a slew of events have been lined up to commemorate the nation's bicentennial milestone.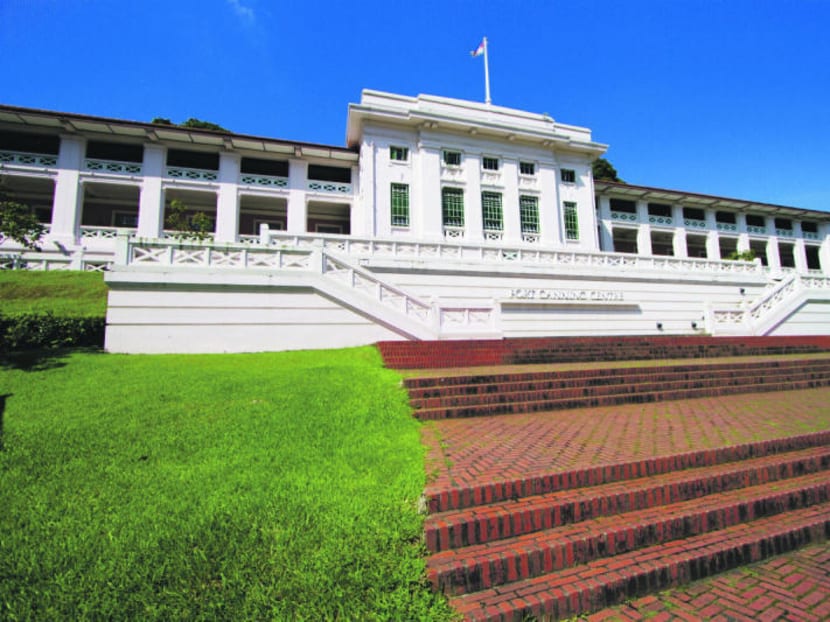 SINGAPORE – The year 2019 will mark 200 years of history for Singapore, and a slew of events have been lined up to commemorate the nation's bicentennial milestone.
These include a new experiential showcase held at the Fort Canning Centre which traces the stories of Singapore's early settlers and communities, historical trails featuring projection installations at historical spots such as Telok Ayer Street, and augmented reality trails of the Singapore River and Fort Canning Park.
Announced by the Singapore Bicentennial Office (SBO) on Monday (April 9), Singapore Bicentennial in 2019 will provide Singaporeans the chance to reflect on the 200th anniversary of Sir Stamford Raffles' arrival in Singapore in 1819, which was one of the "key turning points" that changed Singapore's trajectory, said the SBO. It will also dwell on Singapore's formative years, some 500 years before 1819, travelling back to the 14th century.
Billed as the "prequel" to Singapore's Golden Jubilee (SG50) in 2015 — which were the events that paved the way for SG50 – the festivities will kick off from Jan 28 next year with its official launch ceremony.
Singaporeans can catch a variety of exhibitions organised by the Asian Civilisations Museum, National Museum of Singapore, National Gallery of Singapore, and National Library Board.
For instance, the Asian Civilisations Museum will put up an exhibition of South-east Asian objects that will reflect Sir Stamford Raffles' role as an avid collector and explorer in the region.
Other major events and festivals include the 2019 edition of the i Light Marina Bay festival that will be themed, "i Light Singapore: Bridges of Time", and will expand beyond Marina Bay to cover other integral parts of Singapore's history like the Civic District and Singapore River area. Other notable events are: the Singapore Heritage Festival from March 9 to 23, Singapore Night Festival in August, and an Institute of Policy Studies (IPS) conference on the Singapore Bicentennial in September.
Between April to May, an anchor event called Find Your Place in History Trails, will see various projection installations at various historical spots, to allow Singaporeans to experience their homeland through the years and find out about the less well-known points in its history. For instance, one history trail will take place at Telok Ayer Street, one of Singapore's oldest roads.
The area was once the coastline and the first landing point for migrants who arrived by sea, and these migrants later built different places of worship to give thanks to the different gods for safe passage.
"These places of worship – including Nagore Dargah, Thian Hock Kheng Temple and Al-Abrar Mosque – still exist today along that street, as a testament to the multicultural society that existed then and today," said the SBO in response to TODAY's queries.
Such trails will allow visitors to experience a slice of Singapore's past, and it is the hope that they can "connect with these stories, and perhaps on reflection, be able to find their own place in history", added the SBO.
From June to September, the new showcase at Fort Canning Centre will also feature iconic moments in Singapore's history through five galleries, as well as three installations at the Fort Gate for visitors to explore.
While many events in the line-up tap on pre-existing annual events, they will "feature a more purposeful look further back into Singapore's history", said the SBO.
In planning the line-up, Mr Desmond Lee, co-chair of the Ministerial Steering Committee for the Singapore Bicentennial said the aim is for all Singaporeans to participate "actively".
"We factored in the diversity in the nature of events, (be it) exhibitions, roadshows, conferences, national events, festivals and trails, to maximise the reflective experience for Singaporeans throughout 2019," said Mr Lee, who is also the Social and Family Development Minister and Second Minister for National Development.