S'pore to consider laws to counter foreign interference: Edwin Tong
SINGAPORE — Singapore will consider new laws to counter foreign interference, as it is "especially vulnerable" to these exploits which stir up distrust and undermine its democratic processes, said Senior Minister of State for Law Edwin Tong.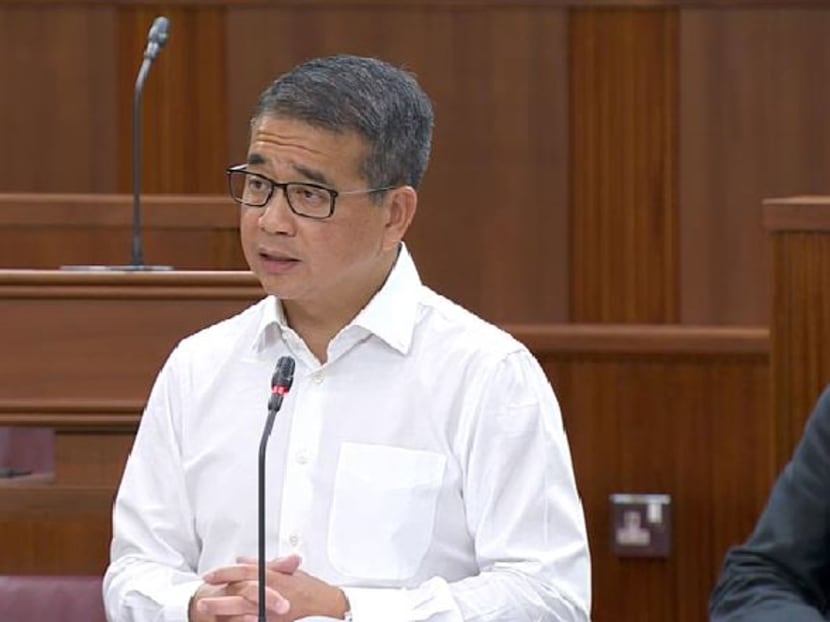 SINGAPORE — Singapore will consider new laws to counter foreign interference, as it is "especially vulnerable" to these exploits which stir up distrust and undermine its democratic processes, said Senior Minister of State for Law Edwin Tong.
He also said on Tuesday (Feb 12) that the Government noticed a spike in anonymous "avatar" accounts posting comments on social media after the recent dispute between Singapore and Malaysia broke out.
Mr Tong was responding in Parliament to a question from Ms Cheng Li Hui, Member of Parliament (MP) for the Tampines Group Representation Constituency. She had asked Prime Minister Lee Hsien Loong about the lessons Singapore can draw from examples of foreign interference in elections and politics that have hit countries including the United States and France, and if there is a need to introduce laws or strengthen existing ones to deal with such interferences.
Ms Cheng's question comes amid talk that the General Election in Singapore — which is due by April 2021 — could be held as early as this year.
Responding on Mr Lee's behalf, Mr Tong said that Singapore is a target and there have been and will invariably be countries with an interest in interfering in its affairs and swaying public opinion.
But he noted that foreign interference is not always easy to detect or attribute.
In December last year, when the maritime and airspace disputes between Singapore and Malaysia hogged headlines, the Government noticed a spike in online comments — many critical of Singapore — from anonymous accounts.
During that time, these faceless accounts were also behind about 40 per cent of the comments related to heavy traffic congestion at land checkpoints posted on the social media pages of alternative media outlets, Mr Tong noted.
While the identity of the account owners and whether foreign actors are co-ordinating them remain unclear, they have sought to "give and create an artificial impression to netizens of the opposition to Singapore's position at a time of heightened bilateral difficulties", said Mr Tong.
In such cases, it is imperative that Singapore's authorities have the ability to identify the origin of these accounts and ascertain if they are real, he added.
UPDATING LAWS, SENSITISING PUBLIC TO THREAT
Singapore will take a two-pronged strategy to counter foreign interference via legislation and making the public aware of the threat, said Mr Tong.
This year, the Government will consider legislation to counter deliberate online falsehoods and state-sponsored campaigns that threaten national security. This is on the back of recommendations by a Select Committee looking into online falsehoods.
On hostile information campaigns, Mr Tong said Singapore must update and improve its legal framework, which is "outmoded against modern and technologically sophisticated tactics".
Other measures must also be taken to reduce the prospect of foreign actors subverting politically involved individuals and organisations.
New laws to tackle hostile information campaigns will have two objectives: Singapore must be able to act swiftly and effectively to disrupt and counter the spread of false information and narratives by foreign actors, as well as expose clandestine foreign-interference campaigns before they happen.
For example, foreign actors may interfere in Singapore's politics through proxies by funding or donating to politically involved individuals and organisations, or occupying key leadership roles in these entities.
Therefore, the laws must also minimise the possibility of such entities being used and manipulated in this way to undermine Singapore's "political sovereignty" and ability to make its own choices on "how we want to govern our country and live our lives", he added.
The public also needs to be discerning and sensitised to the threat, noted Mr Tong.
As this threat is real and no country is immune, foreign actors can weaponise information easily, at low cost, and with anonymity and impunity.
In this battlefield, Mr Tong said Singapore — an open, democratic, digitally connected and diverse country — is especially vulnerable.
"We are a young country with sensitive fault lines that foreign actors can exploit to foment distrust and ill-will among our various communities."
He noted that these actors can easily deploy the same overt or clandestine tactics witnessed in other countries to undermine Singapore's democratic processes and institutions, and subvert its policies.
Such foreign actors have been behind various disinformation campaigns bedevilling countries.
In the United Kingdom, foreign-linked social media accounts drummed up anti-immigration falsehoods that made the British public feel threatened, concocting a narrative of a British government failing to protect its citizens.
Data scientists from Swansea University in Wales and the University of California, Berkeley in the United States found more than 150,000 Russia-based accounts which posted about Brexit in the days leading up to a referendum on the UK's departure from the European Union in 2016.
Most of the tweets encouraged people to vote for the UK's withdrawal from the union.