S'pore women more likely to suffer from depression than men: IMH study
SINGAPORE — Women in Singapore, particularly those aged between 18 to 34, are more prone to depression than men, a study by researchers from the Institute of Mental Health (IMH) has found.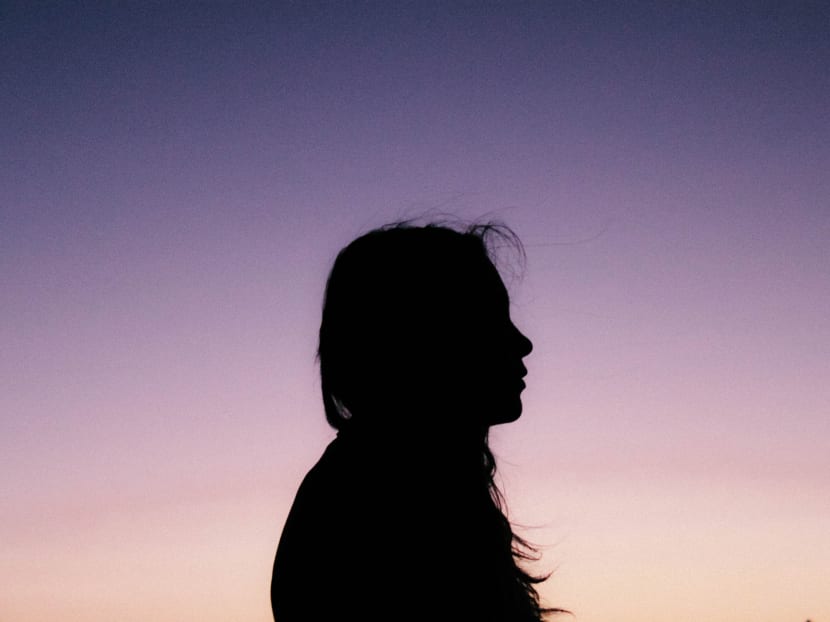 SINGAPORE — Women in Singapore, particularly those aged between 18 to 34, are more prone to depression than men, a study by researchers from the Institute of Mental Health (IMH) has found.
A survey of 6,616 Singaporeans and permanent residents showed that women in the younger age group (18 to 34 years old) are more than twice as likely as men to suffer from major depressive disorder. Across all age groups, the study — which was published in the November issue of the Singapore Medical Journal and based on data gathered by the Singapore Mental Health Study conducted between December 2009 and December 2010 — found a 7.2 per cent lifetime prevalence of major depressive disorder among women, compared to 4.3 per cent among men.
This gender gap, which is consistent with results from similar studies done in other countries, could be due to a number of factors, said Associate Professor Mythily Subramaniam, director of IMH's research division who co-authored the study with four other researchers. These include hormonal mechanisms, women being more likely and open to seek help, as well as social and cultural influences, such as the dual roles that many women undertake at home and at work.
Major depressive disorder, or clinical depression, is often characterised by signs and symptons such as feelings of despair and hopelessness, lethargy, irritability, reduced appetite or heightened cravings for food, and feelings of worthlessness or guilt. Symptoms are usually severe enough to ignite problems in relationships with others or disrupt one's day-to-day activities.
It also found that among women, respondents with less education - up to primary school level - had lower risk of the disorder than those with university-level education.
These findings are helpful for the general public in relating to their loved ones who may exhibit symptoms of depression, particularly if they are female, said Assoc Prof Subramaniam.
"We ought to raise greater awareness among the community, that sometimes when females are behaving in an 'emotional' manner, there could be a physiological cause. It may not be something that they can easily 'snap out of'," she said.
However, there is a caveat when it comes to the gender gap, as the lower prevalence among males could be because they are not coming forward to be diagnosed or discuss what they are struggling with.
"This is cultural… Women pour out their hearts more easily while men struggle to talk about (the problems they face)," added Assoc Prof Subramaniam.
Consultant psychiatrist Thomas Lee, who is medical director of The Resilienz Clinic at Novena Medical Centre, added that men tend to have a "higher stress bucket" than women.
"In other words, it takes a lot more for a man to snap. Men seem to have a better pressure relief valve. Also, in my experience, I find that female depressed patients tend to be affected by a variety of stressors, whereas male depressed patients tend to be troubled by one or two stressors," said Dr Lee, who was not part of the team behind the study.
He also pointed out that the gender disparity could be due to how men and women handle stress differently.
"The coping mechanisms... are shaped by various factors including the different ways that girls and boys are brought up, the way that our society views the sexes, the powerful influence of media in portraying men and women, and the effect of National Service," he added.
While the study is substantiated by its large sample size and high response rate of 75.9 per cent, its authors acknowledged several limitations, including how self-reported responses could be biased. People residing in nursing homes, prisons and hospitals were also excluded from the survey.
A separate study on seniors conducted two years ago revealed preliminary findings last month that showed that Singaporean men appear to be healthier in old age as compared to women. Initial results from the 10-year study by the Agency for Science, Technology and Research, and the National University Health System on about 1,500 individuals aged 90 years old and above found that Singaporean men are less likely to have impaired cognition and are more likely to be independent in their daily activities.
Ms Nicole K, who was diagnosed with depression when she was 23, said there were no evident symptoms that could have triggered her condition. "I just felt that things were very bleak and hopeless," said the 35-year-old. She agreed to take medication regularly only six years later, which has helped her considerably.
"I definitely have much better control now… On hindsight, it could just be the depression that was clouding my outlook of life," she said.
Ms Nicole, who founded The Tapestry Project, a website to raise awareness for mental health, said she has come across a larger number of women willing to share their personal stories, while men tend to be more reserved.
"Men tend to be more wary that their medical history may be revealed to the authorities, such as the military, and that it could affect their job prospects," said the freelance writer.
Urging those affected by depression not to shy away from seeking help, she said: "The sooner you get help, the better your chances of full recovery. It is worth investing time in seeing what treatment options work best for you. Also, don't be afraid of talking about it, people are mostly kind."