S'porean infectious disease expert Leo Yee-Sin makes annual BBC list of inspiring, influential women
SINGAPORE — Singaporean infectious disease expert Professor Leo Yee-Sin has been recognised by the BBC for her contributions to the fight against the Covid-19 global pandemic.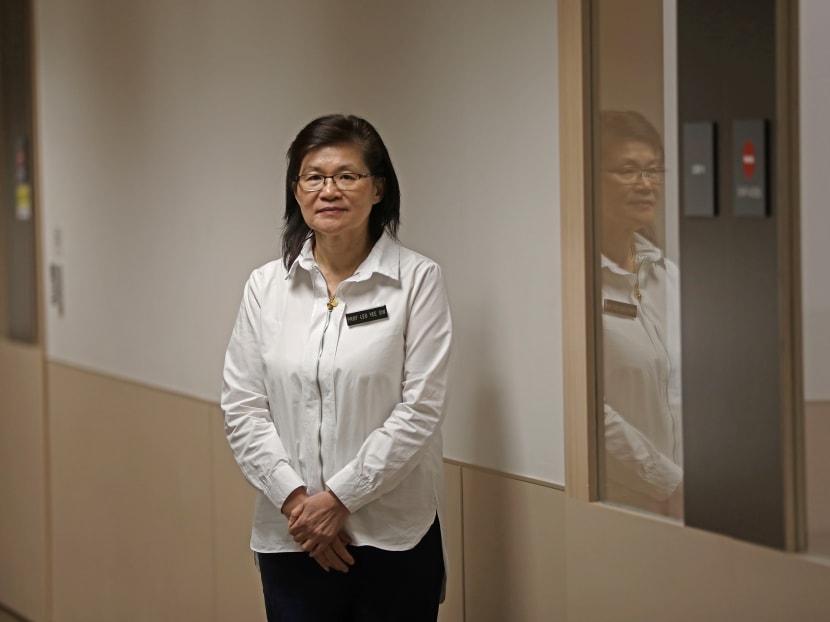 SINGAPORE — Singaporean infectious disease expert Professor Leo Yee-Sin has been recognised by the BBC for her contributions to the fight against the Covid-19 global pandemic.
Prof Leo, 61, the executive director of the National Centre for Infectious Diseases (NCID), is the fourth Singaporean to be named in the British broadcaster's annual 100 Women list.
The BBC, which unveiled this year's edition of the list on Tuesday (Nov 24), said the list was established in 2013 with the aim of celebrating inspirational and influential women from across the globe — from high profile names to unsung heroes.
This year, Prof Leo joins a slate of women that includes Finnish Prime Minister Sanna Marin, Malaysian actor Michelle Yeoh, United States astronaut Kathy Sullivan and Hong Kong pro-democracy activist Agnes Chow.
Prof Leo told TODAY that while she was not expecting the recognition from the BBC, she was "proud to represent Singapore on the global stage".
She said she was both honoured and pleased her work has been recognised. She added that she wants to pay tribute to many in the healthcare sector and beyond who have "fought bravely and selflessly in the battle against Covid-19".
"I would also like to recognise the efforts of women countering the virus at the frontline who continue to do so with their courage, strength and resilience."
Noting that humanity will continue to face many more challenges posed by viruses, Prof Leo said her work in this area will continue.
"The truth is that micro-organisms, as with all living things, compete for survival and as the world gets more compact, this means a greater chance or risk that humankind will encounter many more new or unknown microorganisms," warned Prof Leo.
Aside from leading Singapore's efforts against the coronavirus, Prof Leo has also spent decades improving human immunodeficiency virus (HIV) care in Singapore.
She has also led her team through multiple outbreaks in Singapore, including the Nipah outbreak in 1999, severe acute respiratory syndrome (Sars) in 2003, pandemic influenza in 2009 and multiple surges of vector-borne diseases including the Zika outbreak in 2016.
Last year, she successfully managed Singapore's first imported case of the Monkeypox.
Prof Leo has won several awards over the years for her contributions to Singapore's healthcare defence, including the most prestigious Public Service Star in recognition for her battle against Sars.
Most recently, she was awarded the Public Administration Medal (Silver) in this year's National Day Awards in August.
The BBC said on its website that in the latest list, themed "How Women Led Change in 2020", it wanted to highlight those who are leading change and making a difference during these turbulent times.
This includes celebrating scientists, public health experts, and healthcare workers who have helped the world weather the storm of the global pandemic.
However, the list also includes women from other industries "who have all been leaders of change in their own way", said the BBC, citing politicians, writers and even singers as some examples.
A BBC spokesperson said the names were based on a shortlist of candidates suggested by its network of World Service languages teams. 
The pool of names was then assessed against this year's theme and measured for regional representation and due impartiality, before the final names were chosen.
"We were looking for candidates who had made the headlines or influenced important stories over the past 12 months, as well as those who have inspiring stories to tell, achieved something significant or influenced their societies in ways that wouldn't necessarily make the news," said the spokesperson.
Last year, another Singaporean, Roman Catholic nun Sister Gerard Fernandez was recognised in the BBC's list.
The 82-year-old is known for her work as a counsellor for death row inmates.
The Straits Times previously reported that in her 40 years as a counsellor, up until 2017, Sister Fernandez had "walked with" 18 inmates on death row, up until their executions.
Entrepreneurs Pauline Ng and Lizanne Teo were the first two Singaporeans who made it onto the list in 2015 at the age of 29 and 24 respectively.