Sports Hub takeover: What is a public-private partnership and have they worked in Singapore?
SINGAPORE — National sports governing body Sport Singapore (SportSG) announced on Friday (June 10) that it will be taking over the management and operations of the Singapore Sports Hub, ending its public-private partnership with a consortium 12 years ahead of time.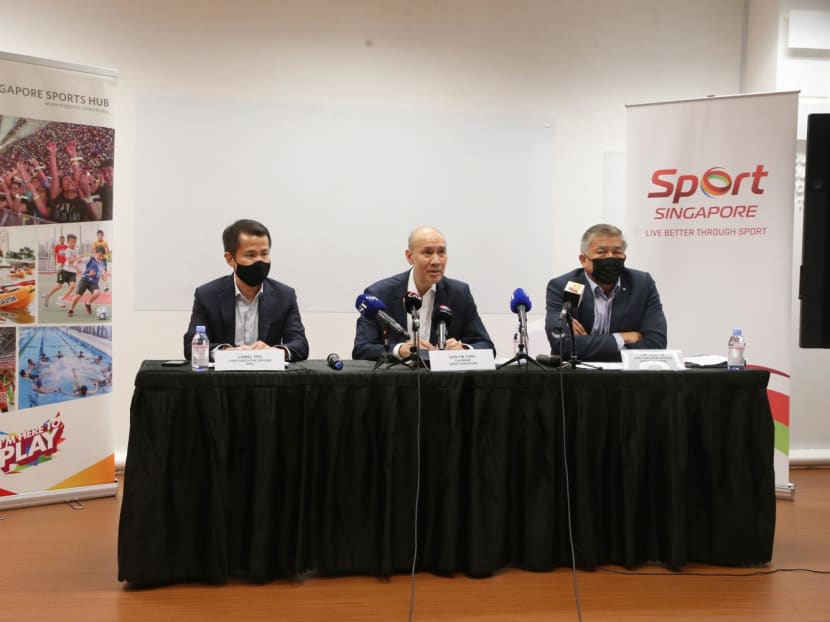 Sport Singapore announced that it will be taking over the Singapore Sports Hub
It is terminating its public-private partnership with a consortium of private partners
This form of partnership facilitates cross-sector collaboration between the public sector and private sector
Singapore has had success cases with such partnerships, such as ITE College West
However, the Government has taken back other facilities under these arrangements before, such as Tuaspring Desalination Plant
SINGAPORE — National sports governing body Sport Singapore (SportSG) announced on Friday (June 10) that it will be taking over the management and operations of the Singapore Sports Hub, ending its public-private partnership with a consortium 12 years ahead of time.
It explained that its decision to terminate the partnership was so that it could better integrate the hub with upcoming facilities in the surrounding Kallang precinct, such as the Kallang Football Hub, Kallang Tennis Centre and Youth Hub.
The consortium — which is named SportsHub Pte Ltd and comprises businesses in the private sector including InfraRed Capital Partners, Cushman and Wakefield, and Spectra — has been managing the Singapore Sports Hub under a public-private partnership since 2010.
When the Government announced its invitation to tender for the Singapore Sports Hub in July 2006, it described the project as "one of the world's largest sports public-private partnership projects".
Under this alliance, the consortium bore the cost of the construction and operations, while SportSG paid an annual fee of S$193.7 million to the consortium for operations once the facilities were built. The partnership was to last until 2035.
WHAT IS A PUBLIC-PRIVATE PARTNERSHIP?
Public-private partnerships are a cross-sector collaboration, which allows governments to work with private-sector companies on various projects, such as infrastructure and operations.
The Ministry of Finance (MOF) said in 2004 that the public sector would engage the private sector to construct facilities or supply equipment, while public agencies will own and operate these facilities to deliver services.
"With the public-private partnership, the public sector will focus on acquiring services at the most cost-effective basis, rather than owning and operating assets," MOF said.
MOF's handbook on public-private partnerships stated that most of such partnerships last between 15 and 30 years, and it allows public services to be delivered "in a more value-for-money way by making optimal use of the public and private sectors' expertise, resources and innovation".
This also allows the Government to benefit from the private sector's innovation and investment, and optimise total project costs through outsourcing to the same private company or consortium.
MOF also said that such partnerships will allow for better asset utilisation by sharing government assets and facilities with third-party users, while spreading responsibilities between both the public and private sector.
On why the Government chose to adopt a such a partnership in building the Sports Hub, SportSG said previously that such a consortium "will help optimise life-cycle cost and operations efficiency". 
"The consortium is also incentivised under the public-private partnership agreement to complete construction as soon as possible, as it would only start receiving the Government's annual payments when the facilities are built and available, " it added. 
Another example of this form of partnership in Singapore is the country's first desalination plant, which was developed through an alliance between national water agency PUB and SingSpring, a wholly owned subsidiary of water treatment company Hyflux.
Under this partnership, SingSpring designed, constructed, finances, owns and operates the desalination plant — called SingSpring Desalination Plant — to supply water to PUB for 20 years, while PUB would buy the water from SingSpring. It will be completed in 2025.
HAVE SUCH PARTNERSHIPS BEEN SUCCESSFUL IN SINGAPORE?
Even though the Singapore Sports Hub's public-private partnership will be terminated, there are still such ongoing arrangements that have successfully completed their agreement terms in Singapore.
One of them is TradeXchange, an IT project between Singapore Customs and Crimsonlogic, which concluded in December 2005.
The partnership, which lasted for a 10-year period, allowed for the creation of a "one-stop integrated logistics information port" where Crimsonlogic developed the software, maintained it and operated the system. 
After the partnership expired in 2017, it was replaced by the Networked Trade Platform, which the Singapore Government had developed.
Other successes include ITE College West, Keppel Seghers Tuas Waste-to-Energy Plant and SembCorp Changi NEWater Plant.
HAVE THERE BEEN OTHER EARLY TERMINATIONS?
The Government's early takeover of the Singapore Sports Hub is not the only case where a public-private partnership has failed.
PUB took over Singapore's second water desalination plant in 2019, ending its agreement with Hyflux as the company went through a court-supervised debt restructuring.
The desalination plant — named Tuaspring Desalination Plant — opened in September 2013, and was to supply PUB with desalinated water over a 25-year period.