STB extends redemption deadline for SingapoRediscover vouchers by 6 months to Dec 31, 2021
SINGAPORE — The deadline to redeem the SingapoRediscover vouchers will be extended by six months to Dec 31, 2021, the Singapore Tourism Board (STB) announced on Friday (April 30).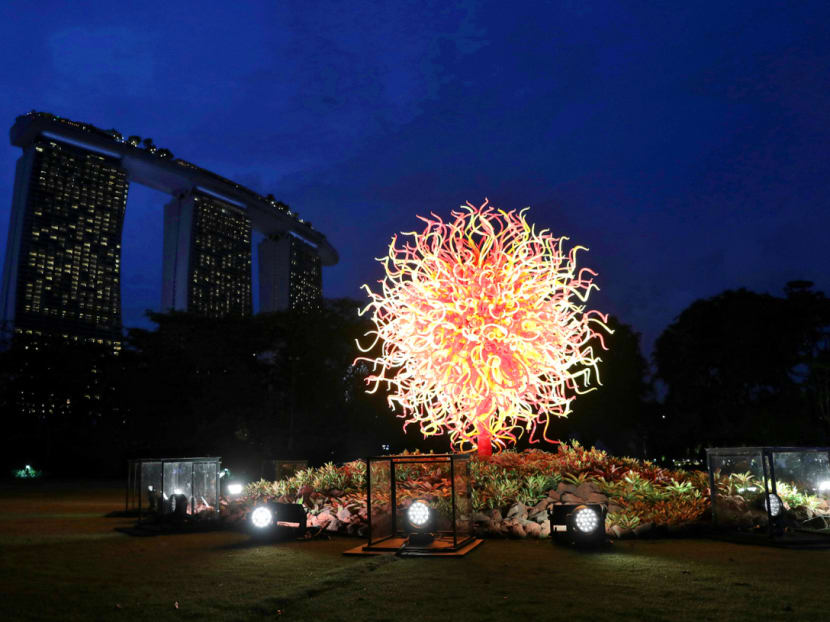 SINGAPORE — The deadline to redeem the SingapoRediscover vouchers will be extended by six months to Dec 31, 2021, the Singapore Tourism Board (STB) announced on Friday (April 30).
The voucher scheme, introduced in August last year, aims to boost domestic tourism by offering each Singapore citizen S$100 worth of vouchers, which can be used for local hotel stays, attractions tickets and tours.
The vouchers were originally due to expire at the end of June this year.
STB said it will work closely with the authorised booking partners and merchants to extend the validity of tours and bookings that are redeemable using the vouchers. Those products valid from July 1, 2021 can be purchased from June 1.
STB also said that it will improve the methods of redeeming the vouchers.
Minister of State for Trade and Industry Alvin Tan said that the extension of the deadline allows Singaporeans to space out their visits and reduces unnecessary crowding even as safe distancing measures are still in place amid the Covid-19 pandemic.
He was speaking on Friday at the launch of a garden exhibition showcasing glass installations by American artist Dale Chihuly at Gardens by the Bay.
In a media release on Friday, the STB said that over a million adult Singaporeans have used the vouchers at least once with a total of 1.3 million transactions.
The voucher scheme has contributed over S$200 million to tourism-related businesses in Singapore. About S$147 million was on tourism bookings and another S$55 million was additional spending on retail, food and beverage, and transport, said the tourism agency.
STB said tourism businesses have seen their revenues increase since the vouchers were disbursed in December last year.
There were 793,000 transactions for attraction bookings, making up more than half of all voucher transactions, and hotel bookings accounted for the highest transaction revenue of S$80.3 million.
Tour bookings also tripled between December 2020 and April 2021.
Singaporeans aged 18 and above are currently able to redeem their S$100 SingapoRediscovers Vouchers online through five authorised booking platforms.
These are:
Changi Travel Services, known also as Changi Recommends

GlobalTix

Klook

Traveloka

Trip.com
They would have to login to their Singpass account, the national digital identity system, and make their bookings through any of the five platforms.
But from the third quarter of this year, Singaporeans who cannot access their Singpass account will be able to redeem their vouchers at about 30 community centres or clubs using their identity cards.
STB said it will improve the website where people can redeem their vouchers by featuring more monthly deals from the five authorised booking platforms, as well as information on voucher donation drives.
The agency and booking partners will also work with various attractions to set up voucher redemption counters at those locations.
In March and April, 8 customised tours with over 400 participants have also been organised with the partnership of the People's Association (PA), the authorised booking partners and STB.
More than 50 tours are planned for May and June.
Mr Tan said the vouches play a critical role in helping local tourism businesses preserve their capabilities.
When asked what other plans the Government has to help the tourism sector beyond the expiry date of these vouchers, Mr Tan said that nothing is off the table.
"We are open to, in fact, extending this voucher... If we think that we need to, we will make adjustments to the prevailing conditions locally and globally," he said.
He added that the Government will continue to review the scheme and welcomes all feedback.