Surge in number of HDB flats, condo units leased in March, rents also rise: SRX data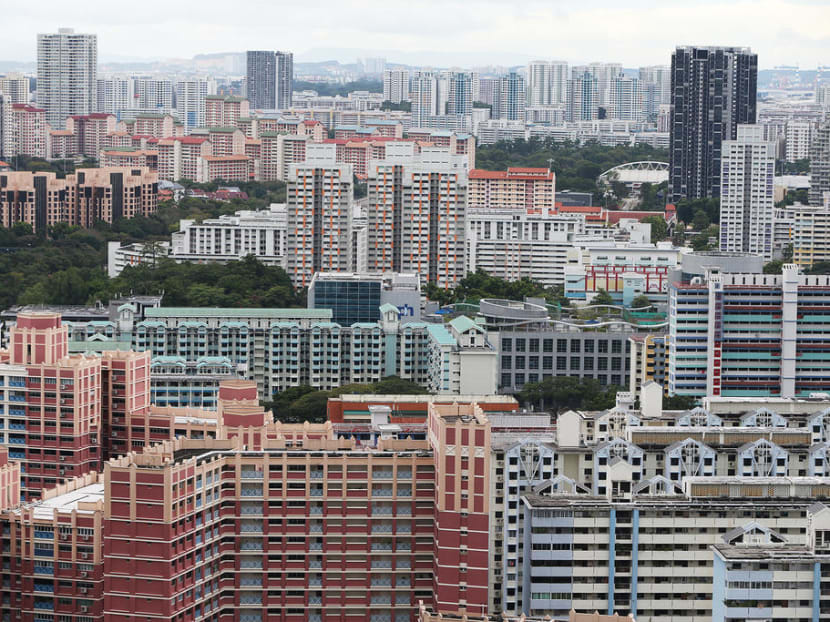 The number of HDB and condo units leased in March were at multi-month highs
Analysts believe one reason is the greater number of people arriving in Singapore as the Covid-19 situation stabilises
Another factor may have been people waiting until after Chinese New Year
Rents also increased in March, for both HDB and condo units
SINGAPORE — The number of condominium units rented out in March was an eight-month high, while the rental volume for Housing and Development Board (HDB) flats hit a nine-month peak. These are based on flash data from real estate portal SRX released on Wednesday (April 14).
Rental prices for condominiums also went up for the third straight month and rental prices for HDB resale flats posted a ninth consecutive month of increases.
Property analysts told TODAY that the steady stream of permanent residents, long-term pass holders and students returning to Singapore due to the improving Covid-19 situation here had resulted in higher rental demand in recent weeks.
Another factor could be that people waited until after last month's Chinese New Year celebrations to sign a lease, they added.
As for the increases in rent, Ms Christine Sun, head of research and consultancy at property agency OrangeTee & Tie, said that the supply of homes is quite limited and occupancy is high as many tenants have renewed their leases.
"Fewer homes have also been completed due to construction delays. As a result, rental prices for condominiums and HDB flats continued to rise last month on higher demand and low supply," she said.
CONDOMINIUM OVERVIEW
The SRX report on the rental market in March showed that condominium rental prices increased by 0.8 per cent from the month before.
Volumes of rentals also shot up 32.4 per cent from the month before. An estimated 5,118 units were rented in March as compared to 3,865 units in February.
Year on year, however, rental volumes are 3.1 per cent lower. In March last year, the full effects of Covid-19, such as the partial lockdown period, had yet to be felt. Volumes are also 0.3 per cent lower than the five-year average volume for the month of March.
HDB OVERVIEW
For HDB flats, rents in March rose by 0.5 per cent from the month before. Rental prices for mature and non-mature estates also increased by 0.2 per cent and 0.8 per cent respectively.
Year on year, rental prices increased by 3.4 per cent — with prices for mature estates rising by 2 per cent, and 5 per cent for non-mature estates.
In the breakdown for types of flats, year-on-year rental prices rose by:
3.1 per cent for three-room HDB flats

4.5 per cent for four-room flats

3.1 per cent for five-room flats

1 per cent for executive apartments 
As for rental volume, an estimated 1,983 HDB flats were let in March versus 1,404 units in February.
Year-on-year, however, rental volumes fell by 7.9 per cent. Volumes were also 12.5 per cent lower than the five-year average volume for the month of March.
Breaking down by room types, in March:
35.2 per cent of the total volume were four-room flats

33.8 per cent three-room flats

25 per cent five-room flats

6.1 per cent executive apartments
REASONS FOR INCREASE
Most analysts, including Mr Wong Xian Yang, the associate director of research at property company Cushman & Wakefield, agreed that the higher rents could be driven by more people arriving in Singapore as the country progressively opens up and the Covid-19 situation remains largely under control here.
Ms Sun from OrangeTee said: "As economic recovery gathers pace and the employment situation stabilises, rental demand has improved steadily. This has translated into a slight increase in rents for both condominiums and HDB flats."
She said, however, that residents are also renting, especially singles who prefer their own space, given the prevalent work-from-home arrangements.
There are also Malaysian workers working in Singapore who cannot return to Malaysia on a regular basis due to the travel restrictions.
Property analyst Chris Koh, director at real estate consultancy Chris International, said that some companies start their financial year in April and their workers are posted to Singapore in March and they require homes to rent.
He added that some Singaporeans are also renting to be near their workplace or good schools.
"Because of escalating property prices, some people have been priced out of the market and can no longer buy their desired property. They choose to rent instead," Mr Koh said.
Mr Lee Sze Teck, director of research at property agency Huttons Asia, said that there is a small increase in the number of Singapore residents renting because they are waiting for the completion of their homes, which has been delayed due to the pandemic.
Rent increases are likely to continue for the next few quarters because of low base effect, Mr Lee said.
"Singapore entered into a circuit breaker (lockdown) in April 2020 and had its worst economic contraction in the second quarter of 2020," he said.
"Unemployment spiked in the second and third quarter of 2020. Rents fell as well because there was restructuring of rental contracts to help tenants tide over the difficult period."
Ms Sun from OrangeTee, however, said that whether rent increases continue or stabilise depends on the extent of further easing of travel restrictions and the pace of vaccination taking place globally.
"If mass vaccination continues to increase and travel borders are eased further, then we may see more rental demand arising from more foreign workers returning for work in Singapore.
"The rental market depends on a number of factors such as the reopening of international borders, global hiring expectations and pace of vaccination. All these factors may result in more prospective tenants entering Singapore as well as existing tenants leaving the country for overseas study or employment," she said.
Mr Wong of Cushman & Wakefield said that given the Covid-19 safety laws and labour constraints, construction and renovation activities have slowed and this would limit available new supply into the rental market.
"As such, amid limited supply and rising demand, we could see sustained demand for the rental market into the first half of the year," he said.
When it comes to prices, independent property analyst Ong Kah Seng said that since condominium rental prices have increased significantly in the first quarter of this year and causing an impact on tenants' affordability, the pace of condo rental increase is sure to slow down in the months ahead, even as Singapore is "well on track" for an economic recovery.