Swim coach should not have turned his back on student, 6, who later died: Coroner's inquiry
SINGAPORE — A swimming coach turned his back on a six-year-old student to attend to another child during a group lesson at the Kallang Basin Swimming Complex.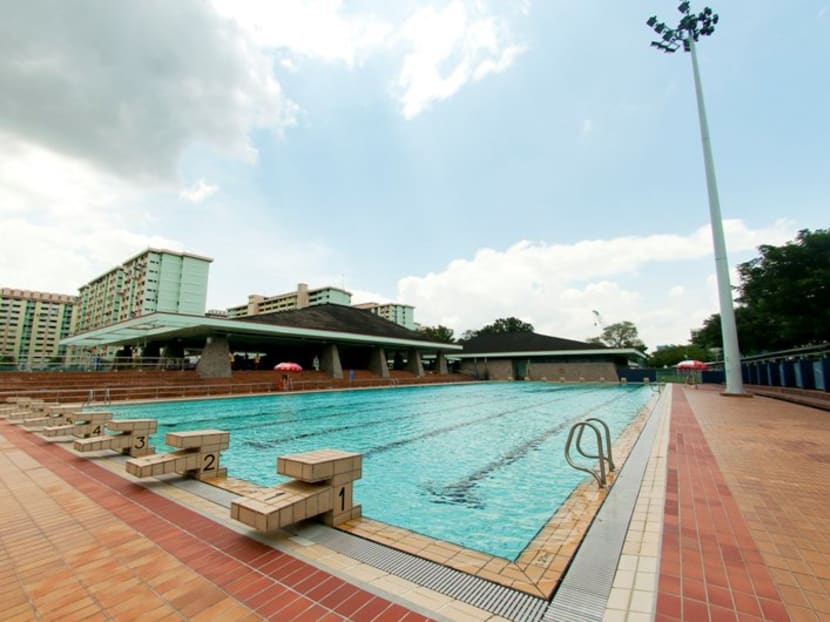 SINGAPORE — A swimming coach turned his back on a six-year-old student to attend to another child during a group lesson at the Kallang Basin Swimming Complex.
Minutes later, the girl was found floating motionless in the pool.
After 20 days in hospital, she died on Jan 9, 2018.
On Tuesday (April 2), State Coroner Kamala Ponnampalam ruled Sherlyn Ler's death a "tragic misadventure" with no basis to suspect foul play.
Still, she noted that the case has shone a light on coaching techniques, and several lapses that the coach had made while managing his swimming class.
Young students should always be within arm's reach in the pool, and they need constant supervision in the water, she told the court.
Sherlyn's father and family members, who were in court on Tuesday, declined to speak to the media after the hearing.
WHAT HAPPENED
On the evening of Dec 20 in 2017, Sherlyn's mother took her to the swimming complex for her lesson and she noticed that it was "unusually crowded".
The elementary swimming class that Sherlyn attended was conducted by coach Matthew Yeo at the teaching pool, which had a depth of between 0.8m and 1m. Sherlyn was 1.11m tall.
The class comprised six children aged between six and eight years old.
Coach Yeo instructed the students to take a swimming board and swim across the pool breadth for about four to five times.
He guided Sherlyn to swim the breadth a few times, guided her to the middle of the pool during the third lap, and then left her there to swim the rest of the way.
He then turned around and returned to the starting point to guide another student.
At the time, Sherlyn's mother was sitting at the platform near the pool to look out of her. At certain intervals, she would check her phone or speak to other members of the public.
At around 7.05pm, the lifeguard in charge of the teaching pool told another lifeguard to take over his duty so that he could use the bathroom.
Around 10 minutes later, one of the children in the pool, who was playing with her siblings and neighbours, saw Sherlyn floating face-up, motionless.
The other girl said she thought at first that Sherlyn was playing and did not check on her. However, when another girl noticed Sherlyn, both girls raised their hands to alert the lifeguard standing next to the pool.
The lifeguard and coach Yeo both swam towards Sherlyn, brought her onto the platform and performed cardiopulmonary resuscitation.
She was taken to Tan Tock Seng Hospital, before being transported to KK Women's and Children's Hospital.
She was warded in the intensive care unit, but on Jan 9 in 2018, her blood pressure dropped and her heart rate declined. She was pronounced dead at 4pm that day.
Her cause of death was found to be a result of near-drowning.
The girl's mother and grandmother said that Sherlyn did not complain of feeling unwell before the lesson, nor did she have any medical complaints or congenital illnesses.
MANPOWER SHORTAGE 
During the coroner's inquiry, the lifeguard in charge of the teaching pool said that there was a manpower shortage at the swimming complex that day.
Instead of the usual practice of having one lifeguard each patrolling the teaching pool and wading pool, and two lifeguards patrolling the competition pool, he was the lone lifeguard patrolling both the wading and teaching pools.
There were also about twice as many people as usual in the teaching pool that evening.
An expert from the Lifeguard Academy said, though, that the standard operating procedure was satisfactory, and recommended that the swimming complex deploy a pool guardian at the wading pool.
Closed-circuit television footage at the pool showed the lifeguard using his mobile phone while on duty. He testified that while lifeguards are not allowed to use their phones while on duty, he did so to monitor his mother at home through a mobile application.
On Monday, State Coroner Kamala said it is "timely" for the swimming complex management to conduct a risk assessment to determine what is the best lifeguard coverage. Lifeguards should also be vigilant, as "drowning is known to occur quickly and quietly between 20 and 60 seconds", she added.
Both the lifeguards involved in the incident are no longer working as lifeguards.
COACH TURNED HIS BACK
Coach Yeo said that Sherlyn used to take private swimming lessons with him, but switched to group swimming lessons in April 2017. She could not float or swim independently without swimming aids or support.
On the evening of the incident, he was guiding every student, including Sherlyn, to swim to the halfway mark in the pool. He would then release the student to continue kicking on their own to the edge of the pool, before turning away to attend to the next student.
He conceded that each time he turned his back, the student he had just finished guiding would be behind him and out of his line of sight.
He said it could not have been more than a minute since he last saw Sherlyn, when he noticed her floating face-up in the pool.
A trainer of the SwimSafer 2.0 programme at Sport Singapore said that a student of elementary swimming skill level of Sherlyn's height, who is unable to swim without a kickboard, should not be left to swim alone at a distance of about 10m away from the instructor during a group class.
Coach Yeo's coaching licence has been suspended by Sport Singapore since January 2018.
State Coroner Kamala noted that on that evening, more than one student was out of coach Yeo's line of sight.
While the SwimSafer 2.0 instructor's manual suggested for coaches to employ teaching methods so that each of their students would be in their line of sight, he did not use any of those methods.
"It is likely that (Sherlyn) encountered difficulty when she was left to swim alone in the middle of the teaching pool. This went undetected by both the swimming coach and the lifeguards deployed, and she was only subsequently discovered in an unresponsive state by a group of children using the pool," the state coroner added.