A taste of what life was like on Pulau Semakau captured through photographs and food
SINGAPORE — Pulau Semakau may be known to most Singaporeans as a landfill but before piles of incinerated garbage filled the island, the area was home and a little piece of "heaven" to many families including Madam Rohani Rani's.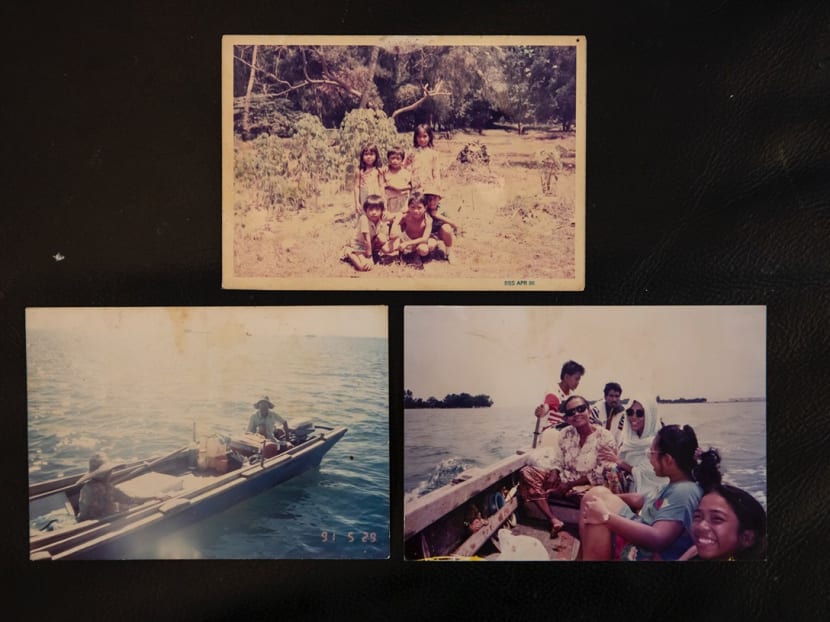 Madam Rohani Rani and her family are "Orang Laut" who grew up on Pulau Semakau before resettling in Singapore in 1977
Her nephew started an Instagram account to document their lives when they were on the island 
The family has also started selling traditional dishes that they used to cook on the island 
 
SINGAPORE — Pulau Semakau may be known to most Singaporeans as a landfill but before piles of incinerated garbage filled the island, the area was home and a little piece of "heaven" to many families, including Madam Rohani Rani's.
Her family are Orang Laut, a Malay phrase used to describe an ethnic group of seafarers who live along the strait of Singapore, peninsula Malaysia and the Indonesian Riau Islands.
While most of the 600 villagers on Pulau Semakau were resettled on mainland Singapore in 1977, Mdm Rohani's parents continued living on the island till 1991 and the rest of her family would visit the island on weekends. 
"It's sad when people think about Pulau Semakau as just a landfill, it is more than that for us," said Mdm Rohani's nephew, Mr Firdaus Sani who would visit the island on his weekends as a child. 
Spurred on by the desire to show others what life on the island was like for him and his family, the 31-year-old started an Instagram page (@oranglautsg) in August, which now has 664 followers. 
KEEPING THE MEMORY OF AN ISLAND ALIVE
His Instagram page features old pictures of his cousins and him swimming at the island and images of his grandparents sitting on the island's jetty in 1991. There are also short posts with phrases that aptly describe how the islanders viewed life.  
"People are always surprised when I say my family lived on Pulau Semakau... But there's no experience like that, you value the little things in life like catching fish," said Mr Firdaus who is a marketing communications manager.
As catching and cooking their own food featured prominently in their lives, Mr Firdaus also decided to start a home business on the weekends, cooking traditional dishes of the Orang Laut in small batches with his mother and aunt.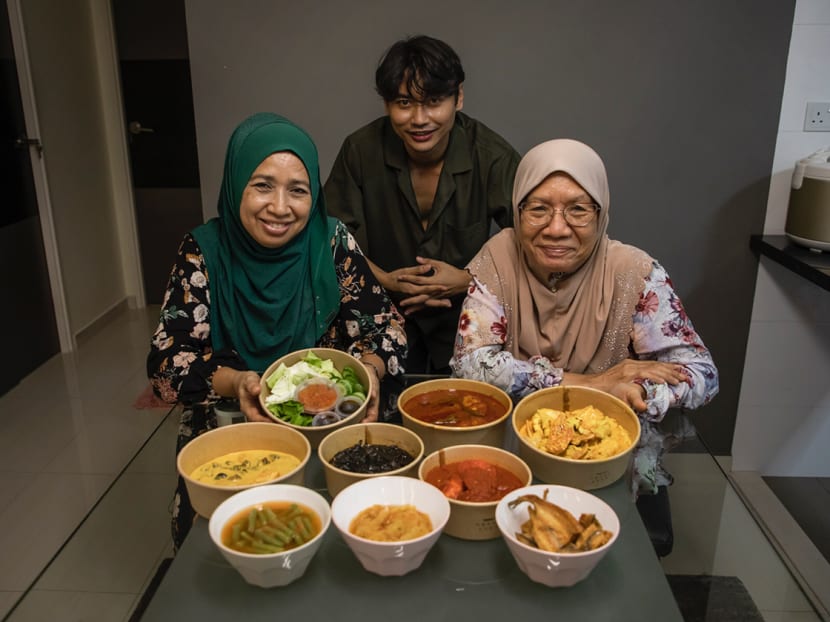 While they do not serve some dishes unique to the Orang Laut such as pufferfish, traditional Malay dishes that are prepared in their family's style such as sotong hitam (black squid) and ketam lemak (crab in coconut milk) are available for delivery.
"I want to tell our story through food," he said. 
A short writeup of how the ingredients of the meal would have been procured on the island can also be found on their website.
LIFE ON THE ISLAND WAS DIFFERENT
To Mdm Rohani, 66, a housewife, who lived there from 1945 till 1977, the island was a little "piece of heaven". 
"My heart feels at ease when I think of home. We would go out at 2am to catch squids by shining a light in the ocean," said Mdm Rohani who now lives in Jurong West. 
Her family earned a living by catching seafood before selling it to a Chinese merchant who lived on the island and would travel to Singapore to sell the goods to other businessmen or at his own shop. 
"My father taught us how to fish, how to watch the tide and know which fishes we could catch. He learnt that from his father and now it's a part of us," said Mdm Nooraini Rani, Mr Firdaus' mother.
"But during the monsoon season, we couldn't fish so we'd do other odd jobs. We would sell homemade hooks and sinkers for fishing, firewood and sometimes help out in the fruit and vegetable plantation."
As the eldest girls among 10 siblings, Mdm Rohani and Mdm Nooraini would also take care of household chores after studying at the only school on the island — Pulau Semakau Malay School.
One of their younger sisters however studied at Labrador Primary in Singapore and her use of island colloquialism used to get her in trouble with her teachers. 
"She argued with her teacher about sotong (squid). She kept insisting it was a nos, a larger type of squid, but in Singapore, any squid is sotong," recalled Mdm Nooraini, 60.
The islanders also used auk for "yes" and measured small grains and sugar by the cupak, which refers to a small cup. 
FESTIVITIES AND GATHERINGS
The kampung spirit on the island was most evident during festivities like Hari Raya and weddings when the village would come together and celebrate.
"The whole kampung would come together and prepare for a wedding. We will build benches, collect coconut leaves to decorate and come together to wash rice to feed everyone," said Mdm Rohani.
Such occasions were reasons for the family to travel to mainland Singapore once or twice a year using their own boat to purchase clothes or necessities for celebrations.
They would also look forward to its annual sports meet, Pesta Five S, where they would compete in different sports activities such as football, tug-of-war and duckling race where participants swim out to sea to capture the bird by hand.
The games would end with a dance fiesta at night where they would watch dancers perform.
MISSING THE ISLAND LIFE
Their idyllic island life ended in 1977 when the Government started relocating families there to Singapore, the same way they did for neighbouring islands like St. Johns Island and Pulau Sakijang Pelepah, now known as Lazarus Island.
From their spacious kampung, the family of 10 moved into a one-room flat in Telok Blangah. 
"It was uncomfortable living in the flat. I felt so free on the island but moving to the flat made me feel trapped," recalled Mdm Nooraini.
"Our father couldn't take it, his life was the island and he was already in his 60s so it was hard to adapt to the city life."
Her father and mother continued staying on Pulau Semakau till 1991, making them the last residents to leave the island. 
Once a week they would check in on their family on the mainland while their children and grandchildren travelled to visit them on the weekends. 
"If my grandfather knew we were visiting, he would take his boat and pick us up from Pasir Panjang. Else we would take a ferry to Pulau Bukom and then a bumboat to Pulau Semakau," said Mr Firdaus.
"My journals in primary school would be about life on the island and the fish I caught… my teachers would often ask me how it was like there."
But when his grandfather's health deteriorated in 1991, he and his wife were forced to move back to Singapore.
"He was sad being in Singapore, he missed the island life," said Mdm Nooraini. 
They were unable to visit the island anymore after that but would sometimes fish nearby.
In 1997, Pulau Semakau had been transformed into a landfill.
"When I heard the news, I was very sad. It's where I played, I grew up in.
"But there was nothing we could do, it is for the development of Singapore," Mdm Rohani said.