Taxi driver admits to causing death of NUS undergrad, seriously injuring 3 others in accident
SINGAPORE — A taxi driver ferrying four undergraduates saw a car speeding in his direction at a signalised cross junction, but he decided to make the discretionary right turn anyway.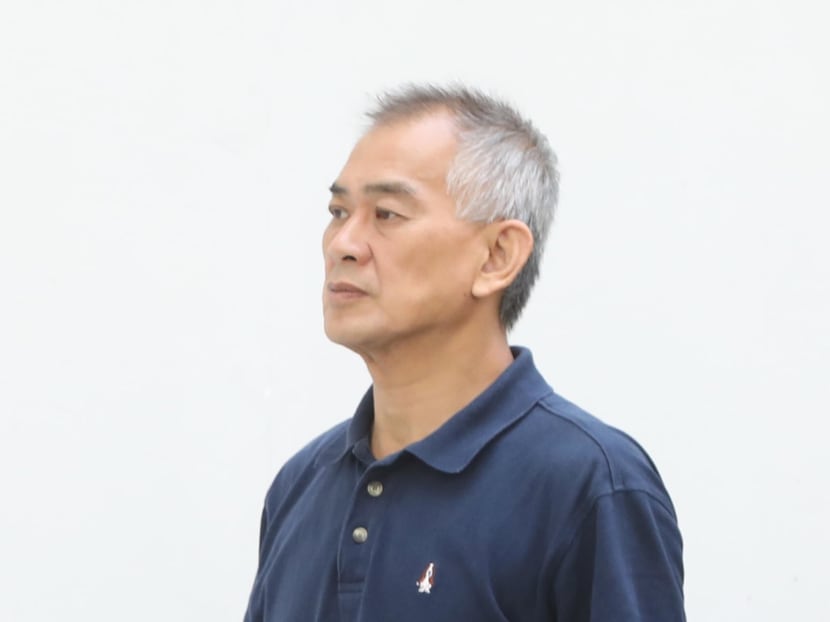 SINGAPORE — A taxi driver ferrying four undergraduates saw a car speeding in his direction at a signalised cross junction, but he decided to make the discretionary right turn anyway.
Yap Kok Hua's actions ended up costing one of his passengers, a 19-year-old, her life. 
Another passenger, a 22-year-old, suffered traumatic brain injuries and multiple fractures, and remained in a vegetative state for some time.
On Wednesday (July 17), Yap pleaded guilty to one charge of causing the death of Kathy Ong Kai Ting by a negligent act, and one charge of causing grievous hurt to Mr Zon Lim, Mr Lim Jin Jie and Mr Ting Jun Heng, who were all 22 years old at the time.
They were studying at the National University of Singapore (NUS) then — Ong was a first-year environmental studies student.
Two other charges of causing hurt to the driver of the car he collided into, and failing to ensure his rear seat passengers were wearing a seatbelt, will be taken into consideration for sentencing on Aug 2.
Deputy Public Prosecutor (DPP) Timotheus Koh told the court that Yap has a history of minor traffic offences dating back to 1992. Most recently, he was fined for speeding in 2014 and failing to conform to a red light signal in 2016.
The prosecutor also noted that accidents at traffic junctions were flagged as a "grave concern" by the authorities last year.
From January to April 2018, 38 people died from fatal traffic accidents — four more than the same period the previous year.
The issue of discretionary right turns also recently received an airing in Parliament, with two Members of Parliament calling for their removal. 
Such junctions are projected to be discontinued in five years, but one MP, Lim Sun Sun, urged the Land Transport Authority to shorten the time to prevent more accidents. 
For causing death by a negligent act not amounting to culpable homicide, Yap could be jailed up to two years, fined, or both. 
For causing grievous hurt by a negligent act, he could be jailed up to two years, fined up to S$5,000, or both. He could also face a driving ban.
WHAT HAPPENED
The court heard that Yap picked up his four passengers at Clementi Mall on April 19 last year at about 7.30pm. They then set off for Tembusu College, a residential hostel in NUS.
Mr Zon Lim sat in the front seat, while the other three, including Ong, sat in the back.
They had only been on the road for two minutes when they arrived at the junction of Commonwealth Avenue West and Clementi Road.
When the traffic light turned green, Yap moved forward into the right turn pocket, stopping to check for vehicles coming from the opposite direction.
He saw Mr Ng Li Ling, 21, speeding towards him, but decided to turn right into Mr Ng's path. Both vehicles collided into each other, while the taxi also hit another stationary car at the junction.
The taxi and Mr Ng's car were both severely damaged. At the time, visibility was good, the weather was clear and traffic flow was light.
Video footage of the accident from Yap's in-car camera was played in court.
An analysis by the Health Sciences Authority (HSA) found that Mr Ng had been driving at between 92 km/h and 97 km/h. The speed limit there was 70 km/h. Yap was travelling at about 24 km/h then.
A further HSA report stated that if Mr Ng had kept to the speed limit, they could have likely avoided the collision.
All four victims were taken to the National University Hospital, where Ong was pronounced dead at about 10.30pm.
Mr Ting suffered severe brain injuries and was vegetative, but managed to get better. He was hospitalised for 54 days and referred to Tan Tock Seng Hospital, where he is still undergoing rehabilitation.
Mr Lim Jin Jie suffered a fracture, among other injuries. He stayed in hospital for eight days and was given 144 days of medical leave.
Mr Zon Lim was kept on a neck brace and hospitalised for eight days. He was given 23 days of medical leave.
'HORRIFIC COLLISION'
DPP Koh sought eight weeks' jail and a five-year driving ban for Yap, citing the death and serious injuries that resulted from the "horrific collision".
Yap's lawyers, Mr Josephus Tan and Mr Cory Wong, asked for a slightly lower jail term of six weeks.
Mr Tan pointed out that Yap had "stopped intermittently at the turning pocket and checked for oncoming traffic", which was "in stark contrast to the typical dangerous driving or even careless driving".
Yap was also not speeding then, while the accident could have been avoided if the other driver was not speeding, Mr Tan added.
However, DPP Koh said that Nr Ng's speeding should not be a mitigating factor, as Yap had displayed negligent behaviour.
"The accused was aware of danger approaching but he decided to run the risk anyway… The headlights of the oncoming vehicle were clear and visible," he added.
TODAY understands that action will be taken against Mr Ng.