Telco TPG to double customer service staff after complaints of delayed replies, poor service
SINGAPORE — Telecommunications company TPG Telecom has pledged to double its team of customer service officers after coming under fire lately for unresponsive service.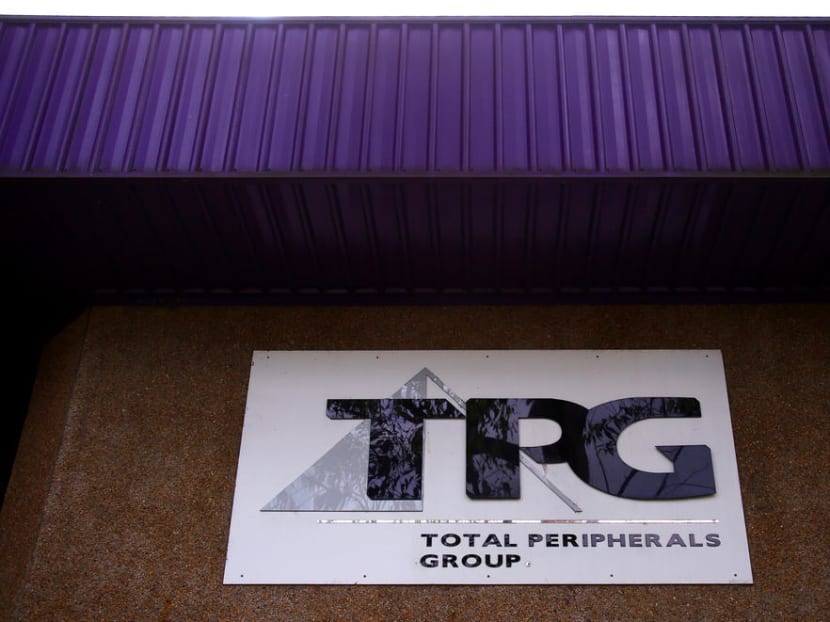 TPG customers in Singapore said their requests and questions to the telco were ignored  
The telco apologised and said it was hiring more employees to handle queries 
TPG also said it found no evidence of duplicate charges, but will improve its billing system  
SINGAPORE — Telecommunications company TPG Telecom has pledged to double its team of customer service officers after coming under fire lately for unresponsive service. 
In the past two months, irate customers have voiced displeasure at Singapore's fourth telco after repeated requests to terminate their mobile phone plans were met with silence. 
The Australian telco's Singapore Facebook page is filled with hundreds of complaints. 
In response to TODAY's queries on Thursday (Aug 27), TPG apologised to customers for the delays in its replies. It said that it has had to deal with a surge in requests and sign-ups since it launched a popular plan for seniors last month. 
The telco, which launched commercial services in Singapore in March, declined to reveal the size of its customer service team. 
Subscribers told TODAY this week that they were growing increasingly frustrated at the telco for failing to process their requests to terminate their phone plans. This is despite sending repeated email messages and leaving comments on the telco's Facebook page.
The absence of a customer service phone line has exacerbated the situation. At their wits' end, some customers have resorted to visiting the TPG store at Orchard Central.
Marketing executive Benson Chan, 25, said that he emailed the telco on Aug 6 to cancel his phone line. 
He sent three follow-up email messages — on Aug 11, 21 and 24 — but by Wednesday, he had still not received a reply.
Ms Helen Goh, who left a negative review on TPG's Facebook page, had a similar experience. 
The 37-year-old, who works in the property sector, said that she sent two email messages on Aug 16 and 22 asking to cancel her phone line.
"They ignored my first email and (replied to the second email) asking me to submit my details again for the termination request," she told TODAY. "Now, they are not responding and there is no hotline I can call."
She said that she might have to go to the store to have her termination request processed if the telco does not get back to her soon.
Responding to the complaints, TPG said that it has been taking a longer time to respond to requests and queries from customers because it has been "inundated with customer requests and sign-ups" owing to the popularity of its Seniors Plan. 
The plan, renewed every 30 days, offers 20GB of data at S$5. 
"For that, we apologise to our customers and would like to assure them that we are taking their feedback very seriously, and are currently putting forth our best efforts to address their concerns, including hiring additional manpower."
TPG's SIM-only plans run on 30-day billing cycles and customers who make recurring payments may cancel their plans anytime before the end of each 30-day cycle. 
The telco acknowledged that because of the delays in its responses, it could not process some customers' requests for termination in time and they were inadvertently charged for the following subscription period. 
"We would like to assure all our customers that we will refund the payments for such cases when we verify (them after receiving) their respective termination requests," it said.
In response to a TODAY query, the Infocomm Media Development Authority (IMDA) said: "IMDA expects operators to take consumers' feedback seriously and has asked TPG to investigate all complaints and resolve issues raised expeditiously. 
"TPG has also informed IMDA that it is committed to investing more resources to improve the customer service experience. We will monitor the situation and the steps taken by TPG to resolve all customer service issues raised."
SERVICE LINE FOR SENIORS IN THE WORKS 
Apart from doubling the size of its customer service team, TPG also plans to roll out a service phone line for its customers aged 60 and older to respond to requests more efficiently. This is because the telco recognises that this group may not be technologically savvy. 
When asked why it does not have a general service phone line for customers, TPG said that as a modern telco, it has chosen a "digital approach" — using social media and email — for its customer service.
"TPG Singapore is focused on the digital future, where we interact with our customers digitally to resolve issues and queries in the most efficient way," it said. 
"Having a digital approach also lets TPG provide plans and services that are more competitive in the industry."
NO DUPLICATE CHARGES
Some customers initially believed that they received duplicate charges in their August phone bills and sought answers from the telco. 
In response, TPG said that based on its investigations, it has not "encountered any situation where clients were wrongfully charged for what they did not pay for".
It added that there were several possible reasons for the multiple charges.
For one, there were delays in TPG's billing system. For instance, customers who were not billed for July will see a second entry in their August bills. 
In other cases, customers have several phone lines tied to the same credit card and may see multiple deductions on their credit card bills as a result. 
Right now, credit card bills do not show the mobile lines as well as the months that customers are being charged. Instead, subscribers must log into their accounts on the TPG website to view their bills, the telco said.
"To address these concerns, we are also working on a billing enhancement that will provide clearer descriptions of each charge on the credit card bill, including showing the subscription period and the phone number."
TPG said that it has also seen a handful of cases where customers signed up for a number of lines on the same day.
When multiple payments are authorised, TPG said it assumes that a customer wants to sign up for multiple lines. 
Although the firm sends each customer a confirmation email for every successful registration, this message may have gone to the spam folder of the customer's email account.
Therefore, a customer who receives duplicate charges may not have realised that the registration was already successful on the first attempt before trying to register a second time.
TPG said that it takes customer service and the quality of its products and network services very seriously and pledged to do "whatever it takes" to ensure that its customers are satisfied.