They left their jobs to do this full time — is podcasting the new 'in' thing?
SINGAPORE — From sharing their experience in National Service to talking about sex education in school, local podcast Okletsgo seems to have found the formula to obliterate the wall between hosts and listeners.
SINGAPORE — From sharing their experience in National Service to talking about sex education in school, local podcast Okletsgo seems to have found the formula to obliterate the wall between hosts and listeners.
Helmed by former Ria 89.7FM deejays Dzar Ismail, 34, Dyn Norahim, 38, and Raja Razie, 38, their podcast has amassed over 80,000 listeners per episode in the last 200 episodes — eight times the number of listeners they had when they started in February.
It has topped the local Spotify podcast charts since March, even trumping famous talk show hosts Trevor Noah and Conan O'Brien.
"I think podcast is to radio what Netflix is to television," Dzar told TODAY. "Consumers get to have the freedom of consumption at their own time and pace."
Known to be candid with his opinions, Dzar believes that the biggest difference in producing content for radio and podcast is the language — radio deejays are expected to speak formally, while podcasting allows for colloquialism.
"I think people gravitate towards colloquial banter because it's like eavesdropping on a conversation three friends are having," he said.
Dzar pointed out that podcasting has the ability to create a community of like-minded individuals — often times it creates a feedback loop between the hosts and their audience — and listeners can also end up generating topics of conversation for the podcasters.
Asked about the formula for a successful podcast, he said: "For us, it's all about telling stories about the man on the street. Our style is raw and unapologetic."
While it's not a new medium, podcasting is slowly gaining popularity and several local producers have jumped on the bandwagon, even leaving their jobs to do it full time.
Here's a look at some of the others.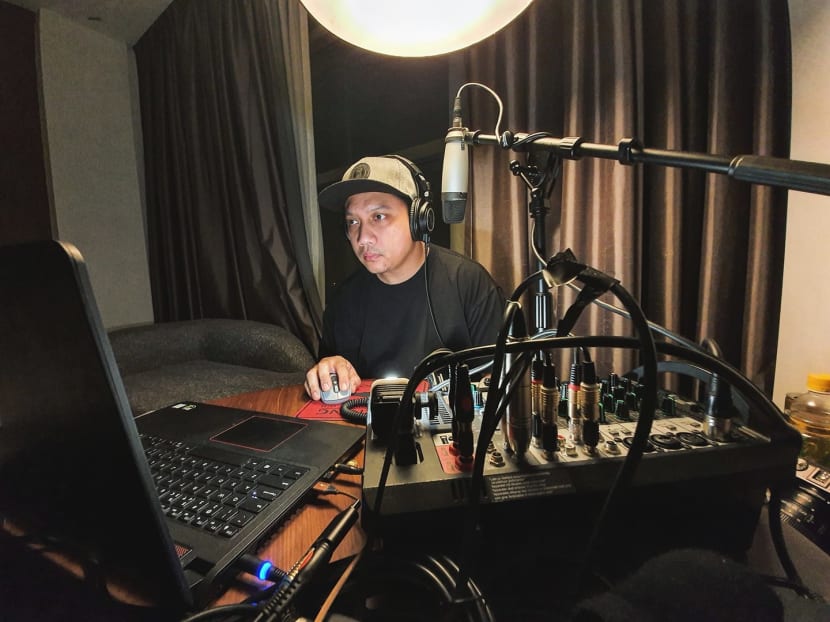 1. Malam Seram (Scary Night)
The latest addition to the local podcasting scene is also a former Ria 89.7FM deejay. Fans of Abdul Karim Sadali, or better known as DJ KC, will remember him from his time helming the horror show Misteri Jam 12 (Mystery at 12 o'clock), which was a hit among Malay listeners.
He is still telling spooky stories, this time in podcast form. While the stories shared may be fictional, the thrills it brings are all too real. He told TODAY: "It's horror. Everybody loves horror!"
While many were saddened when he left radio, the 40-year-old felt that his journey as a radio deejay has "plateaued", which was why he decided to do podcasting full time. His podcasts have been getting 10,000 listeners per episode since he started a month ago .
KC said podcasting, like other businesses, comes with a risk.
"If you sell curry puffs, there will be days that you sell 10 curry puffs and there are days where you sell two. It's the same for podcasting," he said.
But one good thing about being a podcaster is that he gets to spend more time with his two children, aged five and 22 months old, he said.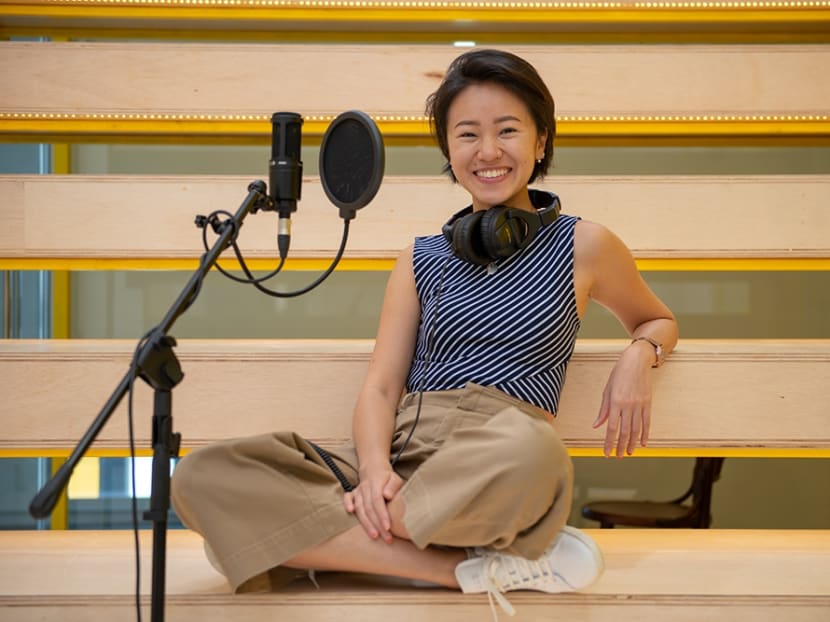 2. Something Private
A 23-year-old on her journey to discover her body, birth control pills and sexually transmitted diseases creates a podcast that is honest, engaging and educational.
Hosted by Nicole Lim from media production company Our Grandfather Story, Something Private is a podcast rooted in female health and wellness — a topic that she felt strongly about. After a year of being an independent multimedia producer, she decided to join the company in June to helm its podcast full time.
"My main goal is to start conversations about women's health and to navigate around these topics that are deemed a bit inaccessible or taboo in our society," Nicole said.
She declined to reveal the number of listeners the show currently has.
Nevertheless, Nicole described the research process to come up with content for each episode as rewarding. Her podcast, she said, helps her listeners "soak up information without having to flip the pages of a report, scroll down the screen of their phones or sit through a full three-minute video".
The low cost of entry also made her decide to do podcasting full time.
"With podcasting, I think everyone starts on an equal footing. How you differentiate your show with others is through your content, which you have full authority over."
3. Economical Rice
What does a fresh graduate out of a business school in Wisconsin, the United States, do when he returns to Singapore? He talks about the things he enjoys — on a podcast.
Exploring big topics such as financial literacy, economic growth and capitalism on his weekly podcast, 28-year-old Danny Koordi has gained over 200 listeners per episode, 10 times more than when he first started.
He first became interested in the storytelling medium after discovering how big the podcast industry in the United States is, as an undergraduate at the University of Wisconsin.
Early this month, the former auditor turned his "passion project" into a full-time gig.
"Singaporeans are very pragmatic to say that people should stay at a job that does not satisfy them just because it's stable," said Danny.
"When I was at my old job, I pictured a long ladder that I had to climb, and to climb that ladder, I had to work a lot of nights and sacrifice time with my family."
Although he admitted that it has not been very lucrative for him — the most he had earned from podcasting is a pair of "expensive" headphones — he is optimistic that his show has the potential to flourish now that he has the time to focus on it.
"Honestly, it's very scary to take this leap, but I'm ready to hustle because I really see potential in podcasting," he said.