TODAY's use of TikTok to engage youths, live webinars earn accolades at global news media awards
TODAY's TikTok account came in second for Best Use of Social Media at the INMA Global Media Awards held on Thursday (June 9). TODAY's live webinar series 2021 also received an honourable mention.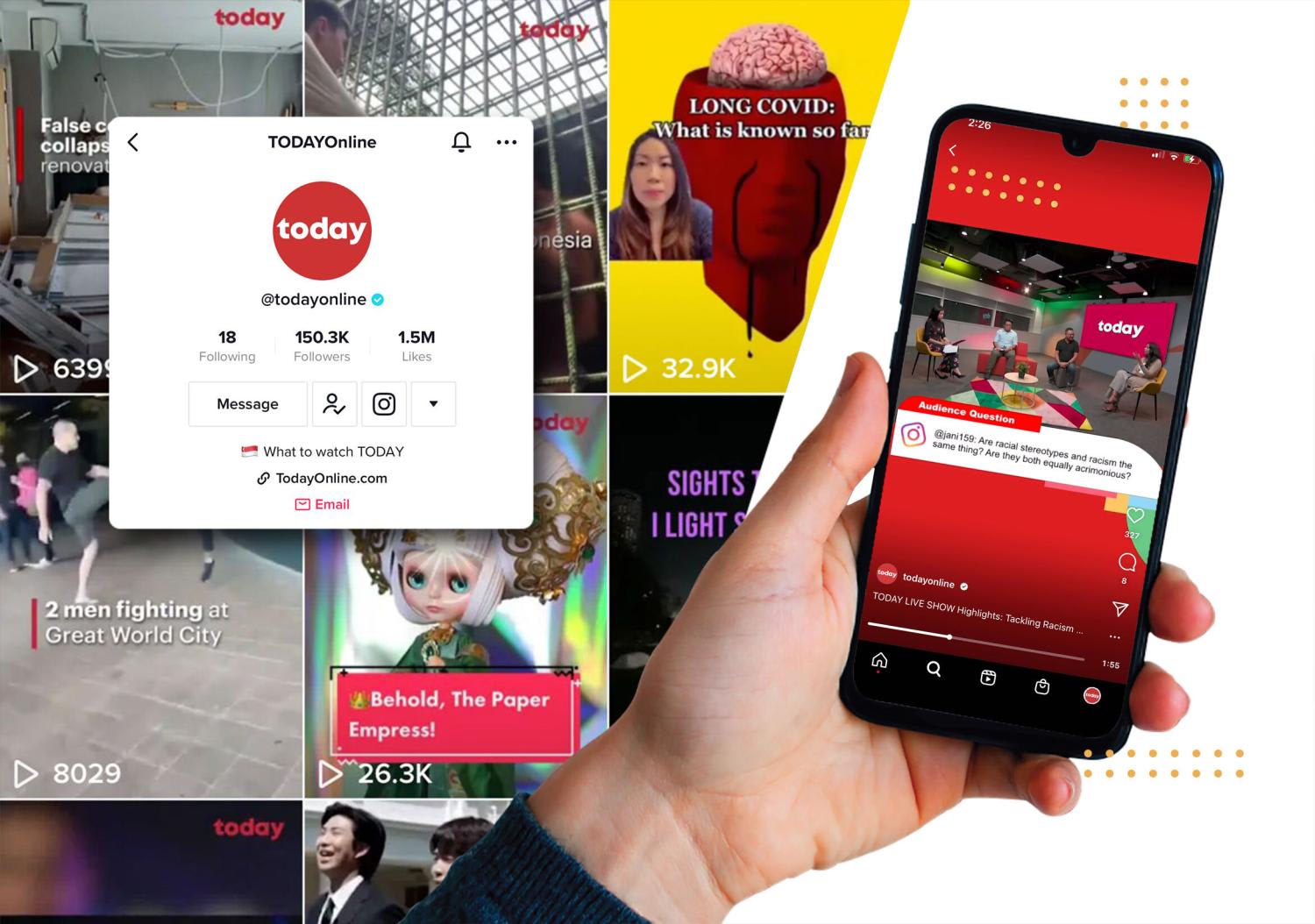 SINGAPORE — TODAY's use of short form video-sharing app TikTok and its webinar series on findings of its inaugural Annual Youth Survey last year have been recognised among top global media brands at an international competition.
TODAY's TikTok account (@todayonline) came in second place — behind BBC's Instagram account — for Best Use of Social Media at the International News Media Association (INMA 2022) Global Media Awards held virtually on Thursday (June 9). The Economist took third spot for its Instagram account, ahead of Germany's DW, India's SheThePeople.TV and the United Kingdom's Thomson Reuters Foundation which received honourable mentions.  
The annual awards evaluate news media companies across the world and rewards innovation and best practices on news brands, advertising, data and insights, product, and newsroom. TODAY's TikTok account was awarded for its creative use to "meaningfully engage, tell stories, and/or grow your news brand's presence".
TODAY was one of the first mainstream news outlets in Singapore to establish a presence on TikTok. It saw a surge in followers in 2021, achieving over 600 per cent in growth in followers since it first started its TikTok account in July 2020. TODAY's TikTok videos typically receive 100,000 to 300,000 views. Its most watched video to date has at least 1.5 million views and counting. 
Apart from winning silver in social media, TODAY also received an honourable mention for its live webinar series held last year on TikTok and Instagram in the category of Best Use of an Event to Build a News Brand. The top three spots for this category went to India's Jagran Prakashan, Norway's VG and the United States-based The Wall Street Journal.
The TODAY webinar series are an extension of the annual TODAY Youth Survey, which was held for the first time in 2021, and sought the views of over 1,000 Singapore youths aged between 18 and 35 on six topics that concern them: Racism, religion, LGBTQ attitudes, gender dynamics, the impact of Covid-19 on mental well-being and social ties, and career and material success.
TODAY's Chief Editor Loh Chee Kong said: "It is gratifying that our efforts to engage youth meaningfully are being recognised among the top international news brands.
"Many things are vying for youths' attention these days but beyond clicks and pageviews, we want to build a relationship with our audience, so that they know they can turn to us amid the clutter — to help them be informed on issues close to their hearts, make sense of what's happening and learn from different perspectives."