Trade-in grant for e-scooter riders: More than 3,000 applications received, LTA says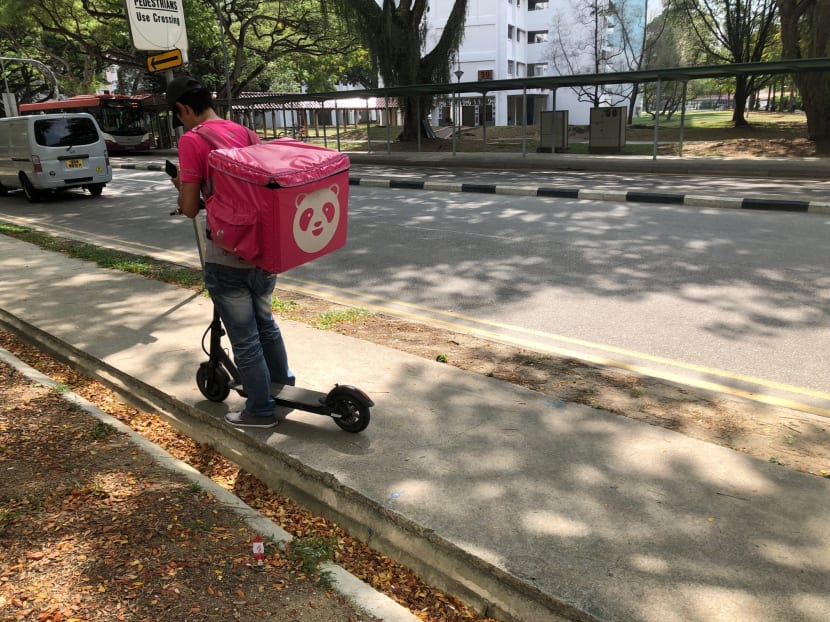 SINGAPORE — As of Monday (Dec 16), the Land Transport Authority (LTA) has received more than 3,000 applications for the e-scooter trade-in grant scheme, and approved more than 2,800 of them, it said in a Facebook post. 
The application figure is close to half of the 7,000 food delivery riders across the three major food delivery companies here who were affected by the e-scooter ban on footpaths that took effect on Nov 5. 
The grant allows qualifying riders looking to buy electric bicycles to get a full funding of S$1,000 and those buying bicycles to receive S$600.
Two of the companies — Grab and Foodpanda — said on Dec 11 that more than 45 per cent and 75 per cent of its riders respectively have applied for the funding to trade in their e-scooters. Of those, more than 90 per cent have had their applications approved, the two firms said.
On Dec 12, Deliveroo said that it had received applications from 15 per cent of its riders who use e-scooters since the grant was announced and most of these applications are being reviewed by LTA. 
The authority announced on Nov 7 that it would be setting aside S$7 million for trade-in grants to help delivery riders defray the cost of switching to other modes of transport. 
After the riders apply for the grant and it is approved, they will next have to buy their new personal transportation device.
Upon doing so, they will trade in their e-scooter with their food delivery company, where they will receive the grant money upon presenting the new device. 
Riders have up to Dec 31 to apply for the grant and complete the above processes.
For riders with Grab, after their application is approved, the deadline for them to get new devices and to claim the grant money has been extended to March 31.
A Grab spokesperson said last Wednesday that it is giving the extension so that riders will have more time to submit supporting claim documents and trade in their LTA-registered e-scooters for their new devices. 
The same Dec 31 deadline was set for riders to dispose of their e-scooters that do not comply with safety standards. LTA is offering an incentive of S$100 for PMD riders who drop off their non-compliant devices at designated centres.