Traineeships for mid-career workers part of Govt's new approach to help people land jobs: Josephine Teo
SINGAPORE — The Government plans to nudge more people — including mid-career professionals — to take up traineeships and attachments, as part of a new approach to expand employment opportunities in the face of a weak job market.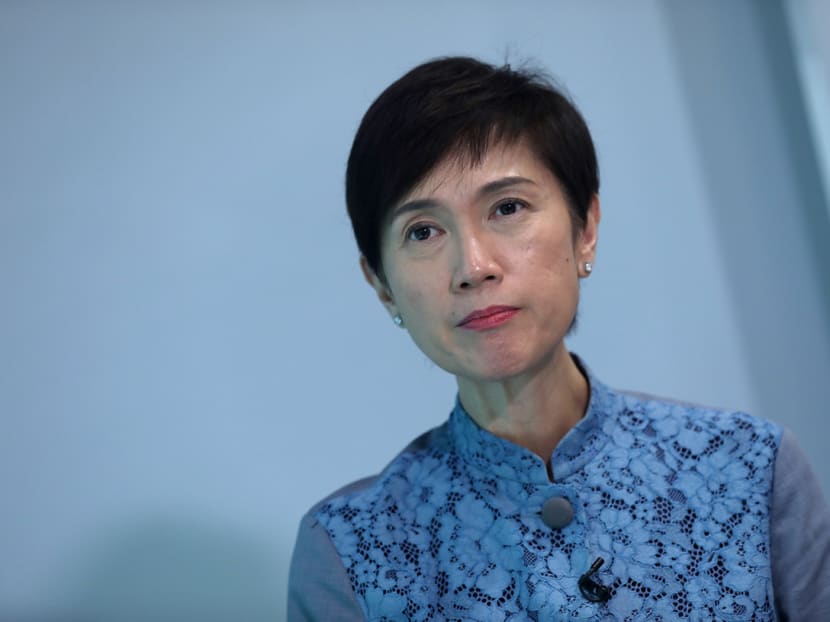 SINGAPORE — The Government plans to nudge more people — including mid-career professionals — to take up traineeships and attachments, as part of a new approach to expand employment opportunities in the face of a weak job market.
Giving an update on measures to help workers through the economic slowdown hastened by the Covid-19 pandemic, Manpower Minister Josephine Teo said on Friday (May 29) that jobseekers were facing more challenging conditions in the present economic climate.  
While they are eager to secure jobs, employers are not ready to hire. 
Jobseekers will, moreover, continue to outnumber vacancies available, Mrs Teo told reporters via teleconferencing application Zoom.
The Manpower Ministry's preliminary estimate for March showed that there were about 70 vacancies for every 100 jobseekers.
In these situations, the Government must seize "every possible channel of opportunity" and open as many pathways as possible for people to secure jobs, Mrs Teo said.
On Tuesday, Deputy Prime Minister Heng Swee Keat announced a new scheme to help unemployed mid-career jobseekers acquire skills and start new careers. 
The SGUnited Mid-Career Traineeships scheme will set aside 4,000 traineeship places for mid-career professionals.
This is on top of the 21,000 traineeship places for first-time jobseekers under the SGUnited Traineeships Programme. 
Mrs Teo said that the labour market in Singapore had yet to hit bottom, with the full impact of the pandemic likely to be felt only in the second quarter of this year.
She said the mid-career scheme would provide jobseekers who are less keen to spend time in a training institute with an opportunity to gain work experience.
At the same time, companies wishing to transform but have not found the right people to help them with this effort may tap the expertise of these mid-career jobseekers, said Mrs Teo.
When asked for an example of what these traineeships might look like, Mrs Teo cited Singapore firm PBA Group, which has taken on more than 10 trainees as part of government agency Workforce Singapore's Attach-and-Train programme, which offers traineeships to mid-career workers.
PBA Group designs robots and automation solutions for small- and medium-sized enterprises, and has trainees in various roles, including business development and marketing for robotics applications. 
While these trainees have no confirmation of a job offer, Mrs Teo said that they could well be hired if they prove themselves suitable to the role. 
Even so, she acknowledged that it would be more challenging to provide mid-career professionals with work attachment opportunities than fresh graduates.
"For fresh graduates, it is easier for companies to create and curate an experience that is meaningful, but for mid-career (workers), companies will have to think a little bit harder on how the mid-career professional can contribute to companies' transformation and capability building," she said. 
In addition to providing meaningful work to attract mid-career professionals, firms must offer jobseekers a reasonable allowance, said Mrs Teo.
To get more companies on the scheme, they, too, must feel that they are reaping gains from the attachment. 
"So matching them with the right person, with the right set of skills and right set of capabilities that can add something to their business, that is going to be the big challenge," she said.
Mrs Teo said that the Government would work with partners, such as trade associations and the Singapore Business Federation, to provide funding for these attachments.
Asked whether companies would be open to offering such opportunities at a time when business conditions are difficult, Mrs Teo reiterated that firms would have to see value in taking part in the programme, especially if they have to pay a stipend to trainees. Value could be in the form of an improved service or product as a result of roping in the trainees, she said. 
She gave the assurance that the Government would provide resources, such as training, to help trainees bring more value to companies.
While it is not easy to open up traineeship opportunities for mid-career jobseekers, Mrs Teo said she would discuss how to do this with the new National Jobs Council — chaired by Senior Minister Tharman Shanmugaratnam — and provide details later.