#trending: Are some S'poreans quitting pursuit of the 5Cs? Netizens suggest many are content to 'just get by'
What is the Singaporean dream? In just one day, a Reddit thread with this question has attracted more than 250 comments. The Redditor said that it used to be the "5Cs", but wonders if it has evolved to just "getting by"?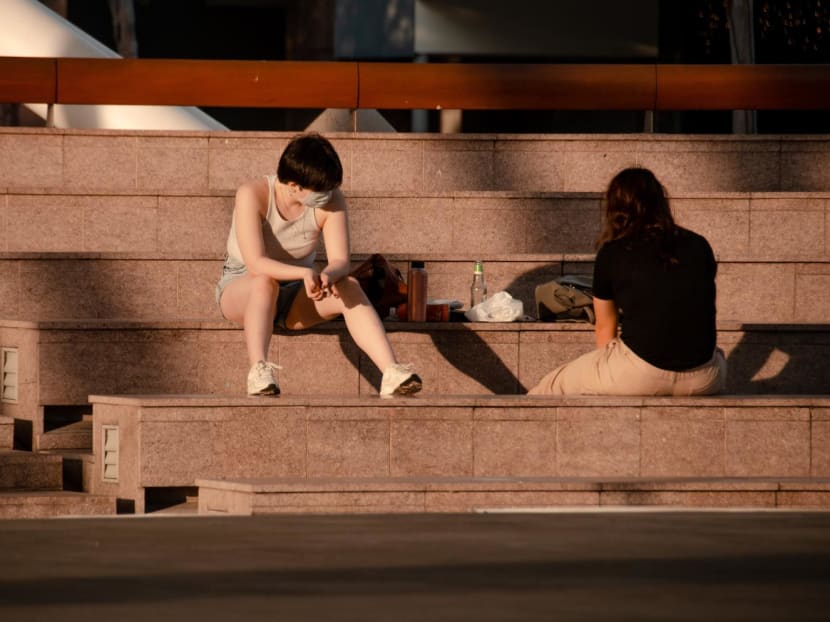 Is the Singaporean dream no longer achieving the "5Cs" (cash, car, credit card, condominium and country club membership)? 
A post on a Reddit forum said that the Singaporean dream has come to "hentak kaki", meaning to remain stagnant in your career
Many online users agreed but felt this is no matter for concern
They said that young Singaporeans now look for goals beyond material wealth — such as supporting a cause or self-improvement
SINGAPORE — The Singaporean dream used to be achieving the "5Cs" of cash, car, credit card, condominium and country club membership, but that may be fading. Given the recent trends of "quiet quitting" and "lying flat" in the workplace, have Singaporeans decided to "quiet quit" in life, too? 
In a post on the r/singapore subreddit segment of online forum Reddit last Sunday (Sept 25), a Redditor seems to think so. The post received 222 comments within a day and based on the discussion, it appears that the Singaporean dream now is to "hentak kaki", a Malay drill command for marching on the spot. 
He posits that today's youth "just end up remaining more or less where they were a generation before", with many lacking "ambitions in their late 20s/early 30s".
He said the Singaporean dream that "used to be the 5Cs" — that have long defined material success here at least in the eyes of some — seems to have morphed into nothing more than "just getting by".
If this is indeed true, many Redditors suggest that it is nothing to be concerned about. 
One user suggested that perhaps, Singaporeans are looking inwards and gaining satisfaction from self-improvement or from doing "good in the world" instead of material wealth or a rise in social standing. 
Further rejecting the typical Singaporean dream of rising up the ranks and gaining riches, the user suggested that meritocracy in this country has resulted in a "society of snobs". Many agreed with the comment. 
The Redditor added that since meritocracy encourages an individual to work for their success, an individual's worth becomes linked to their ability to gain wealth and those who are financially less well-off are looked down upon as if they "deserved" to be poorer. 
The view echoed the sentiments of Singapore's Ambassador-at-Large Tommy Koh, who called Singapore a "very snobbish and hierarchical society" in an interview with news channel CNA on Aug 12 this year.
Other users on Reddit explained why more Singaporeans might have adopted a more laid-back approach towards work and the pursuit of greater material wealth. 
One suggested that Singaporeans aspiring to "hentak kaki" is a sign of prosperity, because it signals that people have experienced enough material comfort to look beyond their job. 
The circumstances and means to achieving a better life have changed, one Reddit user said, as hard work and career progression are no longer the best way to achieve a better life. 
Those in the middle class in Singapore are now able to live comfortably and achieve a "decent standard of living" due to improvements in public housing, transport and facilities. This means the desire to jump from middle class to upper middle class is no longer as strong, since the time, mental stress and effort required may not be worth it. 
Overall, work expectations may have increased across the board as well, another Redditor said, where doing overtime has become the norm. It may now require staying back on weekends and weeknights to outperform one's peers. Therefore, the "bigger sacrifice" in terms of time and effort is unsustainable and leading a middle-class lifestyle may be a more attractive option for workers of this generation.
Reddit users gave anecdotes to illustrate the differences in work culture: "My dad used to be able to knock off at 5+(pm), pick up my mum, sometimes even dabao (take away) dinner and all (would) be back home by 7(pm) for dinner. Nowadays, for most people, knocking off at 7(pm) is already considered a luxury."
Some other online users challenged the very definition of a national dream. 
"I think it's very Singaporean of you to think that dreams and ambitions have to be career- or material-related," a Redditor opined.
For some Redditors, their dreams are simple: A happy home, pursuing a hobby and a reasonably paid job. 
ARE YOUNG SINGAPOREANS NO LONGER CHASING 5Cs?
In TODAY's live webinar last December, panellists said that younger Singaporeans look to create an impact and make a difference in their careers instead of chasing the 5Cs.  
The webinar, which discussed how young Singaporeans are redefining success and priorities in life, heard that they value experiences and growth opportunities in their jobs instead.
Material wealth is no longer the marker of success, some of the millennial panellists said. For example, Ms Kathy Xu, 39, founder of eco-tourism company The Dorsal Effect, she said that it was about gaining fulfilment and pride in her achievements instead.