#trending: Don't 'treat us like we owe you a living' — F&B workers ask patrons for empathy
Someone asked on Reddit if people could be more empathetic towards F&B workers. A number of online users chimed in, agreeing with the examples cited and gave their own of bad experiences with customers.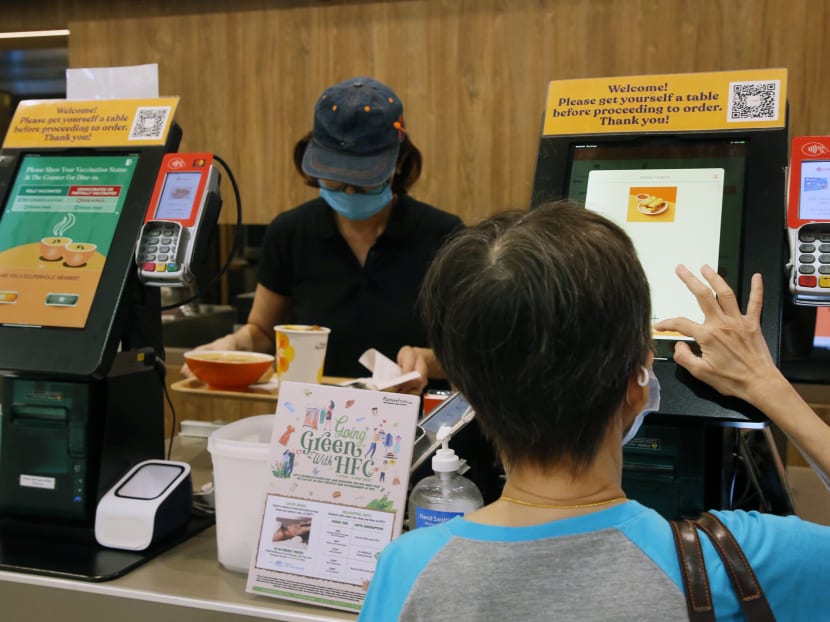 SINGAPORE — A Reddit thread appealing for more empathy for food-and-beverage (F&B) workers in Singapore has garnered significant support from fellow Singaporeans on the online forum.
Last Friday (July 29), Reddit user "u/Inv1s1b1e", wrote on the r/Singapore subreddit thread: "I wish customers/guests empathise more with F&B staff." The post had 95 per cent votes in support and received 162 comments in four days. 
The Singaporean, who has worked in the F&B line for more than three years, said that the encounters that he and his colleagues endured with some members of the public were demoralising.
He offered some advice for patrons: "If you make a reservation at a busy restaurant, and you are late… not picking up calls/answering texts, the table is going to someone else that walks in.
"Please don't make a fuss and treat us like we owe you a living."
On splitting the bill, it is okay if it is a table of four, he wrote. However, if it is a table of 15, "it's going to take a long time for service staff to split, please don't complain when (that happens)".
Finally, a rule of thumb on restaurant policy: "We don't make the rules, someone else does."
Singaporean Redditors have chimed in on the thread with their own nightmare experiences working in the food service sector. 
One Reddit user faced the same scenario as the person who put up the original post: "Had one incident with 11 pax who wants to split the bill 11 times with 11 different credit cards, and the ****** had the nerve to complain about being late to catch a damn flight."
The root cause of ill-mannered customers is the culture in Singapore, one Redditor reasoned: "Just look at how parents behave in public or treat service staff. Demanding, entitled. Naturally kids learn that, maybe not now but later." 
Others suggested that people who are rude to service crew members should give working in an eatery a try so that they can find out how "rude people can be when they think they're above you" and "experience how it feels like to be on the other side".
On the flip side, some Reddit users felt that service standards in Singapore can improve. 
"I've seen service staff at mid-range restaurants deliberately turn around and avoid me after I raise my hand during off-peak hours," one wrote.
Another wrote after recalling an unpleasant encounter with service crew: "Everyone's tired and overworked in Singapore, and — unlike Thai or Japanese — politeness isn't ingrained in the culture, so nobody even tries."
BAD BEHAVIOUR A PERENNIAL ISSUE
On the same day the Reddit thread was started, the owner of burger joint Nothing But Cheeseburger went on TikTok to call out the unreasonable behaviour of customers who visited his restaurant. 
Mr Tommy Wong, 36, said that a family of three had asked for all three of their burgers to be replaced after eating half or more than half of the burgers. 
The family had wanted their burgers well done, even though the staff members were under instruction to inform customers before purchase that the burgers were usually cooked medium or medium-rare, Mr Wong said.
Despite that, he decided to fulfil the request of the son who had come up and told the crew that he wanted his burger well done. The joint gave him a new burger.
The father then came up with the same request, even though only a bite of burger was left uneaten. The restaurant employee obliged, since they had already given a new burger to the son.
Moments later, the mother approached the staff member, repeating the same request for a well-done burger. 
An exasperated Mr Wong pleaded with people not to do this to F&B outlets because it is "very unfair to them". 
"You basically wasted (everyone's) time... the shop won't even make money on your order, lose money some more," he said. "As a business, it is very hard for us to argue with customers. Because… whatever the truth is, it will make the shop look very bad."
Mr Wong's video had 64,000 views and 489 comments as of Tuesday. Many people sympathised with him and pointed out that it was a clear case of customers "taking advantage" of F&B businesses.
The bad behaviour of Singaporean customers is not new. A 17-year-old got into an altercation with a hawker in April, after flipping a tray at the hawker. 
In March this year, two men smashed a plate on the floor at a Punggol restaurant after accusing F&B workers of having a bad service attitude and allegedly threatened to beat up staff members.