#trending: Foldable seats on MRT trains don't give more standing room, Redditors say
SINGAPORE — A recent post on Reddit has reignited discussions on the online forum about the foldable "tip-up" seats which the Land Transport Authority (LTA) first introduced on MRT trains back in 2018. Four years on, many netizens are of the opinion that these seats are a victim of "bad design".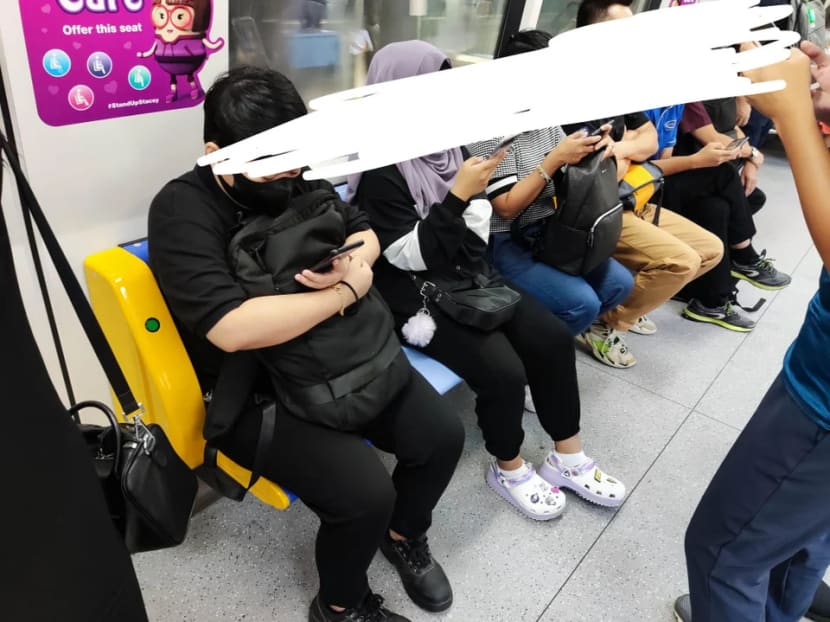 Foldable "tip-up" seats that the authorities first introduced on MRT trains back in 2018 recently became a hot topic on Reddit
Some netizens feel that these seats, which can be folded up to provide more standing room in crowded trains, are victims of "bad design"
One common comment was that with commuters generally preferring to sit, there is no chance for train operators to fold the seats 
Other netizens lament that they have mistaken a green circle on the side of the bench for a button that controls the folding of the seats
SINGAPORE — A recent post on Reddit has reignited discussions on the online forum about the foldable "tip-up" seats that the Land Transport Authority (LTA) first introduced on MRT trains back in 2018. 
Four years on, some people are of the opinion that these seats, now in use on the North-South and East West Lines (NSEWL) and Thomson-East Coast Line (TEL), are victims of "bad design".
The foldable seats, which are benches that hold two or three seats each, were made to be operated by the train drivers, TODAY reported in February 2018. The aim was to fold them up and make way for more standing room to accommodate peak-hour crowds on trains.
On Thursday (July 7), Reddit user "LemonNarc" wrote: "It has been a good four years, and yet I still don't understand the use of mechanical benches, still unfolded during the peak (hours)!"
Along with the remark was a photo of passengers seated on the foldable bench.
Similar sentiments have been echoed by online users over the years, with one on Reddit commenting in November 2019: "The tip-up seats? I've never seen them being retracted ONE SINGLE TIME."
Another comment on the post by "LemonNarc" said: "I work for the TEL… I had the experience of handling these trains and honestly feel that these foldable seats are a hassle to set up and pretty pointless.
"Thankfully the new Bombardier/Alstom trains for the NSEWL (red and green) do not come with these seats."
WHY THE FOLDABLE SEATS ARE NOT FOLDED
A post by "avid transportation fan" A Meow Cat (AMC) on the SG Transport Critic blog in June last year offered one simple reason for this: "There will always be someone on board."
Taken with the everyday occurrence that commuters "will always choose to sit", as commuter Olivia Ng said to TODAY when the seats were first announced, there is no opportunity for train operators to fold the seats without unceremoniously shooing commuters away from them.
LTA said that the train drivers would decide whether to keep the seats up or down during their pre-service inspection checks. However, this means that they can change the seats' orientation only before the train is in service and not during, thereby locking the seats in the unfolded position for the entire duration that the train is running.
Even at train terminals, blogger AMC said: "The only station where there will not be a chance of a passenger sitting down on the tip-up seats is Marina South Pier," since commuters must clear out of the train at this station in order for it to switch directions.
At all other terminus stations along the North-South and East West Lines and Thomson-East Coast Line, the direction change is carried out while the train is at the platform, meaning that commuters may continue to walk in and out of the train cabins freely.
AMC added that Pasir Ris and Tanah Merah will soon use the same process as Marina South Pier to switch directions. Even with that, it will be "a grand total of just three stations that are equipped to handle the seat toggling safely".
It appears that commuters such as "LemonNarc" have caught on to the irony of the "non-folding" foldable seats in the time such seats have been in use.
Many comments on his post on Thursday called the seats "a design that is good on paper but fails to take human behaviour into account".
One had a winning suggestion for LTA: "Instead of having the seat fold upwards where the captain can't fold the seats at all because passengers refuse to get off, the chair should sound a warning for 5 seconds for passengers to get off the seats before folding downwards.
"Any selfish dude who refuses to get up" is just going to fall on his butt, the person wrote.
SINGLE SEATS VS BENCHES
Some people also observed that because the seats are combined in the form of a bench, as long as just one person is seated, all the seats in the unit have to remain unfolded.
One Reddit comment proposed individual units instead: "It's literally the worst implementation of such seats I've seen... I think going the individually collapsible way would have been a better use of resources, if you wanted to have collapsible seats in the first place."
Another agreed: "Not mentioning the one seat sacrificed per row for the folding mechanism. Utterly useless."
Others pointed out that this would also allow those who need to sit down, such as elders and pregnant women, without needing to unfold an entire bench.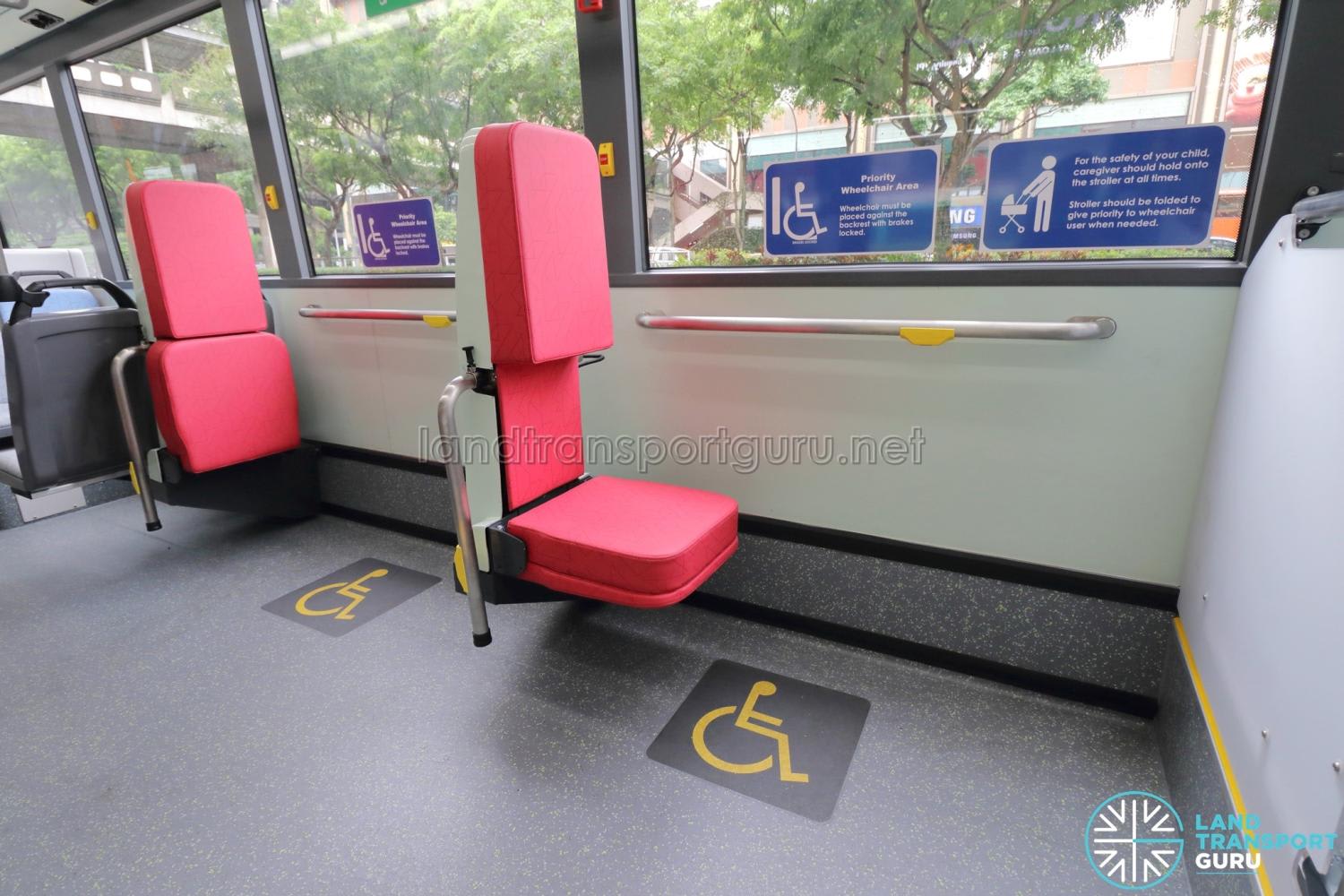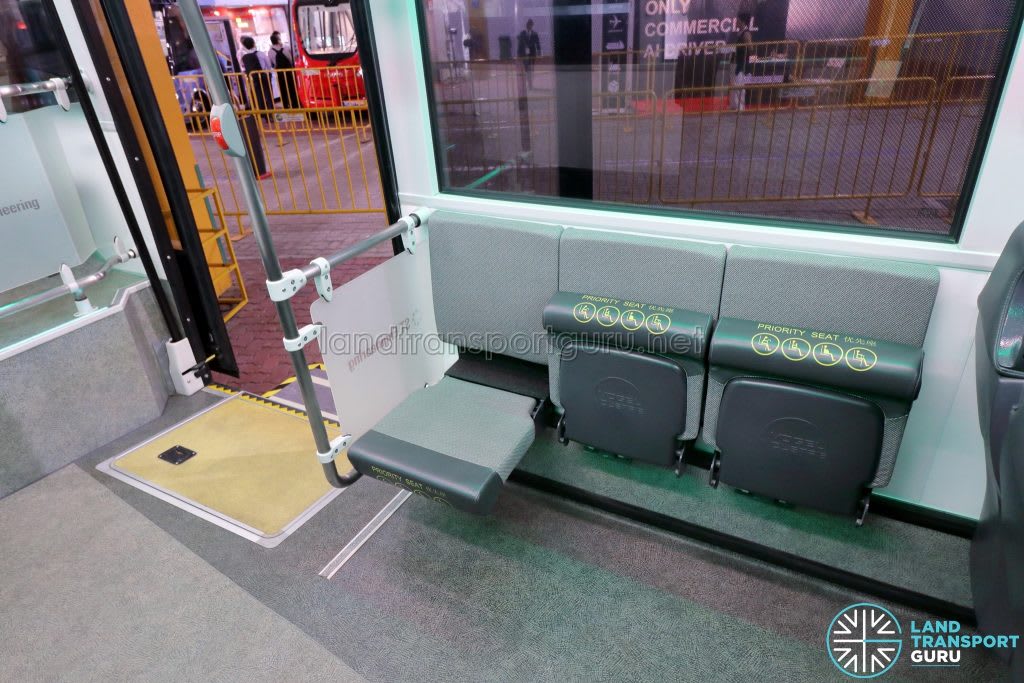 On public buses, for instance, several do have individual foldable seats that can be unfolded by passengers, similar to those in movie theatres.
Blogger AMC wrote that LTA itself had also installed the individual foldable seat design on trial "concept buses" previously.
The blog post also featured an image of the Melbourne Metro in Australia, where individual seats have been shown to work.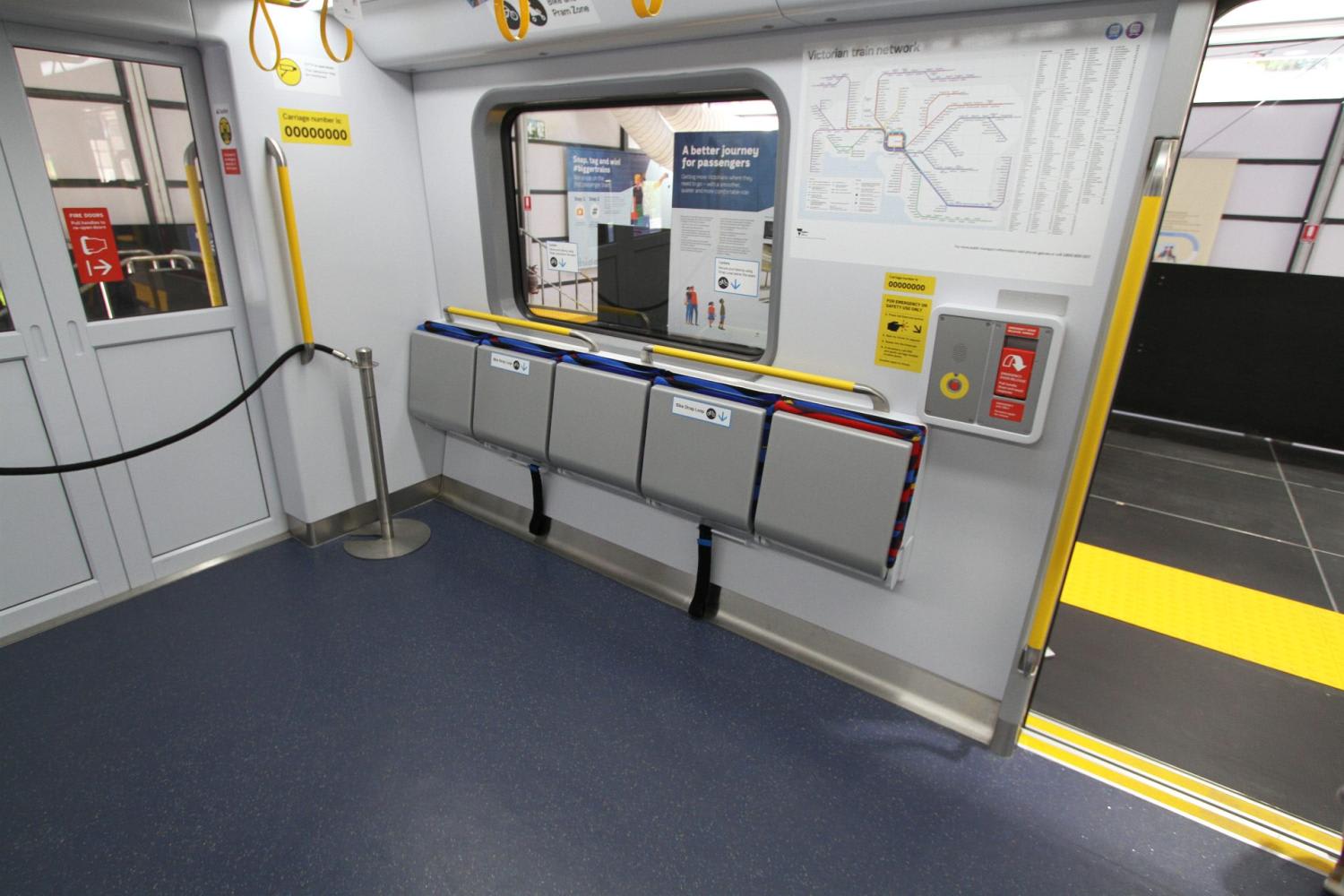 NO DIFFERENCE HAVING THEM OR NOT
Another camp debating the matter said that foldable seats should not have been introduced at all, saying that folded up or not, it is "inefficient space usage".
In February 2020, a Reddit user questioned: "How much more space does it actually free (up)? Doesn't look like that much to me."
Although LTA said before that each train with tip-up seats "can accommodate up to 100 more commuters with the seats folded", Redditors claimed that this had not been the case for a variety of reasons.
One, for instance, spoke of the need for safe distancing: "Who on earth wants to stand within breathing distance of their fellow commuters, especially in pandemic times?"
Another Redditor complained that LTA had not taken into consideration "how people use the existing trains with no seats".
The comment continued: "If anything, even fewer people are able to stand than sit in the space provided because they need to hold the rail and that takes up room."
Others argued that removing the seats would make no difference because standing passengers would frequently not make space for others.
A Redditor summed up the typical mentality of MRT commuters as such: "Singaporeans would see more space, therefore they have more space. They won't go about squeezing (with others) so more people can board."
Another surmised: "The end result is the (number) of people you can contain in a standing-focused carriage will always be fewer than one with seats."
Whatever their preference, though, commuters agreed that the design of the bench is also a misleading one.
Some said that they have mistaken the green circle on the side of the bench for a button that controls the folding of the seats.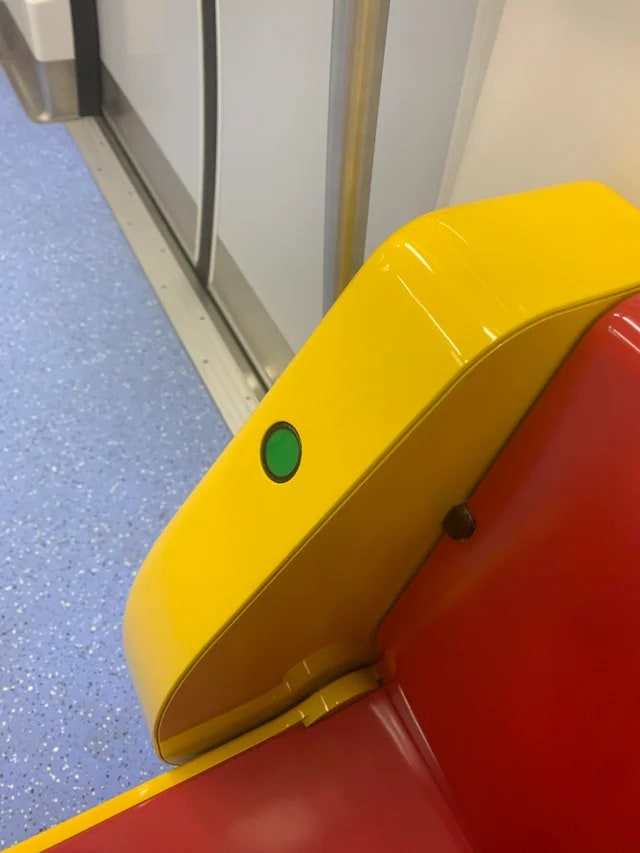 This prompted a flurry of humorous, far-fetched guesses on the purpose of the button, from "room service" to "brings you to Narnia".
One Reddit user commented on the post by "LemonNarc": "Press the green button and it'll convert it to a mini playground slide and they'll go weeeeeee for 0.5 second."
Another wryly said: "Pressing the green button flashes the current COE (Certificate of Entitlement) prices on the screen to remind plebeians why they're packed like sardines on the trains in the first place."
Hopefully, there will be some improvement in crowding with the new train stations and trains that are due to begin operations in the next few years.