Two new media literacy resources to teach youth how to spot fake news
SINGAPORE — At this digital arts workshop, there are no crayons and paper. Instead, participants create drawings on iPads, and also pick up media literacy skills along the way.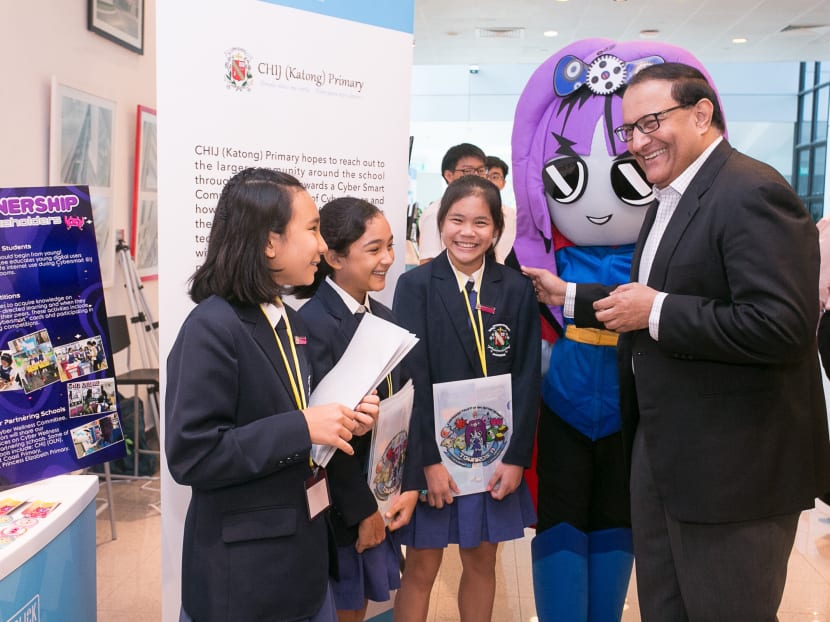 SINGAPORE — At this digital arts workshop, there are no crayons and paper. Instead, participants create drawings on iPads, and also pick up media literacy skills along the way.
The Digital Arts for All workshop, run by social enterprise Make The Change, aims to expose participants, including seniors and people with disabilities, to technology. At the same time, youth facilitators teach them how to fact-check news they receive on messaging applications and where to search for credible information.
Such "ground-up" initiatives were highlighted by Communications and Information Minister S Iswaran, who said that a "well-informed and discerning public" remains the "first and most important line of defence" against the scourge of fake news.
Mr Iswaran, who is also Minister-in-Charge of Cyber Security, said: "Even as we work towards drafting legislation to curb the spread of deliberate online falsehoods, we know that this alone will not be sufficient. Ultimately, the integrity and reliability of the Internet and social media lies in the hands of netizens." 
Speaking at the inaugural Better Internet Conference on Monday (March 11), Mr Iswaran announced two new media literacy resources to help young people better distinguish between real and false content online.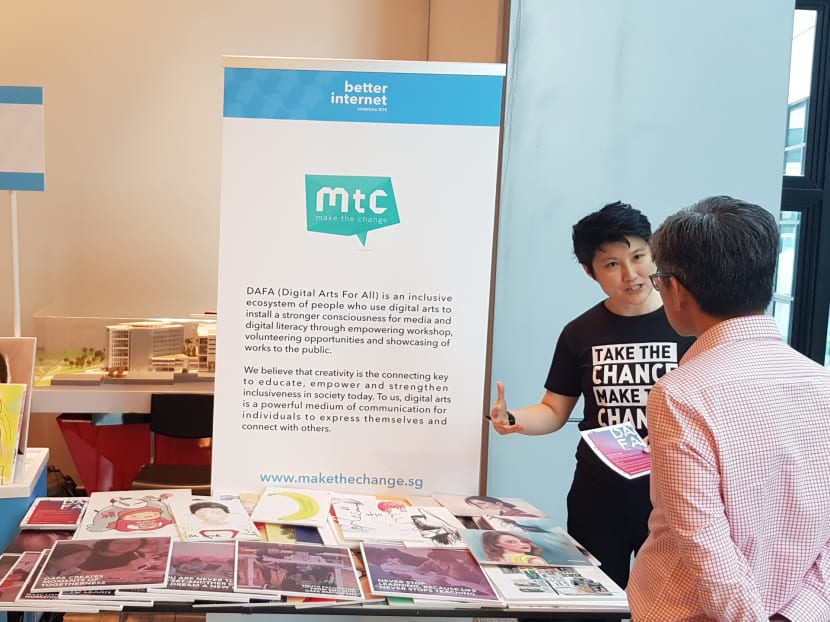 One is a fact-checking starter kit called Get Smart with Sherlock.
Based on the fictional character Sherlock Holmes, the kit features the detective trying to "solve the crime" of fake news.
This toolkit will cover topics such as the definition of fake news and the forms it can take, the consequences of spreading fake news and how to spot such false information.
It will be produced as a series of five booklets, short videos and infographics, and will be released online on website of the Media Literacy Council (MLC).
The second resource is the News and Media Literacy toolkit, which is targeted at students between 13 and 18 years old. It will be produced as a series of lesson plans. Activity sheets will be released on the council's website and distributed to all secondary schools.
It will cover three topics, teaching students how to evaluate the reliability of news sources, how to know when a photo has been digitally manipulated, and how to tell the difference between fact and opinion.
The two resources were developed in line with the recommendations by the Select Committee on Deliberate Online Falsehoods, the council said. It is part of several fact-checking resources that MLC is rolling out this year.
The select committee was convened by the Government last year to study the issue of fake news. It then submitted a report last September, proposing measures to counter online falsehoods.
Among others, it recommended introducing new laws, strengthening public education and promoting fact-checking.
At the conference held at the Singapore Institute of Technology on Monday, Mr Iswaran also gave an update on the launch of the National Framework on Information, Media and Cyber Literacy.
The framework, first announced in November last year, will provide public organisations with guidelines on how to spot fake news and is expected to be ready by the first half of this year.
"We are now consulting academics and relevant agencies on the development of the framework, with content guidelines that can serve as a reference for all organisations in designing their digital literacy programmes," he said.
GETTING THE YOUNG INVOLVED
On Monday, MLC launched its latest campaign to encourage good cyber habits.
The campaign — with the tagline, "Be safe, be smart and be kind" — will run in two phases from March to May and September to November this year.
Mr Iswaran said: "The work of strengthening digital literacy in Singapore is an ongoing effort and we want to catalyse more ground-up initiatives."
As part of this effort, the council has pushed out the Better Internet x Youth Call for Proposal, which aims to support young people and encourage them to initiate projects for their peers and community.
Applicants who have kickstarted projects to promote digital and media literacy may be funded up to S$50,000 for each initiative.
Projects that were supported under the first call-for-proposal round include a cyber-wellness programme by the CHIJ Katong Primary School.
Through this programme, CHIJ Katong students work with their peers in other schools to promote good cyber-safety habits and discuss issues such as how to respond to online stalkers and deal with cyber bullying.