Two years' jail for NTU undergrad who had sex with Sec 2 student in his hostel room
SINGAPORE — After meeting at their primary school alma mater in 2017, a 22-year-old undergraduate and a 13-year-old secondary school student began chatting on social media and messaging apps.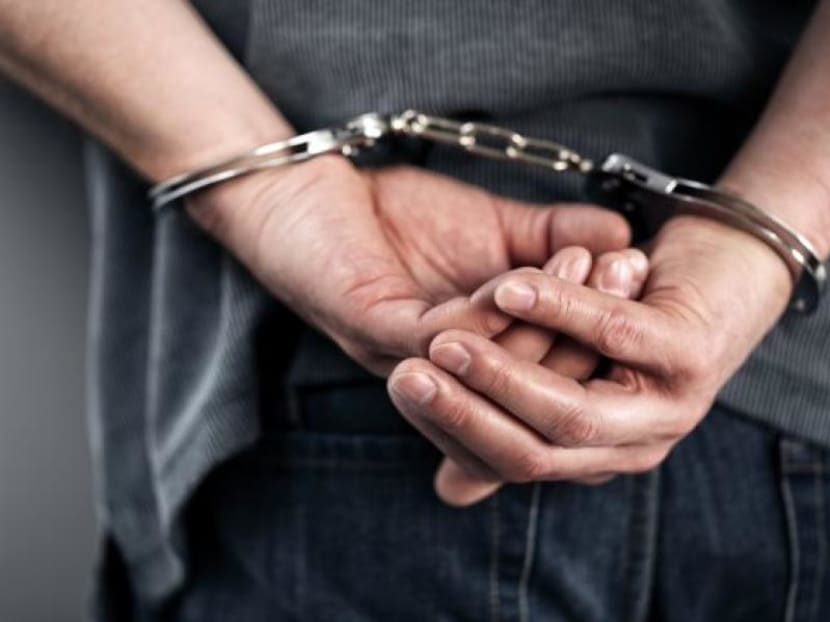 SINGAPORE — After meeting at their primary school alma mater in 2017, a 22-year-old undergraduate and a 13-year-old secondary school student began chatting on social media and messaging apps.
Barely a month later, he invited her to his residential hall room in Nanyang Technological University (NTU) where they watched the movie 50 Shades of Grey and engaged in sex acts.
He then began working as a relief teacher at her secondary school and taught her class. That was when she confided in her friends that she had sex with him before, and that she regretted it. 
The school eventually found out and suspended him.
The man, who is now aged 25, was sentenced to two years' jail in a district court on Tuesday (Feb 11). 
He pleaded guilty last month to three counts of sexual penetration of a minor with another eight similar charges taken into consideration for sentencing.
However, he will not begin serving his sentence immediately as he wants to appeal against it. He remains out on bail of S$20,000.
He cannot be named due to a court gag order to protect the identity of the girl who is now 16 years old.
In response to media queries, an NTU spokesperson said: "The university takes a very serious view of any criminal conduct. Any student who is found guilty will be subject to disciplinary action, including suspension or expulsion from the university, depending on the severity of his offences and other mitigating or aggravating factors."
The spokesperson added that the university cannot comment on specific cases due to confidentiality.
RELATIONSHIP NEVER MATERIALISED
The court earlier heard that the two became acquainted in early April 2017. They had both been from the same co-curricular activity in their primary school.
When the girl returned to the primary school to help her juniors, a fellow alumnus introduced her to the man. He told her he was studying at a local university and she replied that she was in Secondary 2.
They exchanged mobile phone numbers afterwards and he contacted her on Instagram. They then started communicating over other mobile apps and through phone calls. 
During a four-hour conversation over the phone one night, he told her about his previous sexual experiences.
He then asked if she wanted to meet and she agreed, thinking he was interested in her and that they could start dating.
"However, the relationship never materialised," Deputy Public Prosecutor (DPP) Sruthi Boppana told the court.
He also told her he had exchanged nude photographs with other girls in the past and asked to do the same with her. 
After he sent her a photograph of his private parts, she reciprocated.
HE PERSUADED HER TO PERFORM SEXUAL ACTS
On April 25, 2017, he took her to his home where they performed sexual acts on each other. He had to persuade her somewhat to do so.
Over the next two weeks or so, she went to his NTU hostel room and to his home again. When he asked if they could have penetrative sex, she reminded him that she was still a virgin and not comfortable with doing it then but she eventually relented.
Shortly after, she asked him to stop as it was too painful.
After this incident, he told her that he was going to start working as a relief teacher at her school. 
They stopped meeting.
When he started teaching her class, she told her friends that she had sex with him before. 
In early July 2017, she also confided in her form teacher who had asked if there was something going on between them. It was unclear how the teacher found out. 
The girl's parents were informed and the girl lodged a police report. 
Meanwhile, the man's head of department and the school principal confronted him and he initially denied the allegations.
He was suspended and did not return to the school. He also deactivated his Instagram account and deleted all the chats and photos he had exchanged with the girl as he did not want to risk them being circulated on the Internet.
He subsequently admitted to his offences during investigations.
GIRL REGRETTED ACTS: DPP 
DPP Sruthi sought at least 33 months' jail, saying that any consent given by the girl could not have been deemed as "positive consent" due to her young age.
"As a result of the incidents, particularly the last incident, the victim expressed that she had difficulties sleeping and had in essence regretted the acts – again underscoring the lack of maturity among victims of this age to give positive consent to such acts," the prosecutor added.
In mitigation, the man's lawyer S Radakrishnan said that the girl had told him she had boyfriends and "friends with benefits" before.
"The victim also confessed that she liked (the man) at first sight and that she wanted to be his girlfriend. (He) and the victim had therefore exhibited interest in each other from the very beginning," the lawyer added.
The man is set to graduate from his NTU course later this year, Mr Radakrishnan said.
For sexual penetration of a minor under 14, the man could have been jailed up to 20 years, and fined or caned.