Under-35 and jobless: S'poreans turn to side hustles, self-improvement while waiting to land a full-time job
SINGAPORE — Having had prior working experience, Mr Hakim Wijaya did not expect to encounter difficulties when entering the workforce for a second time after graduating with a degree in Fashion Media and Industries from Lasalle College of the Arts.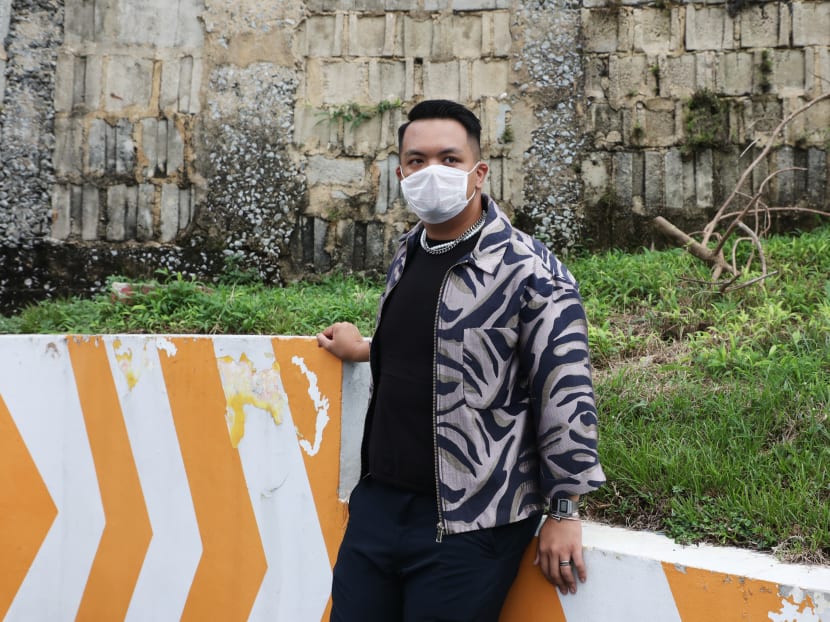 Some have enough savings to hold out for a better-paying job, while others lack the luxury to be choosy
A HR practitioner said that recruiters look at how candidates have been using their time productively
She said even if a candidate lacks a skillset, he should have a strategy for bridging that gap
SINGAPORE — Having had prior working experience, Mr Hakim Wijaya did not expect to encounter difficulties when entering the workforce for a second time after graduating with a degree in Fashion Media and Industries from Lasalle College of the Arts.
For the past four months, Mr Wijaya has applied for more than 80 job openings, yet only a handful of companies have responded to him — though with unsatisfactory terms.
"I worked (for) two to three years before entering university to save up, and looking for a job then was so much easier," said the 27-year-old, who worked as a visual merchandiser before entering university in 2018.
However, with the current economic downturn, Mr Wijaya is not alone in his predicament. More than 10 young adults under the age of 35 told TODAY of their challenges in seeking employment.
Some, like Mr Wijaya, have recently graduated, while others were retrenched from their jobs.
Yet, the urgency to get employed has been mixed.
Some said their savings have afforded them buffer time to find the right job, while others lacked this luxury.
A common thread, however, is that none said they are sitting idly, and are instead finding ways to keep themselves occupied through either improving their skillsets, working part-time or even monetising their hobbies.
STILL HUNTING
In Mr Wijaya's case, he has turned to freelance styling and design jobs to stay afloat.
One company which had shortlised him for a job interview did not respond to him after he told them his expected salary was S$3,500. They had offered S$2,500, the average salary for the role.
"I'm feeling very anxious and defeated, because I applied for jobs that I know I'm qualified for but I keep getting rejected," said Mr Wijaya.
As for 26-year-old Roy Ng, he is playing catch up. The fresh mechanical engineering graduate from the National University of Singapore reckons he has already sent out close to 80 job applications.
He explained that while he was studying, some of his peers had already secured jobs for themselves as they started their hunt at the start of the year before the Covid-19 pandemic turned the world upside down.
If all else fails, Mr Ng is contemplating enrolling in a postgraduate course related to business.
Marketing and management graduate Kurt Poh is similarly on a job hunt after graduating from the University of Sussex in Brighton, England, last month.
The 26-year-old said that while there are no lack of job postings related to his degree in Singapore, they were either looking for candidates with work experience, or those who are multi-skilled in things like design, for instance.
Mr Poh said he has only a rudimentary knowledge of design.
HARD TIMES FOR FREELANCERS
Some freelancers in the badly-hit arts sector told TODAY that they cannot afford to be too choosy as their families are dependent on them.
Ms Mirah Jayy, 26, is the sole breadwinner in her family supporting her younger siblings and parents.
When she found herself without work due to the ongoing pandemic, the former theatre technician took up two part-time jobs even though the income was "less than half of her previous salary".
"I've been applying for a lot of jobs in the service space and administrative jobs, but none of them have gotten back to me as I don't have the qualifications. I don't have a diploma," said Ms Jayy who holds a higher certificate in technical theatre.
Ms Lili Muslihah, 26, said freelance work is very irregular and does not pay well.
To compound the problem, shows are no longer live but pre-recorded, which requires a different set of skills that the freelance production manager is not well-trained in yet.
She takes up food delivery jobs to supplement her income.
"I know times are hard, so I will just keep freelancing until something comes in," said Ms Lili, who has applied for a range of jobs outside the arts sector, including in education and even uniformed organisations.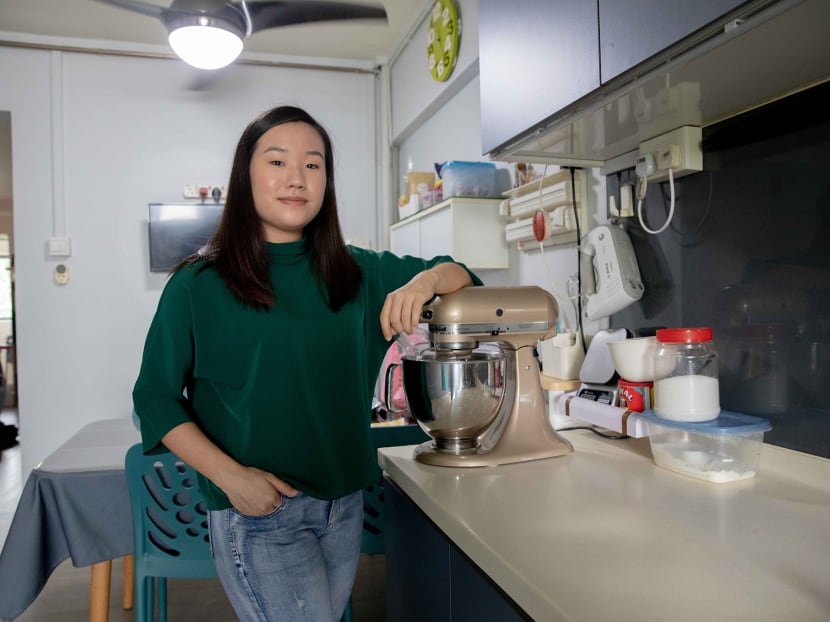 FINDING A LIFELINE IN BAKING
Meanwhile, some retrenched Singaporeans have turned their love for baking into a lifeline.
Homebaker Yeo Wan Ling, 25, has been advertising and selling her cakes on her Instagram account Our First Bake since 2018, but she said she never expected to rely on it until she was retrenched from her first job as a creative associate in a food-and-beverage consultancy firm in March.
With wedding bells on the horizon, Ms Yeo said she is feeling the financial pressure to get a stable job soon.
Her marital home will be completed by 2022, and she still needs to repay the education loan she took from her parent's Central Provident Fund account.
"I really need savings in order to fund payments, and I don't think I can earn a lot as a home baker. Opening a shop right now is just too risky for me," said Ms Yeo.
Mr Asaad Fazah, 28, has similarly been making macarons for sale with his twin brother after he was laid off in May by an international firm, where he had been working as a business consultant for half a year.
"They just don't pay the bills," he said of the cookie-sandwiches, which he has been selling at Fazah.Bakes on Instagram.
Aside from sending out more than 100 job applications, he has signed up for a train-and-place programme under the SGUnited Skills Programme.
NOT SETTLING FOR LOW-PAYING JOBS
Former aviation engineer Tang Meng Kit has chosen to spend more time searching for the right job than just accepting anything.
The 33-year-old, who was retrenched in May, calculated that with careful spending, his severance package should last him and his young family about six months.
So far, the job vacancies that he has seen are entry-level positions which pay around S$2,500, which would mean he still might have to eat into his savings to support his family.
Mr Tang insists that he's not being picky, but he believes that it can be "quite demeaning" to settle for a low-paying job when he knows there are better opportunities that he is qualified for.
Former secondary school teacher Daniel Chiam added that while he is willing to accept a pay cut, he is worried that accepting too low a salary may result in a "wage scar" and affect his potential to earn more in the future.
The 34-year-old left the profession in February because he felt that he needed to grow his skillsets to remain employable. Now he is feeling a little lost.
Mr Chiam was looking to join the finance sector, only to find that it was not hiring. He gave English tuition to students from mainland China but that, too, dried up with the arrival of Covid-19.
Mr Chiam plans to use the downtime to focus on, among other things, building his brand, SG Good Life — a lifestyle blog and a YouTube channel, with the eventual aim of monetising it.
'BE CLEAR IN THE VALUE YOU BRING'
Ms Carmen Wee, a veteran human resource practitioner, said it is important jobseekers are clear about their priorities and financial commitments before they decide whether they should settle for any job.
Accepting any job in this climate, even if it is a series of part-time jobs, is not a bad idea as well, she said, as it shows "resilience" in a job candidate which recruiters look out for.
Recruiters, she said, also want to see that candidates are spending their time productively in some form of self improvement.
For roles where a jobseeker feels like he may be a "70 per cent fit", Ms Wee said there is no harm in applying.
What is critical, said Ms Wee, is that the applicant has a strategy in mind to bridge the gap in his skillset, and that he is able to articulate this during the interview.
"People will not fault you if you say you will continue to grow," she said. "One also needs to be clear on the value he brings to a company."