US think tank highlights channels for China's 'influence operations' in Singapore
SINGAPORE — A United States think tank on Tuesday (July 16) published an article stating that China is using various channels — cultural organisations, clan associations, business associations and youth programmes — to engage in "influence operations" in Singapore.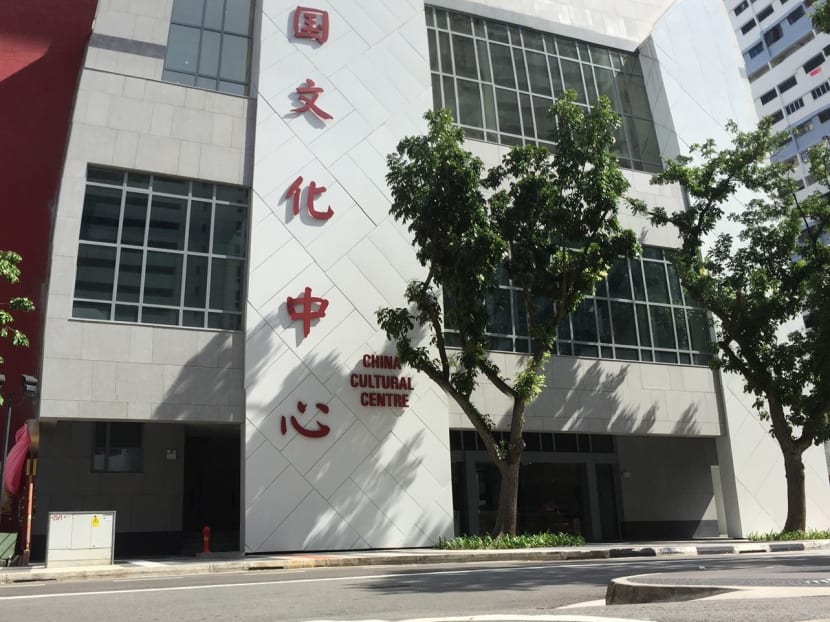 SINGAPORE — A United States think tank on Tuesday (July 16) published an article stating that China is using various channels — cultural organisations, clan associations, business associations and youth programmes — to engage in "influence operations" in Singapore.
"Chinese Communist Party (CCP) propaganda efforts in Singapore that flow through these organisations aim to promote the narrative of a 'greater China' — one that includes all people of Chinese descent, irrespective of nationality — and therefore, one in which ethnic Chinese persons of all nationalities should show affinity and loyalty towards the Chinese state represented by the People's Republic of China (PRC)," said the article titled "A preliminary survey of CCP influence operations in Singapore".
It added: "The CCP's fundamental purpose, therefore, is to impose a Chinese identity on Singapore so that it will align more closely with the PRC's expanding interests."
The article was authored by Mr Russell Hsiao, executive director of the Global Taiwan Institute, and produced by Washington-based research institute The Jamestown Foundation as part of its China Brief publication.
China Brief has been providing intelligence and military personnel and policymakers with detailed analysis on developments and trends in China since 2001. It is edited by former US Navy officer John Dotson.
The piece on Singapore is part of a recent series on the topic. In China Brief's June 26 issue, Mr Hsiao wrote about China's covert influence in Japan.
In the latest article, Mr Hsiao noted that Singapore presents a valuable case study since 76.2 per cent of its population are of Chinese descent.
China's influence operations in Singapore came under the spotlight in June last year, when retired Singapore diplomat Bilahari Kausikan said at a conference on Chinese public diplomacy that Singapore had not been spared from these operations (Mr Hsiao's article also made reference to Mr Kausikan's comments).
Last September, Mr Kausikan returned to the topic in a Facebook post where he said that Singaporeans were "naive" about the threat posed by fake news, and said that Chinese influence operations might threaten Singapore's social compact "in a fundamental — indeed, existential — way".
During the Committee of Supply debate in March, Home Affairs and Law Minister K Shanmugam weighed in on the issue of foreign interference, pointing out that its impact on Singapore is known and documented. Laws to tackle foreign interference will be strengthened and reviewed, Mr Shanmugam said.
In response to the China Brief report, analysts whom TODAY spoke to reiterated that overseas influence operations are not unique to China.
"China is certainly not the first to do so, and will not be the last," said Singapore Management University political analyst Eugene Tan. "Where one country would like another to think or even act in concert with it without coercion, influence operations have a key role to play."
While the report might be surprising to some, he added that influence operations "should be taken as a given" as countries are always acting to shape public opinion at large such that another country will be on their side on key issues.
"The key question where influence operations are concerned is 'how' rather than 'why'. There are recognised means but there are also methods that are insidious and harder to detect," said Assoc Prof Tan, who is a law lecturer.
Still, Dr Michael Raska, coordinator of the military transformations programme at the Nanyang Technological University's S Rajaratnam School of International Studies, said that while many other countries may rely on strategic communications and public diplomacy to create favourable perceptions abroad, China's operations must be "taken seriously".
Chinese influence operations measures are "holistic and permanently integrated with Chinese foreign and defence policies", he pointed out.
In his article, Mr Hsiao also highlighted the "economic dependency" of Singapore's Chinese-language media on the China market. The website of Chinese language daily, Lianhe Zaobao, is also read in China, "where it attracts more than 5 million daily page views", he said.
He also noted that Singapore buys content from broadcasting companies "that are considered to be pro-PRC". However, he noted that Chinese programming is "still not very popular in Singapore, and anecdotal evidence based on local interviews suggest that younger generations do not appear to be as interested as their elders in Chinese programming".
"PRIMARY AVENUES" FOR CHINA'S INFLUENCE OPERATIONS IN SINGAPORE:
• Business associations
Mr Hsiao described business associations as the "most powerful lobby" for Chinese interests. China exerts leverage over Singapore businessmen by making it harder for them to get contracts, licences, permits and loans, he said.
• Clan associations
The original way for immigrants in the early 1800s to preserve Chinese identity and kinship, more than 300 locality and surname clan associations that were officially registered in Singapore are "important links" through which China conducts outreach, wrote Mr Hsiao.
He added that the outreach endorsed by offices operated by CCP united front organisations included cultural exchanges to revolutionary history sites in China, concerts for singing communist songs, and "birthright" village and home visits.
• Cultural organisations
Mr Hsiao wrote that as the influence of clan associations wane, the CCP turned to engaging younger Singaporean Chinese differently — by conducting cultural activities and youth exchanges through institutions such as the People's Republic of China's China Cultural Centre, which was established in Singapore in 2012.
In 2017, the Singapore Government set up a parallel Singapore Chinese Cultural Centre, Mr Hsiao noted. During its opening, Prime Minister Lee Hsien Loong stressed that the Chinese in Singapore are very different from the Chinese in China in both its history and identity.